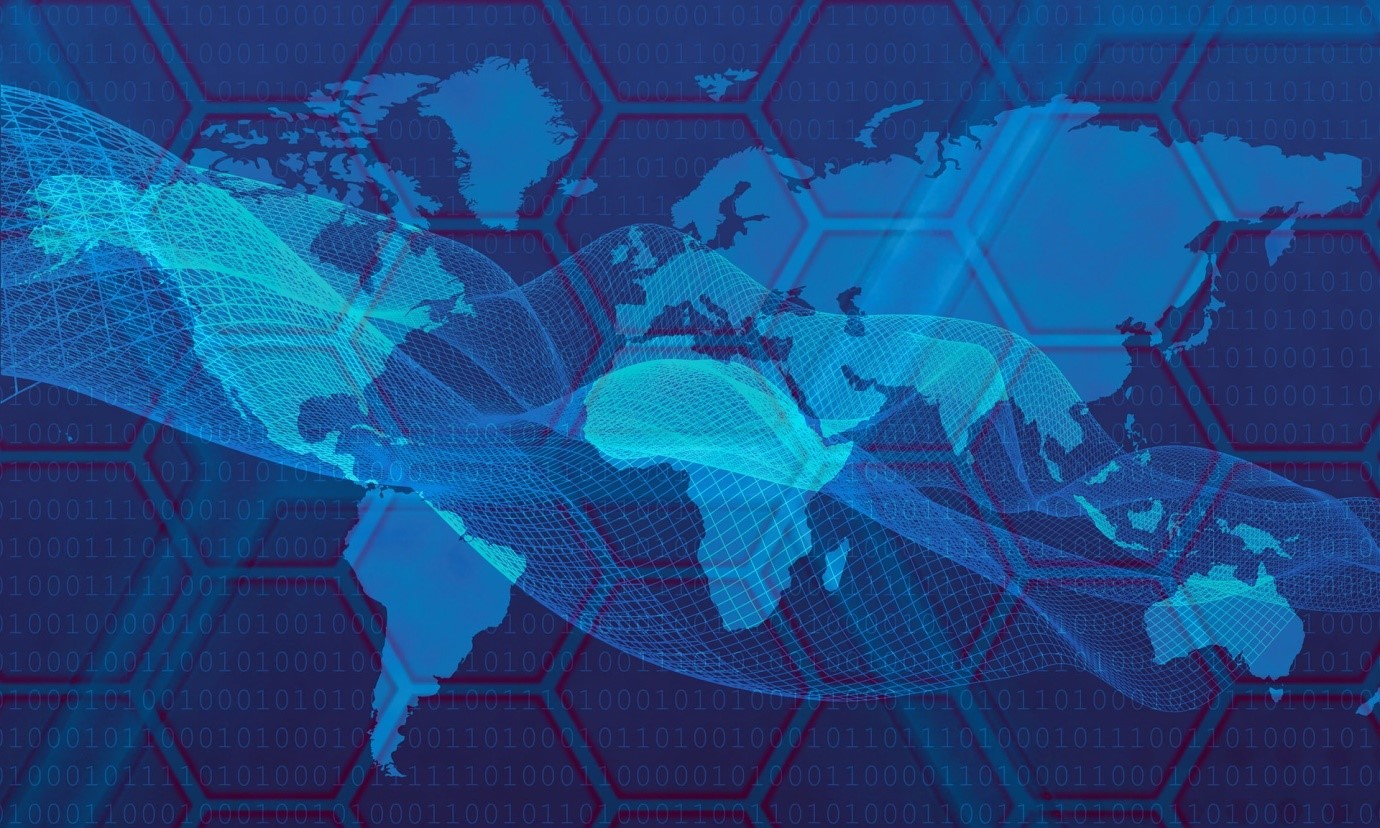 Last week (29 January 2019) CABI was awarded a $1.49 million grant from the Gates Foundation to work with them to help increase food security in India and Ethiopia through better access to data on soil health, agronomy and fertilizers.  In this blog Communications Manager Wayne Coles looks at whether or not the use of digital data in agriculture can have a real impact on our need to feed the world….
The facts are clear; if we're to stand any chance of feeding a global population of around 9.1 billion by 2050 we must make better use of 'digital data' to unlock the potential of more than 570 million smallholder farmers around the world.
The complexity of Africa's growing food problem, which is exacerbated by social and climatic factors, should not be underestimated. Its population, for example, will exceed 42 million a year over the next three decades while a rise in extreme weather events will wreak havoc on farming communities already grappling with threats to crop yields from a range of agricultural pests and diseases.
Typically, the losses are greatest in developing countries. Africa has the highest percentage losses at 49%, followed by Asia (47%) and the former Soviet Union and Latin America (both at 41%).
The challenge seems unpalatable but it's one which scientists must continue to tackle by working in partnership with fellow researchers, governments and their policy-makers, as well as extension workers and, of course, farmers and their families themselves.
CABI's appetite for Digital Development is just one way in which we're seeking to apply scientific expertise to solve problems in agriculture and the environment.
Through knowledge sharing and science, we're addressing issues of global concern – helping farmers grow more and lose less of what they produce. Through our Knowledge Management theme we're supporting the United Nations Sustainable Development Goals.
So, can a 'diet' of digital data really help feed the world? We think it can. 'But how', I hear you ask? We're promoting data-driven development – engaging in data-focused research partnerships, adding value to data, and engaging with stakeholders to build data literacy and we're supporting data collection and communication.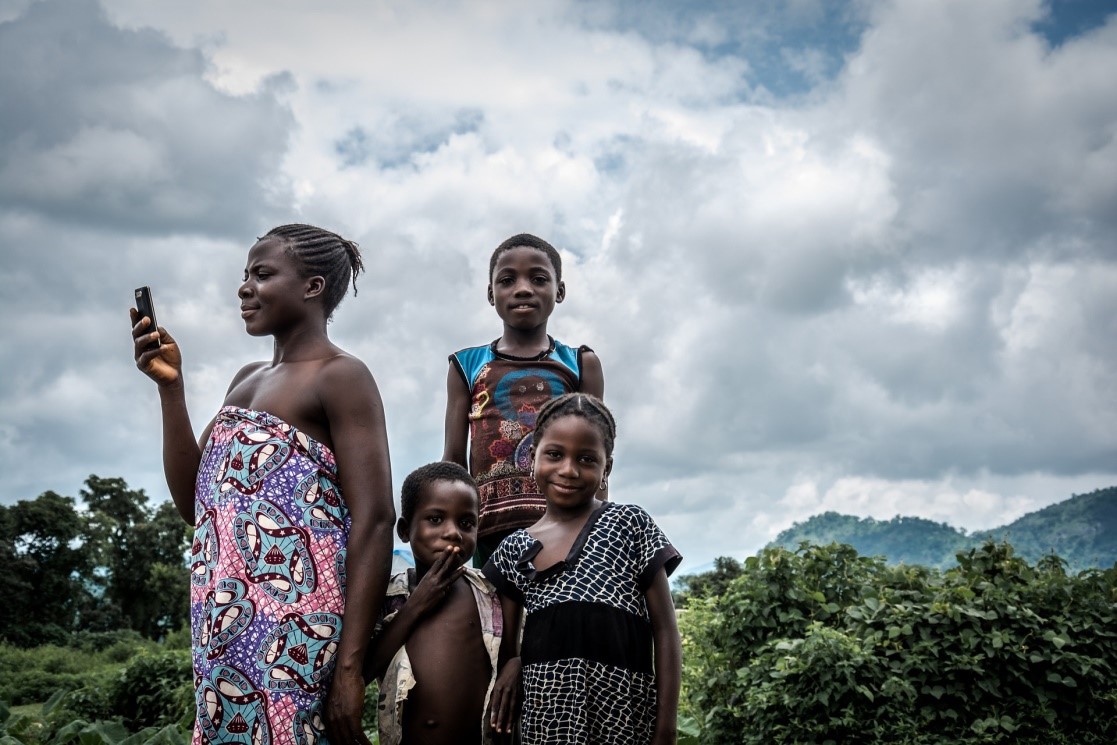 For example, we're developing and deploying ICT tools for two-way communication amongst farmers, extension staff, experts and other relevant groups – connecting Plantwise plant doctors to each other and to diagnostic experts using WhatsApp, Telegram and Facebook so pests and diseases can be identified in or close to the field and mitigation advice given.
Through the £6.38m UK Space Agency-funded Pest Risk Information Service (PRISE), led by CABI, we're using satellite and earth observation technology to help reduce crop losses caused by pests – thereby improving farmer livelihoods.
Meanwhile, our Fertilizer Optimization Tool (FOT) could empower 50 million African families by advising farmers on how best to use fertilizer on their fertile soil to grow more healthy and profitable crops that are less likely to be negatively impacted by pests and diseases.
And if pests and diseases do strike we are progressing with technological products such as the Biopesticides Portal which facilitates the identification, sourcing and application of more environmentally-friendly, cost-effective and sustainable biological control products.
We're also addressing 'hidden hunger' or micronutrient deficiency, due to a lack of information on proper nutrition, using mobile phone text messaging. GSMA, with support from DFID, is running the mNutrition initiative which targets improvements in the nutrition outcomes of three million people across 12 countries in Africa and South Asia. CABI, as a world leader in knowledge management, is leading the Global Content work stream.
These are just a few of the digital solutions CABI and its partners are utilising to try and find innovative ways to support the millions of smallholder farmers play their part in feeding the world. But this is this just the 'tip of the iceberg.' Can technology alone be the answer?
Digital data and knowledge management is an ever increasingly useful 'condiment' to a dish served best with a side order of other practices including climate smart agriculture and the more sustainable biological control of pests and diseases.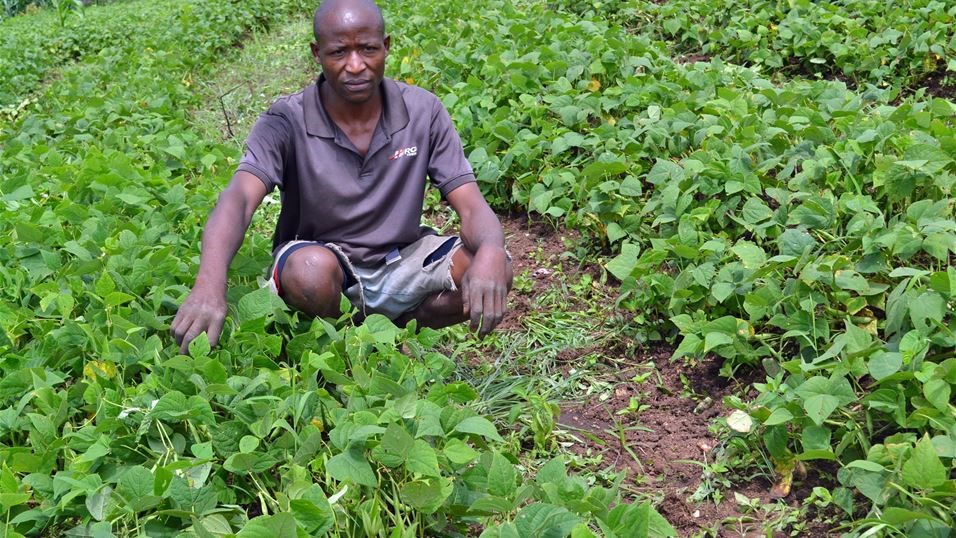 The 'recipe' for success can be improved. Broadband connectivity and access to the Internet generally needs to be better, entrepreneurs must work closer with the people themselves and agri-tech pioneers must find ways of engaging with farmers (across gender and age divides) to communicate key messages around alternatives to pesticide control as well as how to best cultivate the land for greater crops yields.
CABI is also playing a key role in this field – adopting multi-media platforms (radio, text messaging, and comic books) to communicate methods to Scale-up Improved Legume Technologies (SILT) and establish sustainable input systems in Tanzania and elsewhere.
We must also remove the barriers of entry into farming technologies (whether financial, political or otherwise) so that the timely solutions to combating pests and diseases – amid a changing global climate – can be tackled and help ensure a more secure food chain for the planet.
We also need investment in phytosanitary systems to ensure that fruits and vegetables are protected from pests and diseases right through the food processing chain – from field to factory, from shop or market to consumer.
CABI will continue working with its partners to exploit digital technologies to combat threats to agriculture and the environment from pests and diseases, protect biodiversity from invasive species, and improve access to agricultural and environmental scientific knowledge.
Additional information
GODAN, of which CABI is a founding partner, recently co-published a paper 'Digital and Data-Driven Agriculture: Harnessing the Power of Data for Smallholders' with GFAR and CTA.
Find out more about Plantwise https://www.plantwise.org/
Relevant book
'Digital Technologies for Agricultural and Rural Development in the Global South', Edited by R Duncombe, Global Development Institute, UK, CABI, April 2018.
Related News & Blogs
On this UN World Youth Skills Day 2023 (Saturday, 15 July), we celebrate the transformative power of skill development in shaping the lives of young individuals and creating a brighter future, writes Violet Ochieng' – winner of the Carol Ellison Scienc…
14 July 2023