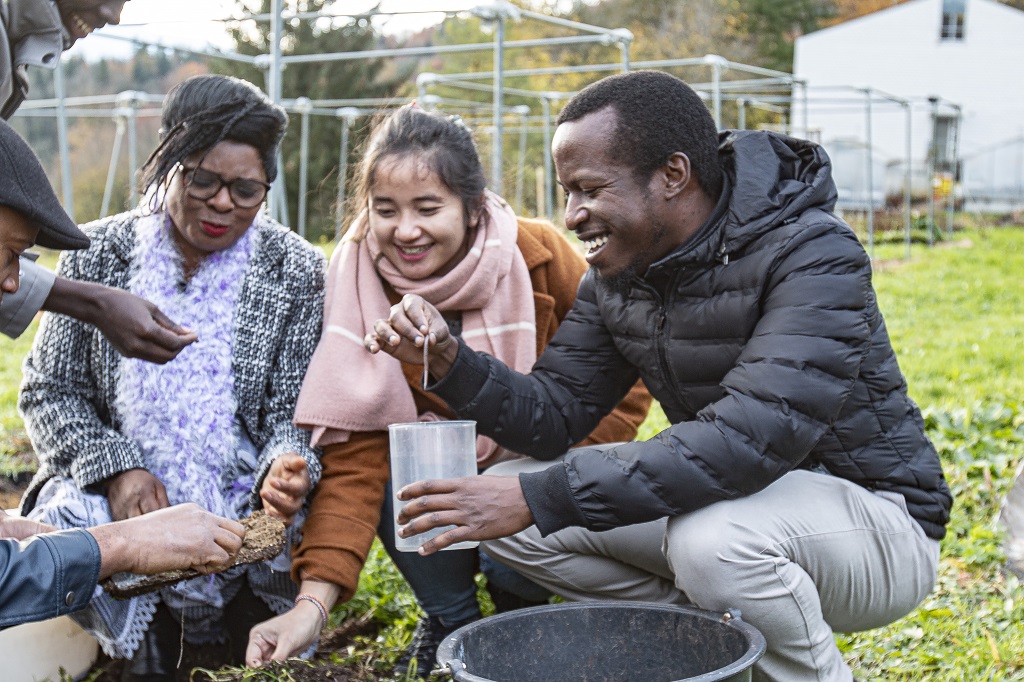 The Global Burden of Crop Loss initiative, announces a summer studentship programme providing young scientists with the opportunity to contribute to an exciting and important global effort to develop a global data-driven system to report losses to agricultural crops caused by pests and diseases.
The studentship is providing Bachelor and Masters students with the opportunity to develop their skills by funding short projects related to the Global Burden of Crop Loss. The projects must link to the initiative but the programme is open to proposals from disciplines across natural and social sciences, and the arts and humanities. Projects can cover specific examples, or be general in scope.
As the world tackles the COVID-19 pandemic, the need for evidence-driven systems to help manage and predict devastating outbreaks, impacting on food production, has never been more important, particularly for addressing food security (SDG2 Zero Hunger) and to safeguard the livelihood of the world's farmers.
The Global Burden of Crop Loss initiative is inspired by the Global Burden of Disease initiative, led by the Institute for Health Metrics and Evaluation (IHME), which has transformed the health policy agenda over the past 25 years, providing comprehensive, authoritative data on the impact of hundreds of health problems and risk factors. Consolidating, capturing and analysing disparate data sources enabled IHME (and WHO before them) to provide policymakers with information on their countries' health and risk factors driving morbidity and mortality. By being comprehensive and comparative, weaknesses and gaps can be highlighted. This has improved health programs, for example, by allocating resources tailored to the national burden of disease, designing appropriate insurance instruments, and demonstrating progress in improving the health of citizens.
The Global Burden of Crop Loss is undertaking the ambitious task of developing a global system to accurately monitor and report losses to agricultural crops. The initiative is led by CABI and funded by the Bill and Melinda Gates Foundation and the UK Department for International Development (DFID). In this current scoping phase, we are developing a network of collaborators through extensive engagement with experts working in the fields of plant health, data analytics, and policy to ensure that the initiative maximises its potential to produce high-quality outputs. In addition, we are outlining a theoretical framework and iterative implementation strategy through an evaluation of analytical methods and modelling approaches, conducted alongside data inventories and ecosystem mapping.
Find out more about the summer studentship programme and how to submit.
---
Get involved with Global Burden of Crop Loss
Are you one of the following?
Plant health researchers
Crop pest and disease modellers
Agricultural economists
Geospatial analysts
Statisticians
Other data holders
Policymakers
Intergovernmental organisations
Agriculture and plant health organisations
Governments departments
Development agencies
Collaborators will be critical in both acquiring the necessary data and developing the analytical methods and metrics that will drive the Global Burden of Crop Loss. They will also play a vital role in ensuring the policy uptake and dissemination of outputs. If you are interested in participating please contact: croploss@cabi.org
The Global Burden of Crop Loss project partners are:
CABI, University of York, N8 AgriFood, University of Exeter and Luma Consulting
Related News & Blogs
Up to 40% of the world's crops are currently lost to pests. There is an urgent need for evidence to help prioritise research into minimising these losses, writes Gaby Oliver, Project Assistant on the Global Burden of Crop Loss project. Indeed, the requ…
10 May 2023