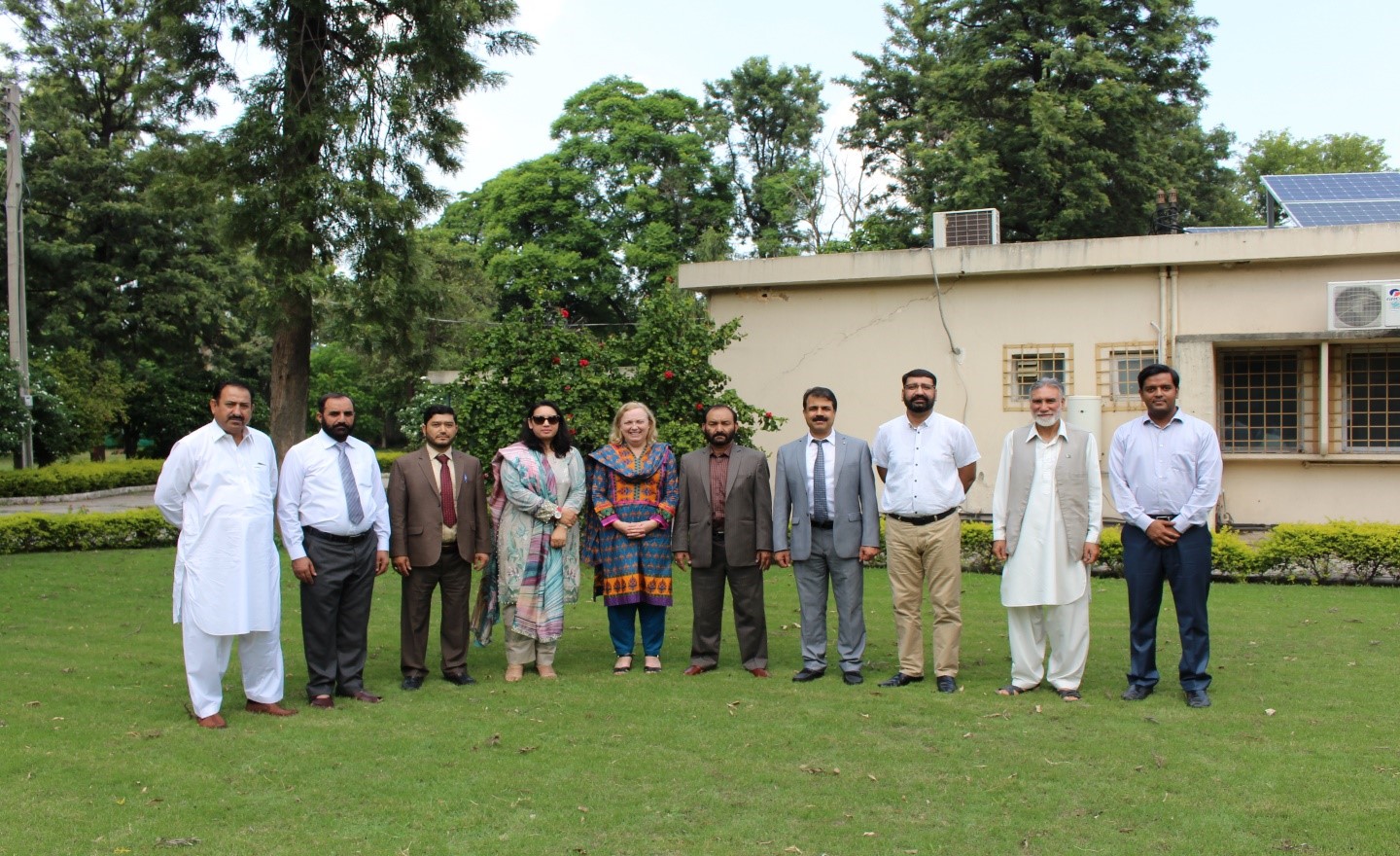 By Umair Safdar, Communication Development Executive, CABI Central and West Asia (CABI CWA), Rawalpindi
CABI in Pakistan implemented a USAID/USDA funded project 'Phytosanitary Risk Management Programme in Pakistan (PRMP)' from 2014 to 2019. CABI's scientific team upgraded the infrastructure at the relevant provincial agricultural departments and strengthened the capacity of Pakistan's current agricultural system so that they can implement biological control programmes for pests including papaya and giant mealybug, apple codling moth, apple spider mites and fruit fly in Sindh, Balochistan and Gilgit-Baltistan respectively.
The team also facilitated to mitigate the impact of post-harvest pests of rice and horticultural crops through SPS compliance to allied industries. Overall, the project helped to mitigate the impact of pre and post-harvest pests and improve the capacity of plant health regulators to certify exports of agricultural commodities.
Recently an official handing over ceremony was held at CABI CWA Rawalpindi. Ms Patricia Neenan (Head CABI Strategic Partnership to Americas), Dr Mubashra Mukadas (USAID – Pakistan Post) and PRMP provincial stakeholders from Balochistan & Gilgit-Baltistan participated in the event. Dr Babar E. Bajwa (Regional Director, CABI CWA) extended a warm welcome to all the guests and recalled the key success stories of the project. Dr Sabyan Faris Honey (Project Manager, PRMP) discussed in detail the project interventions, contribution to science and community development to adopt a more sustainable biological approach to producing safer food.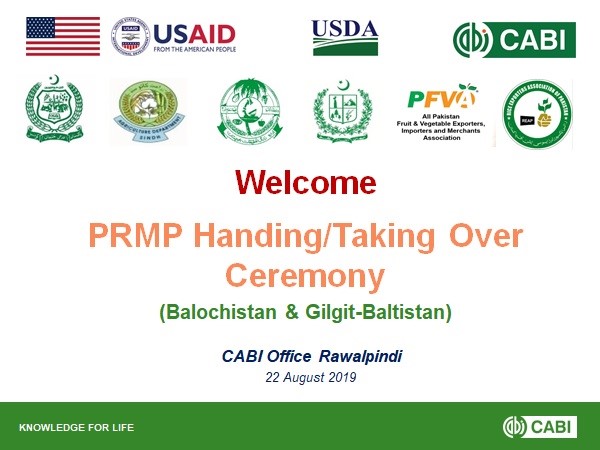 Ms Neenan and Dr Mukadas appreciated the efforts of PRMP team and discussed the impacts of such unique projects to ensure food security for our people and to link them with domestic and international markets.
Regional stakeholders including Dr Muhammad Javed Tareen (Director General, Agriculture Research, Quetta) Mr Juma Khan Tareen (Director, Directorate of Plant Protection, Quetta) from Balochistan; Mr Mehmood Asghar (Director, Department of Agriculture Extension, Gilgit) from Gilgit and Mr Riaz Ali (Director, Department of Agriculture Extension, Baltistan), Mr Zahid Ali Khan (Deputy Director, Department of Agriculture Extension, Baltistan) and Mr Musa Ali Hashmi (Agriculture Officer, Skardu) from Baltistan shared the growers response towards PRMP interventions and discussed the sustainability and role of provincial departments to replicate biological control programmes for other pests of commercial interest.
Additional information
Find out more about the Phytosanitary Risk Management Programme in Pakistan from the project page.
Related News & Blogs
On this UN World Youth Skills Day 2023 (Saturday, 15 July), we celebrate the transformative power of skill development in shaping the lives of young individuals and creating a brighter future, writes Violet Ochieng' – winner of the Carol Ellison Scienc…
14 July 2023