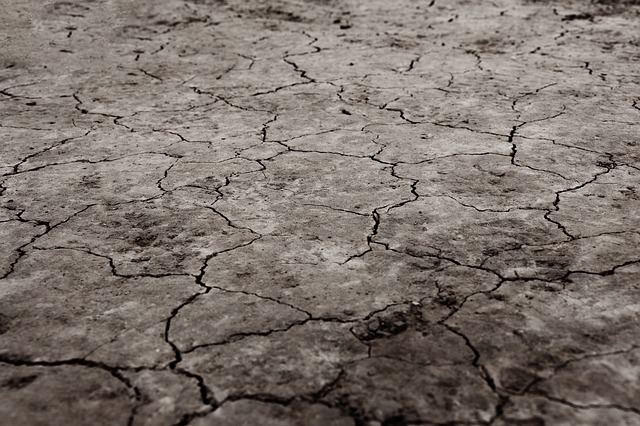 June 17 has been designated by the United Nations as World Day to Combat Desertification and Drought (WDCD).  The slogan of this year's WDCD is 'Land Belongs to the Future, Let's Climate Proof It', which aims to 'highlight the benefits of mainstreaming sustainable land management policies and practices into our collective response to climate change'.  The objectives of this year's WDCD are to increase the attention given to land and soil within climate change adaptation; mobilise support for sustainable land management and call for the inclusion of land and soil and their role in food security into national climate adaptation policies.
Desertification is defined by the United Nations Convention to Combat Desertification (UNCCD) as 'land degradation in arid, semi-arid and dry sub-humid areas resulting from various factors, including climatic variations and human activities.'
To put the issue into context, the UNCCD claims that severe land degradation is affecting 168 countries around the world.  This is costing the international community around US$490 billion per year, more than the cost of action to prevent it, according to the conclusion of the UNCCD 2nd Scientific Conference held last year in Bonn. Meanwhile the UN's Food and Agriculture Organization predicts that the global population will grow to 8.3 billion in 2030 resulting in an increase in food demand of 70%, equivalent to 120 million hectares of agricultural land that will be needed to support this rise in food production.
Land degradation is a global issue. In Africa over two-thirds of its productive area is affected by land degradation.  In China, soil erosion causes annual economic losses of an estimated US$10 billion, while climate change has been blamed for the 2011 drought in East Africa  and falling rice yields in South East Asia.
In 2012, the United Nations Conference on Sustainable Development (Rio+20) focussed on two themes; the green economy in the context of sustainable development and poverty eradication and an institutional framework for sustainable development.  It highlighted seven areas needing priority attention and included food security, sustainable agriculture and drought. In an outcome document of Rio+20 titled 'The Future We Want', the international community recognized the need to take action to conserve land and soils and reverse land degradation within the context of sustainable development. In the document, world leaders agreed to:
Strive for a land degradation neutral world
Reaffirm their resolve under the UNCCD to take coordinated action nationally, regionally and internationally.
Monitor, globally, land degradation and restore degraded lands in arid, semi-arid and dry sub-humid areas
The document initiated a process to establish Sustainable Development Goals (SDG's) and mandated a 30-member Open Working Group to prepare a proposal for SDG's for consideration by the Assembly at its 68th session (Sept. 2013 – Sept. 2014).  The aim of the SDG's is to build upon the work of the Millennium Development Goals and join with the Post-2015 development agenda.  According to the latest Open Working Group meeting held last month, members agreed that sustainable agriculture, desertification, land degradation, food security and drought were among the most significant challenges currently facing the world and for achieving sustainable development.
While land degradation can result in a significant loss of biological and economic productivity, the UNCCD says that up to two billion hectares of degraded land and forest have the potential for restoration and through sustainable land management, degraded land can become an asset.   It is widey acknowledged that rising global population will result in increasing pressures on existing land resources.  Therefore, it is hoped that the goal to achieve Zero Net Land Degradation will be adopted as a SDG, not only to secure productive land for present and future generations but to address mitigation against climate change and biodiversity loss.
To showcase examples of collaborative efforts that reverse land degradation and improve soil health, particularly in the context of climate change the UNCCD has set up the Land for Life Award. This year's winner will be announced on 17 June at the global observance event of the World Day to Combat Desertification in Washington DC, USA. Information on last year's winners can be found on the UNCCD website.
Further information
World Day to Combat Desertification 2014 – UNCCD website
UNCCD White Paper – Economic and social impacts of desertification, land degradation and drought
UNCCD Policy Brief – Zero Net Land Degradation
UNCCD – Desertification: The Invisible Frontline
An Action Agenda for Sustainable Development – Sustainable Development Solutions Network
Intergovernmental Technical Panel on Soils – First Meeting Report
Related articles
Related News & Blogs
Srijita Dasgupta, CABI Climate Change Expert, Asia, talks about this important pre-COP28 event, including key discussions relevant to the global agriculture and land use sectors that will shape the agenda for COP28. The United Nations Bonn Climate Chan…
8 August 2023