Salt has been used for thousands of years to flavor
& preserve food BUT reliance on fast food, biscuits and tinned goods, with
their hidden salt content, has created for us a high salt diet and with it an
alarming rise in cardiovascular disease.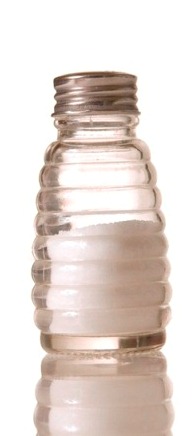 Reducing our salt intake, by working
with food industry and educating the public (World Salt Awareness Week), should
counter this disease epidemic.  BUT take this too far, and could an old
disease re-emerge? I speak of iodine deficiency in the diet, which can cause abortion,
stillbirth, goitres, mental retardation & birth defects: iodized salt
solved it.
WHO recommend universal salt
iodization for developing countries as a simple, safe and cost-effective
measure to address iodine deficiency, and many developed countries follow this
too. 
                                                                        Image: Amanda Mills, USDA. 
People afraid of salt so a disease re-emerges or is unaddressed?
If we ever needed
a reminder of the importance of iodized salt & public attitudes to health, you
only had to read "salt
rumors add to health crisis in pakistan" (Washington Post).
A fuller discussion of these issues can be found in the March issue of Global Health Knowledge Base,  along with the latest research on iodine
deficiency and salt iodisation.
Related articles
Related News & Blogs
When it comes to Pakistan's potato value chains, women's participation is critical. Women make up around two thirds of the agricultural labour force in Pakistan. However, the role of women in potato value chains is even more valuable compared to other…
4 December 2023