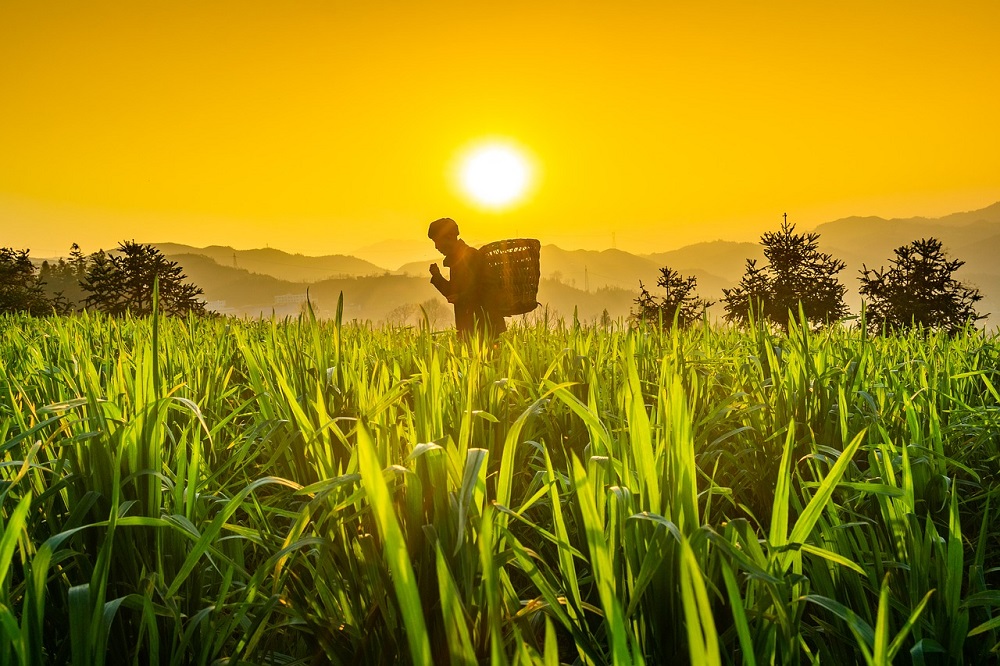 CABI, under the organic agriculture project 'Building the Policy Ecosystem for Organic Production Landscape in Balochistan, Pakistan,' is initiating its efforts to support regenerative agriculture to mitigate climate change threats and to strengthen the local agriculture industry to compete with international markets.
Under the abovementioned project, CABI is focused to support the seed crop production, multiplication and certification of organic produce as well as the development of organic agriculture policy in Pakistan.
CABI's centre in Pakistan is already collaborating with key partners in government including the Balochistan Agricultural Department (Extension Wing), Ayyub Agriculture Research Institute (AARI) and the Ministry of National Food Security & Research (MNFS&R) to contribute to a move towards organic agriculture production system development in Pakistan.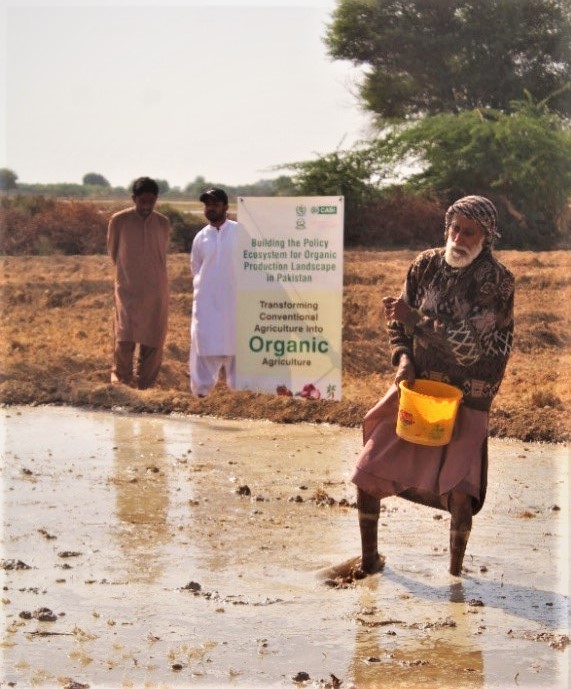 The current organic agriculture project is focused on developing an organic seed production system of five crops including wheat, cotton, onion, tomato and chili in the Barkhan and Lasbella districts of Balochistan.
Through participatory action research, CABI has 'sown the seed' of organic wheat in Lasbella by establishing a demonstration plot to build the capacity of organic farmers to engage the farming community in producing organic wheat seed on a commercial basis. CABI is also working on Pakistan's first organic agriculture policy, organic certification, market linkage development at national and international level to complement the effort to strengthen organic agriculture related supply chains in Pakistan.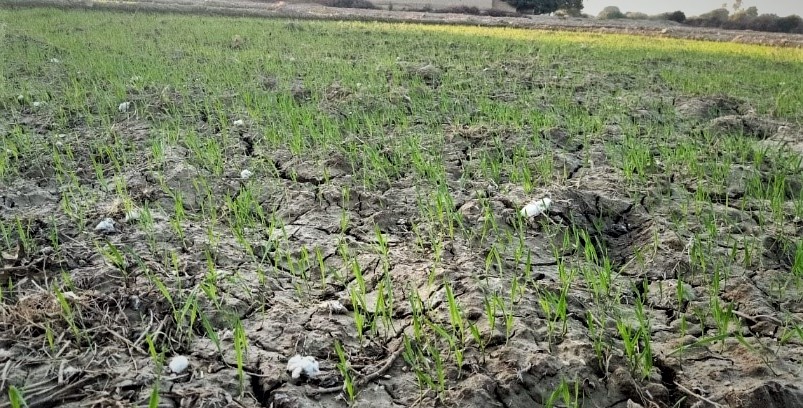 CABI is working with a Balochistan based smallholder farmer, Mr Sher Jan, in respect of a wheat demo plot and has provided all necessary resources including wheat seed, bio-inputs (fertilizers, compost and other bio-nutrients). Mr Sher Jan is an agriculture graduate and is interested in cultivating organic wheat, tomato and chili crops. CABI will help him and other farmers in transforming their conventional agriculture practice towards organic agriculture.
Organic agriculture in Balochistan is gaining in popularity among the farmers after the success of organic cotton production in Balochistan. CABI also helped organic cotton farmers during the previous CAPAS project for organic cotton seed multiplication.
Additional information
Main image: Wheat is just one crop of five that will see CABI working in partnership to help develop an organic seed system for (Credit: Pixabay).
Contributors: Syed Saqib Asghar and Babar Latif Baloch
Project page
Find out more from the project page 'Building the policy ecosystem for organic production in Balochistan, Pakistan.'
Relevant news story
See also the news story 'CABI works in partnership to promote organic agriculture in Pakistan.'
Related News & Blogs
When it comes to Pakistan's potato value chains, women's participation is critical. Women make up around two thirds of the agricultural labour force in Pakistan. However, the role of women in potato value chains is even more valuable compared to other…
4 December 2023