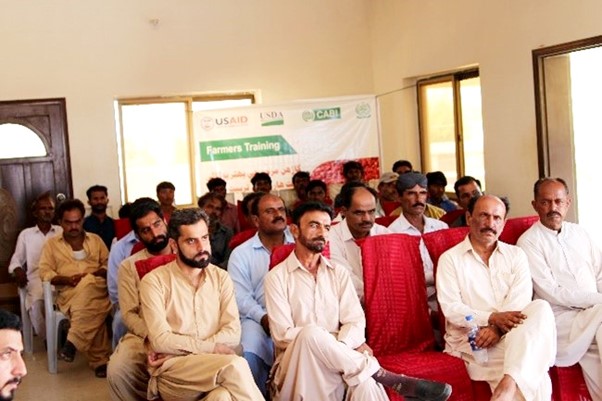 Pakistan is the world's fourth-largest producer of chillies. The country accounts for around 4-5% of global chilli production. Sindh province is where 85% of Pakistan's chillies are grown, making it one of the biggest chilli-producing regions worldwide. The province is well-known for the town of Kunri, home of the world-famous Dundicut red chillies.
But here, chilli growers face significant agricultural challenges that threaten their livelihoods. One of the biggest problems they face is aflatoxin contamination of their crops.
According to the World Health Organization, aflatoxins are among the most poisonous mycotoxins. They are produced by moulds that grow in the soil, decaying vegetation, hay, and grains. Aflatoxins are mainly produced by fungi known as Aspergillus flavus and Aspergillus parasiticus. These highly toxic compounds pose a serious risk to human health. As such, they are a considerable challenge for chilli growers in Sindh province.
Mitigating aflatoxin risks
CABI in Pakistan recognizes the gravity of aflatoxin contamination. It is not only an important agricultural issue, but also one of public health. The centre has been working to limit the risks for the country's chilli growers. Collaboration is crucial. CABI has teamed up with several organizations to address the issue including:
The organizations are working together on an important project in Pakistan on regulatory harmonization for maximum residue limits and biopesticides. What sets this project apart is its focus on addressing aflatoxins. Uniquely, it explores the use of a unique biocontrol technology at farm level to reduce aflatoxins in red chillies.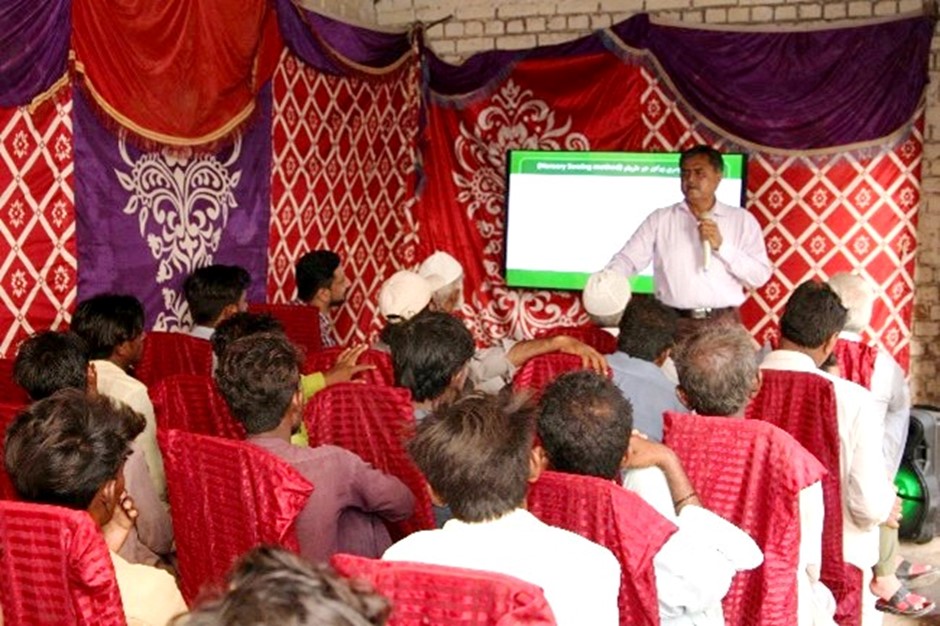 As part of this project, funded by USAID and USDA, CABI implemented a comprehensive training programme for chilli growers in Sindh Province. CABI designed the training to focus on the adoption and utilization of aflatoxin biocontrol techniques. These approaches were tailored to the specific needs of chilli cultivation.
Farmers benefit from aflatoxin training
Farmers are determined to overcome the threat of aflatoxins. So, they were keen to take part in the training programs. They especially wanted to learn how to use biocontrol technology to reduce aflatoxin levels.
The training provided also emphasized the importance of Good Agricultural Practices (GAPs). To deliver the training, CABI used various media including engaging animated videos. The materials were crafted in the local Sindhi language to ensure their accessibility to the target audience.
The farmers learnt improved harvesting and post-harvesting handling methods. For example, they learnt the technical drying techniques for red chillies. The training also included techniques for regular crop monitoring to discover pests and diseases.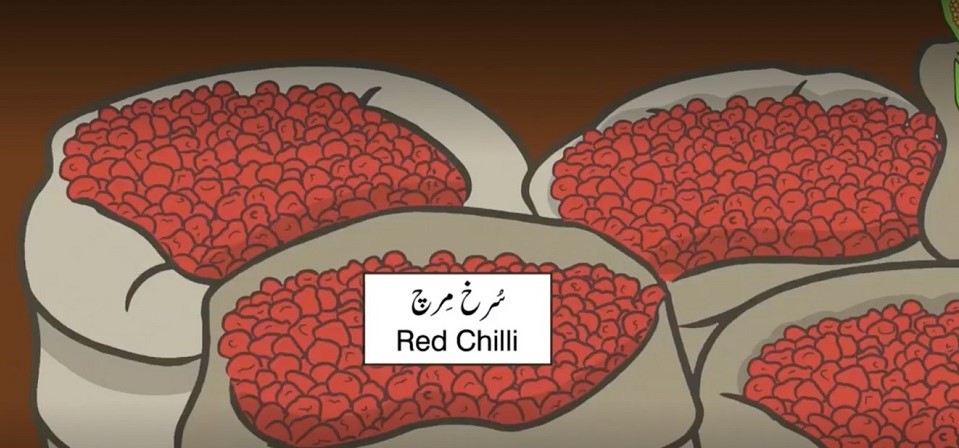 Sharing information to help chilli farmers address aflatoxins
Knowledge sharing about chilli production can change lives. In 2023, for example, a progressive chilli grower and entrepreneur from Sindh came across one of the project's blogs. Intrigued by the project's potential benefits, he shared the insights he had gained from the blog with his farm team.
This kickstarted their journey towards producing healthier and safer chilli crops. Outreach and research efforts can directly benefit individuals and communities. Knowledge fosters positive change across the agricultural landscape.
Addressing the bigger picture
One of the bigger picture benefits of the training is addressing issues with international trade. As a global exporter of chillies, Pakistan has experienced problems in meeting market requirements. This includes Sanitary and Phytosanitary (SPS) standards of trading countries.
When the standards are not met, the country's ability to export agricultural products is reduced. Exports are sometimes rejected because of aflatoxins. Through targeted training, CABI is working to find sustainable solutions to address the issue at the farmer level with the aim that benefits will be felt at a much broader level, too.
Safeguarding farmers' futures from aflatoxins
Implementing these practices should give farmers in Pakistan a big boost. Primarily, it should help them minimize conditions favourable to aflatoxin contamination and this will further safeguard their chilli crops. It will also ensure the chillies are suitable for local consumption as well as profitable for exports.
Adopting biological control solutions and GAPs is an essential step for chilli production. With time, farmers in Sindh province should see reduced aflatoxin concentration in chilli crops.
In the coming months, farmers can build their reputation for growing high-quality chillies with reduced levels of aflatoxins. A decrease should then lead to an improvement in both the quality and market value of the produce to attract new buyers and expand their market reach.
This should significantly benefit whole farming communities. Beyond that, it should also boost local economies. And eventually it could foster development of the region.
Project page
Find out more from the project page 'Regulatory harmonization in Pakistan for maximum residue limits and biopesticides.'
Authors
Dr Babar E. Bajwa – Project Executive
Dr Sabyan Faris Honey – Project Manager
Contributors
Dr Hamzah Shahbaz Bhatti – Programme Officer
Dr Muzammil Farooq – Project Officer
Saqib Ali – Communication Officer
For more information, please contact:
Jessica Mudjitaba Fernandez – USDA-Foreign Agricultural Service (FAS)
jessica.mudjitaba-fernandez@usda.gov
Related News & Blogs
When it comes to Pakistan's potato value chains, women's participation is critical. Women make up around two thirds of the agricultural labour force in Pakistan. However, the role of women in potato value chains is even more valuable compared to other…
4 December 2023