The CABI Culture Collection – which contains over 30,000 living strains from 142 countries – has played a key role in new research from scientists at Imperial College London and the University of Oxford investigating multiple outbreaks of the host-specific coffee wilt pathogen Fusarium xylarioides.
Six historical strains of F. xylarioides spanning 52 years from CABI's Culture Collection based at its laboratories in Egham, UK, were sequenced and compared to identify the evolutionary process behind repeated outbreaks of coffee wilt disease that has decimated coffee production in east and central Africa since the 1920s.
Coffee is a primary source of income for more than 12 million households in Africa and contributes a significant proportion of tax income in a number of these countries with Ethiopia recording an export value of $762.8m annually followed by Uganda ($468.4m), Kenya ($229.5m) and Tanzania ($129.2m). Yet coffee production and incomes are badly affected by constraints such as pests/diseases and other issues along the value chain.
Dr Matthew Ryan, Curator and Research Lead of Biological Research at CABI's and a co-author of the paper, co-supervised lead author of the research, Lily Peck, of Imperial College London, together with Professor Tim Barraclough from the University of Oxford, and helped provide the strains for the research with the support of CABI colleagues Dr Alan Buddie and Helen Stewart.
CABI also provided its expertise on coffee wilt disease as part of the study – the first of its kind – published in the journal BMG Genomics. For example, co-author Dr Julie Flood, also co-supervisor of Lily Peck, drew from her experience of the disease in the field including reporting the re-emergence of this pathogen in the mid-1990s.
CABI also led the Regional Coffee Wilt Programme (RCWP), a multi-donor, multi-partner and multi-country programme (2000-2007) undertaken in response to the worsening disease status in the Democratic Republic of Congo, Uganda, Tanzania and Ethiopia.
The disease affects both arabica coffee in Ethiopia and robusta coffee in east and central Africa. Phylogenomic reconstruction using 13,782 single copy orthologs showed that the robusta population of the 1990s arose from the initial outbreak of the 1920s, whilst the arabica population is a divergent sister clade to the other strains.
The scientists add that 'A screen for putative effector genes involved in pathogenesis shows that the populations have diverged in gene content and sequence mainly by vertical processes within lineages.'
However, 15 putative effector genes show evidence of horizontal acquisition, with close homology to genes from F. oxysporum.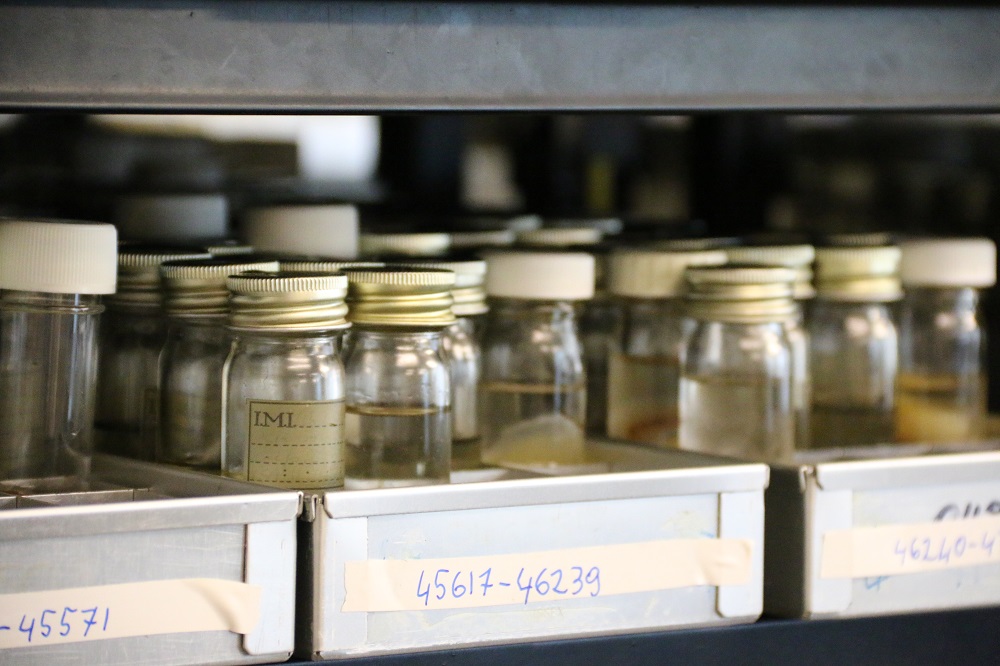 Ms Peck said, "Most occupy small regions of homology within wider scaffolds, whereas a cluster of four genes occupy a 20Kb scaffold with strong homology to a region on a mobile pathogenicity chromosome in F. oxysporum that houses known effector genes.
"Lacking a match to the whole mobile chromosome, we nonetheless found close associations with DNA transposons, especially the miniature impala type previously proposed to facilitate horizontal transfer of pathogenicity genes in F. oxysporum.
"These findings support a working hypothesis that the arabica and robusta populations partly acquired distinct effector genes via transposition-mediated horizontal transfer from F. oxysporum which shares coffee as a host and can colonize other plants intercropped with coffee."
The researchers, in conclusion, argue that their results 'show how historical genomics can help reveal mechanisms that allow fungal pathogens to keep pace with efforts to resist them' and that the 'putative effector genes identify possible future targets for fungal control.'
They further add that 'knowledge of horizontal transfer mechanisms and putative donor taxa might help to design future intercropping strategies that minimize the risk of transfer of effector genes between closely-related Fusarium taxa.'
Dr Ryan said, "The research really emphasises the value of living collections of fungi, we would not now be able to unravel the complexities of the evolution of this plant disease without access to historical disease strains, which are stored safely in culture collections such as CABI's."
In November 2019, the Inter African Coffee Organisation (IACO) joined forces with CABI and the International Coffee Organization (ICO) to launch the $950 million 'Africa Coffee Facility' (ACF) to boost Africa's coffee industry and achieve a 40 percent increase in high-quality exports worth $5 billion a year.
Key aims of the ACF – over its 10-year tenure – will be to invest $500m on building a sustainable coffee supply, $100m on improving demand, market linkages and investments, $200m on putting in place climate change adaptation and environmentally resilient practices and $150m promoting knowledge management and dissemination.
Part of the ACF's mission, in looking to improve the quality of Africa's coffee free from crop pests and diseases, making it safe to consumers – an area in which CABI specialises.
Additional information
Main image: The early ripening of coffee berries can be a sign that the host-specific coffee wilt pathogen F. xylarioides is about to take hold of the crop (Credit: CABI).
Full paper reference
L. D. Peck, R. W. Nowell, J. Flood, M. J. Ryan, and T. G. Barraclough, 'Historical genomics reveals the evolutionary mechanisms behind multiple outbreaks of the host-specific coffee wilt pathogen Fusarium xylarioides,' 4 June 2021, BMC Genomics, DOI: https://doi.org/10.1101/2020.08.07.241695
Lead institution press release
Imperial College London issued a press release in relation to this story which can be read here.
CABI-led Regional Coffee Wilt Programme 2000-2007
CABI has a long history in investigating coffee wilt disease leading the Regional Coffee Wilt Programme (RCWP) from 2000 to 2007. The RCWP was a multi-donor, multi- partner and multi-country programme which was undertaken in response to the worsening disease status in the Democratic Republic of Congo, Uganda, Tanzania and Ethiopia.
You can read a synthesis of the work of the programme – complied by Noah Phiri and Peter Baker –here.
Relevant news story
See also the news story 'Stakeholders launch a $950m initiative aimed at boosting productivity for the coffee industry.'
CABI-IMI Culture Collection
Find out more about the CABI Culture Collection – of which more than 90% of strains are unique to CABI – here.
Coffee Wilt Disease edited by Julie Flood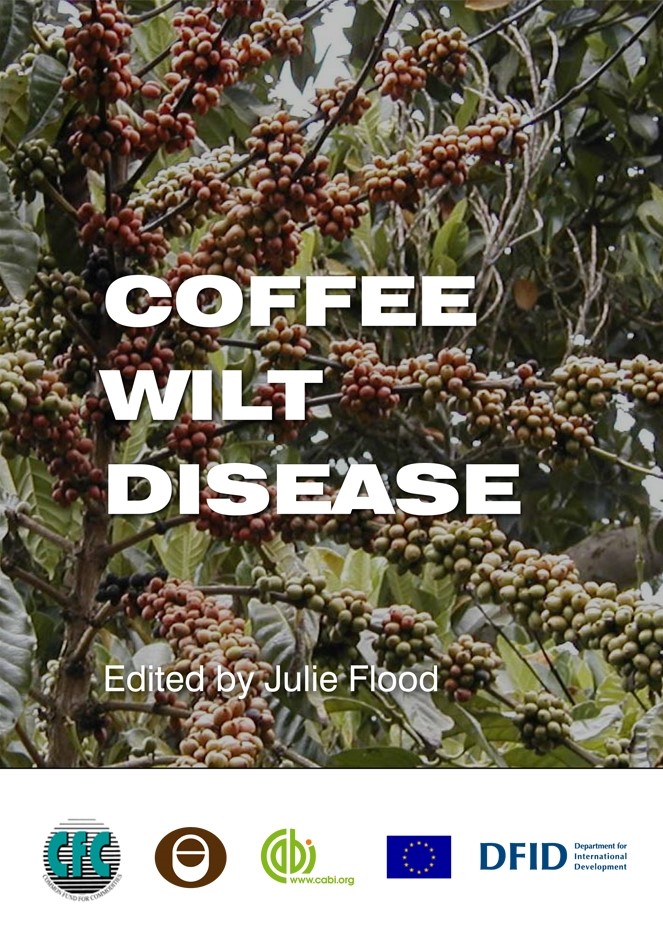 You can purchase this book from the CABI Bookshop here.
Related News & Blogs
Coffee is big business. Just think, global coffee production – according to the International Coffee Organisation – was estimated to be around 169 million bags in 2019-2020 with around a staggering 1.4 billion cups consumed every day around the world.…
1 October 2021