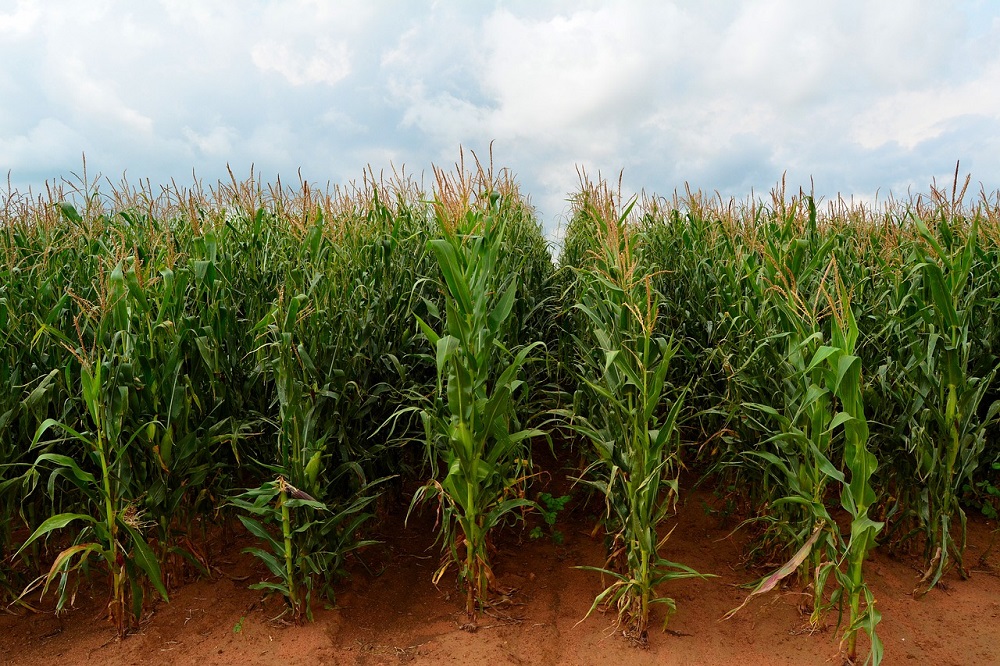 In this latest blog from CABI's Dr Sabyan Faris Honey and Deborah Hamilton of the United States Department of Agriculture (USDA), we look at how the 'Aflatoxin Control in Pakistan' project is increasing efforts to build the capacity of technical staff in Punjab province to manage the harmful toxins which affect cereal crops, including maize, and are even harmful to humans and animals.
The Punjab province of Pakistan is located in a geographical region pertinent to warm and humid climate. This province is also known for its production of cereal crops where such climatic conditions provide a conducive environment for aflatoxin contamination of cereal crops.
Rafhan Maize and USDA's Aflatoxin Lab developed the AflaPakTM bicontrol and CABI in working with the National Agricultural Research Centre and Rafhan Maize Co Ltd to evaluate the efficacy of this fungal biocontrol product –through the USDA-funded program 'Safer Food Through Aflatoxin Control in Pakistan.'
Fungal biological control is a unique approach in Pakistan to strengthen the national agriculture system on the concept of biological control. It has implications for provisions to improve the quality produce – something which the project has planned to create awareness at all possible levels.
As a first step, project team has initiated to build the capacity of technical staff from the Department of Agriculture Extension Punjab and its allied departments including officials from 1) Directorate of Farm Water Management 2) Directorate of Crop Reporting Service and 3) Directorate of Pest Warning & Quality Control of Pesticides.
Capacity building sessions were arranged in Faisalabad, Lodhran, Khanewal and Sialkot districts of the province. Participants (92 men and 15 women) were equipped with aflatoxin prevalence records, its deleterious effects on human and animal health, and possible management strategies with special reference to biological control approach.

The trainees appreciated the efforts and work of aflatoxin team on pioneering a way for the control of toxigenic fungus on maize crop by introducing its biological control method for the first time in Pakistan.
They further added that a program like 'Aflatoxin Control in Pakistan' will not only address the concept of food security but also link the local produce with high-end markets.
This will ultimately help the farming communities to increase their livelihoods by improving the economic viability of Pakistani commodities for export. These training sessions will be replicated in other parts of maize growing regions and help to disseminate this approach at wider level.
Additional information
For more information, please contact:
Deborah Hamilton
USDA
202-720-0335
deborah.hamilton2@usda.gov
Dr Sabyan Faris Honey
CABI
+92 (0)51 8434979 Ext. 143
s.honey@cabi.org
Related News & Blogs
CABI's digital data expertise has been showcased through a project in Punjab, Pakistan, and will help smallholders in the fight against crop pests. The project is called: 'Strengthening food security post COVID-19 and locust attacks,' and will he…
30 August 2023