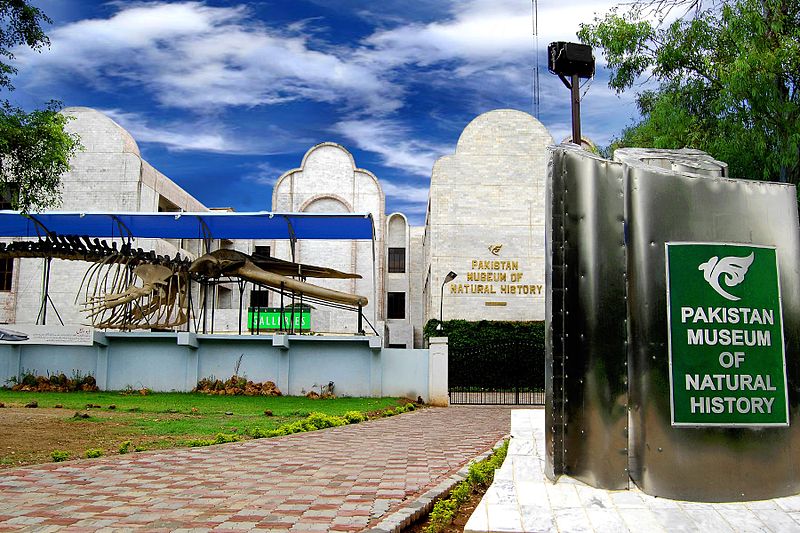 CABI in Pakistan is helping the Pakistan Museum of Natural History (PMNH) showcase the scourge of the noxious parthenium weed, otherwise known locally at 'Gajar Booti', to members of the public visiting its Bio Gallery exhibit.
Parthenium is regarded as one of the major threats to native species, environment and ecosystems in more than 48 countries around the world – including Pakistan where it is also considered as a risk to human health, biodiversity, agriculture, livestock, and food security.
CABI Central and West Asia, based at Rawalpindi, reached an agreement with PMNH to help it install a diorama of invasive species, with a special focus on parthenium, as part of its Action on Invasives agenda and a desire to educate as many people as possible about the impact of this highly-invasive weed.
Dr Babar Bajwa, Regional Director – CABI Central and West Asia, said, "Parthenium plant looks beautiful, especially in flower bouquets and decorations, but it is nevertheless a noxious weed which is aggressively spreading across Pakistan.
"On the whole the general public is unaware of this menace and it is hoped that people from all walks of life, who regularly visit the museum, will be more knowledgeable and aware of the impacts of parthenium weed."
As part of the Action on Invasives programme, CABI is helping to raise awareness amongst local communities of the threats posed by a range of invasive species including how to identify and manage parthenium in Pakistan and other countries where it has spread.
Recently CABI also published an evidence note 'Parthenium: Impacts and coping strategies in Central West Asia', which highlights a range of recommendations to manage the weed including classical and augmentative biological control efforts to prevent it becoming more widespread.
Additional information
Main photo: The Pakistan Museum of Natural History – courtesy of Waqas-anees2014 via Wikimedia Commons
Find out more about Parthenium weed in Pakistan from the dedicated webpage.

Read more in the news story 'CABI unveils action plan to fight highly invasive and destructive weed.'

Discover how CABI is working to help fight invasive species as part of the Action on Invasives programme.
Parthenium Weed Portal
Find out more about parthenium weed from the Parthenium Weed Portal.
Related News & Blogs
Pakistan is the world's fourth-largest producer of chillies. The country accounts for around 4-5% of global chilli production. Sindh province is where 85% of Pakistan's chillies are grown, making it one of the biggest chilli-producing regions worldwide…
9 November 2023