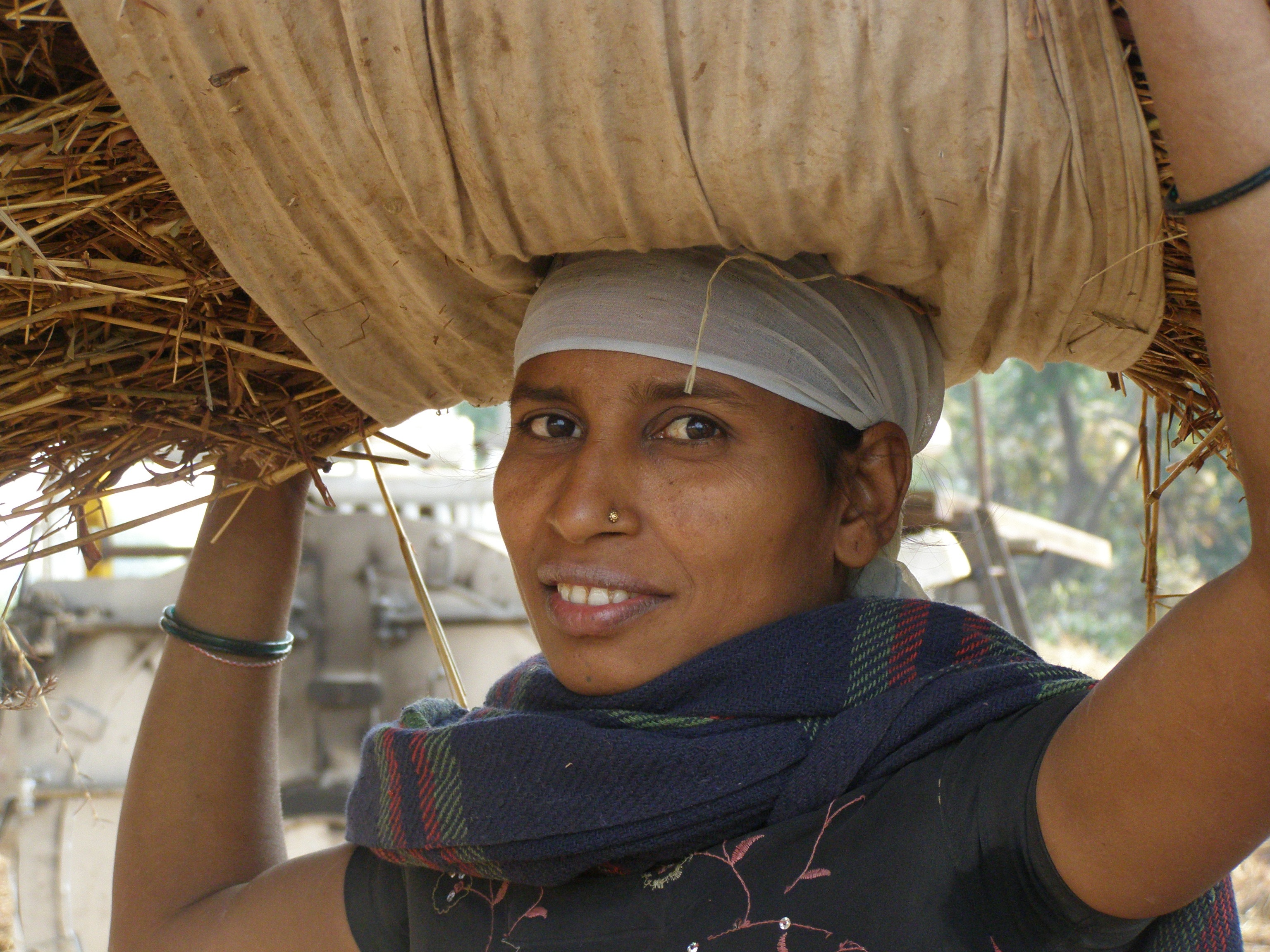 Enhancing agricultural and rural development – and achieving the 2030 sustainable development goals (SDGs) – largely depends on empowering rural women who make up over a quarter of the total world population. This demographic plays such a critical role in global health and food security that every year since 2008, the United Nations (UN) has encouraged us to appreciate their contributions and acknowledge their struggles on the International Day of Rural Women in mid-October. Let's discuss how rural women are linked to each of our lives and look at how they are affected by the 17 SDGs.
Rural women in each of our lives
To demonstrate how our lives are connected with those of rural women, just think about the food and beverage you have consumed today. Since rural women represent over 40% of the agricultural labour force in developing countries, there is a great likelihood that, for example, some of the tropical fruit and tea I've had today were grown, harvested or processed by rural women. To take this exercise one step further, reflect on what the daily lives of these particular women might be like; the results they are trying to achieve and the obstacles they encounter.
In developing countries in particular, rural women bear the primary responsibility for food security. Nevertheless, they have fewer options available in life than their male counterparts. For example, perhaps the female farmers who produced your food would like to make their crops thrive like those of male farmers, but they don't have the same access to seeds, credit and technology. Or perhaps, despite their hard work on the land, they have given up on the hope of owning or inheriting it one day, since only 20% of landowners globally are women and in as many as 26 of 143 countries inheritance laws differentiate between women and men. While women prepare up to 90% of meals in households around the world, in difficult times women and girls may be the first to eat less and are less likely to get the nutrients they need.
These international days encourage us to see beyond concepts and bring to our minds the actual people facing challenging circumstances in life. Reflecting in this way can help us become more aware of the problems that still exist in the world and the actions that need to be taken, and also appreciate the complex environmental, social and infrastructural networks that link us all together. So, at your next meal, take a moment and imagine all the labour that has gone into producing the food on your plate – especially remember the hard work done by rural women.
All 17 SDGs affect rural women
About 75% of the world's extreme poor live in rural areas. Therefore, ensuring rural women's access to productive agricultural resources contributes significantly to decreasing world poverty (SDG 1) and hunger (SDG 2). In fact, the UN has a website explaining how women are affected by each of the 17 SDGs. Below, I've drawn some excerpts from the website which demonstrate the connection between the SDGs and women in general, and rural women in particular.
SDG 1: No poverty: "The end of poverty can only be achieved with the end of gender-based discrimination."
SDG 2: Zero hunger: "Inequities in food consumption stand in contrast to women's significant role in agricultural production."
SDG 3: Good health and well-being: "In developing regions, where maternal mortality rates are 14 times higher than in developed ones, only half of pregnant women receive the minimum standard for antenatal care."
SDG 4: Quality education: "In sub-Saharan Africa, only 23% of poor rural girls finish primary school."
SDG 5: Gender equality: "While 143 countries guaranteed equality between men and women in their Constitutions by 2014, another 52 had not taken this step."
SDG 6: Clean water and sanitation: "In a single day in 25 sub-Saharan African countries, women spend 16 million hours collecting water, often to the detriment of schooling or paid work, and with potential health risks."
SDG 7: Affordable and clean energy: "When modern sources are not available, women spend hours each day collecting fuel to cook and heat their homes."
SDG 8: Decent work and economic growth: "Gender stereotypes often define what is 'women's work', and can channel women into some of the worst jobs. Among 143 countries, at least 90% have some legal restriction on women's employment."
SDG 9: Industry, innovation and infrastructure: "All elements of planning, building and financing must take gender dimensions into account, so that women have facilities and services essential to their needs and rights."
SDG 10: Reduced inequalities: "Up to 75% of women's jobs are informal or unprotected in developing countries. Worldwide, 83% of domestic workers are women – most are not legally entitled to a minimum wage."
SDG 11: Sustainable cities and communities: "New migrants, many of them women, can end up in overbuilt slums, poorly connected to public transport or essential services such as clean water."
SDG 12: Responsible consumption and production: "Women in consumption and production must have equal access to means such as land and technology that can boost their standard of living."
SDG 13: Climate action: "The most vulnerable people are most at risk from climate change, including many poor women. Many spend increasingly long hours hunting for food, fuel and water, or struggling to grow crops."
SDG 14: Life below water: "Women make up 47% of the world's 120 million people working in fisheries, and yet, women are largely concentrated in low-skilled, low-paid jobs with irregular, seasonal employment."
SDG 15: Life on land: "Women may be primary collectors of resources such as wood for fuel, as well as wild foods and herbs for medicines. Their knowledge about traditional practices that are inherently sustainable, however, is often excluded from decisions about sustainable ecosystems."
SDG 16: Peace, justice and strong institutions: "Women comprise 98% of the estimated 4.5 million people forced into sexual exploitation. Gender discrimination in legal systems includes the failure to punish perpetrators of gender-based violence."
SDG 17: Partnerships for the Goals: "Only 5% of foreign aid funds had gender equality as a principle objective in 2012–2013. Many countries simply do not know, for instance, how many women lack clean water or face abuse within their homes."
Improving the lives of rural women starts when they are girls. This was recognised earlier this month on the International Day of the Girl Child. Since rural girls and women have the power to provide our planet a more sustainable future, let's now help them become empowered!
Related articles
Related News & Blogs
Agriculture plays a pivotal role in the economic development of countries, especially within the Association of Southeast Asian Nations (ASEAN). In the Philippines, efforts to enhance agricultural trade and promote sustainability took a significant ste…
2 August 2023