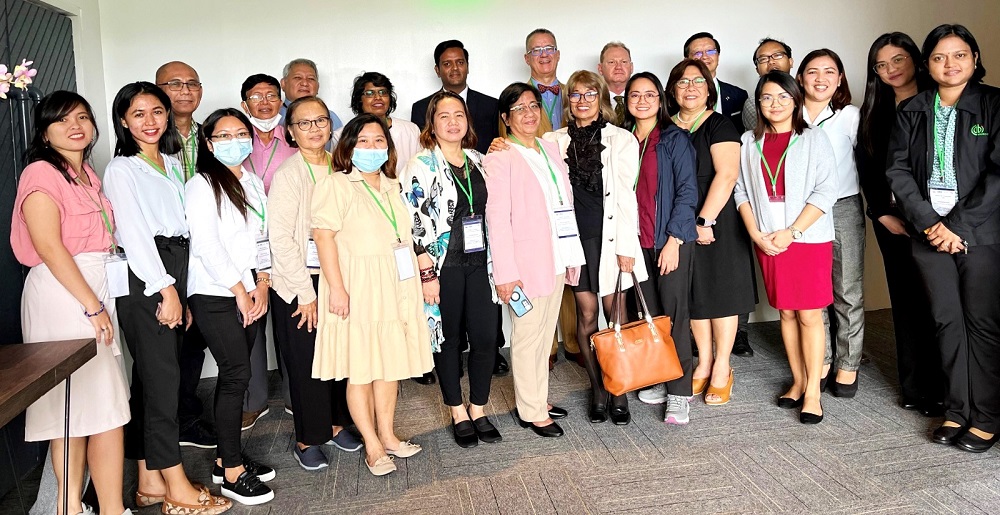 Agriculture plays a pivotal role in the economic development of countries, especially within the Association of Southeast Asian Nations (ASEAN).
In the Philippines, efforts to enhance agricultural trade and promote sustainability took a significant step forward with a recent collaborative meeting hosted by CABI, with support from the United States Department of Agriculture (USDA), for the Fertilizer and Pesticide Authority (FPA) of the Philippines.
Back in March, CABI signed an agreement with USDA Foreign Agricultural Service to work in partnership towards greater harmonization and collaboration on regulatory systems in ASEAN member countries.
This includes a desire to ensure Maximum Residue Limits (MRLs) on crops are set based on science-based principles and international standards as well as and promote the wider use of biopesticide products in the fight against pests confronting farmers.
This meeting, held in Quezon City, marked a continuation of the USDA's global pesticide engagement initiative and aimed to strengthen the country's regulatory capacity in the agricultural sector.
The meeting brought together regulators from various divisions of the Department of Agriculture in the Philippines, including FPA, Bureau of Agricultural Research (BAR), and Bureau of Agriculture and Fisheries Standards (BAFS) Development, along with industry partner CropLife Asia.
Importance of collaborative efforts
Michelle Flavin from USDA-FAS and Dr Sabyan Faris, CABI's Deputy Director, Development, warmly welcomed the participants, emphasizing the importance of collaborative efforts in achieving shared goals.
One of the primary objectives of the meeting was to discuss existing pesticide regulatory policies and implementing guidelines while charting a roadmap for enhancing regulatory capacity within the Philippines.
Recognizing the need for continual improvement, Julieta B. Lansangan, the OIC Executive Director of FPA, expressed gratitude for the support provided by USDA, CABI, and Crop Life Asia. She highlighted the commitment of FPA to refine its systems and processes, aiming to make them more efficient and reliable in performing regulatory functions.
Mark Hanzel, Agricultural Attaché of USDA-FAS, emphasized the agency's focus on supporting policies that facilitate agricultural trade globally, guided by science and market intelligence.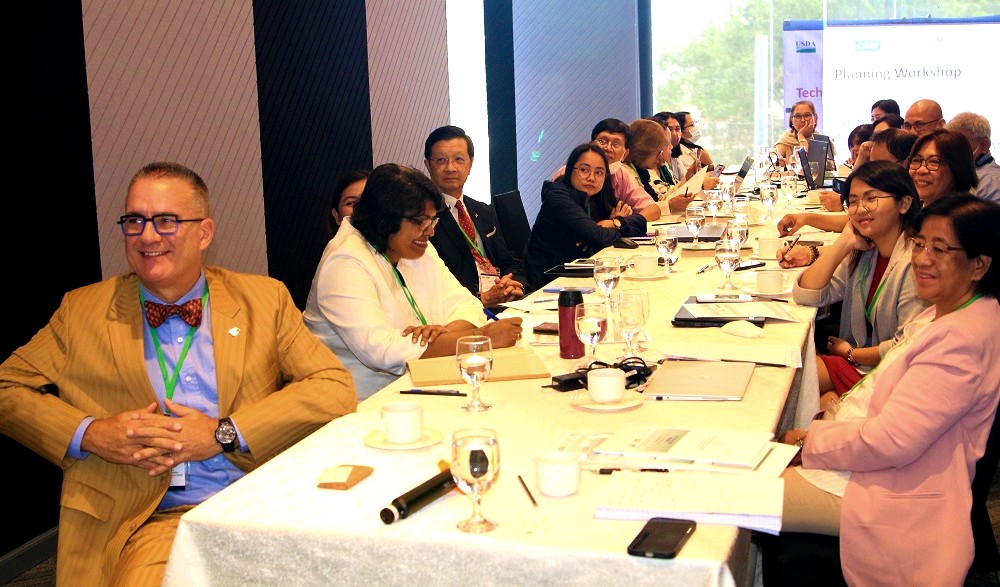 Additionally, USDA places significant importance on addressing food security challenges and assisting countries in improving their agricultural systems, with ASEAN member countries being a priority in this focus.
Great promise for agricultural sector in the Philippines
The collaborative effort between USDA, CABI, and FPA holds great promise for the agricultural sector in the Philippines. By enhancing the regulatory system, establishing new residue limits for registered pesticides, and promoting sustainable practices, this partnership is set to bolster agricultural trade with partner countries.
Ultimately, this effort will contribute to the economic development of farmers and ensure consumers' access to safe and high-quality food.
Through dialogue, knowledge exchange, and joint initiatives, USDA, CABI, and FPA are paving the way towards a more sustainable and harmonious agricultural future in the Philippines and the wider ASEAN region.
The stakeholders involved are committed to working hand in hand to achieve specific goals that will have a lasting impact on the efficiency and reliability of the agricultural regulatory divisions.
Sustainable agricultural practices
As we move forward, it is imperative for governments, agricultural organizations, and industry stakeholders to continue collaborating and investing in sustainable agricultural practices.
By supporting agricultural trade and sustainability, we not only ensure food security but also contribute to the overall well-being of communities and the environment.
In conclusion, the collaborative efforts of USDA, CABI, and FPA in the Philippines are commendable examples of how partnerships can drive positive change in the agricultural sector.
With their collective expertise and dedication, they are paving the way for a more sustainable, efficient, and prosperous future for agriculture in the Philippines and the ASEAN region as a whole. By fostering such partnerships and working collaboratively, we can build a brighter and more sustainable future for agriculture and food security worldwide.
Additional information
Main image: Through dialogue, knowledge exchange, and joint initiatives, USDA, CABI, and FPA are paving the way towards a more sustainable and harmonious agricultural future in the Philippines and the wider ASEAN region.
Authors
Dr Sabyan Faris Honey – Project Manager
Saqib Ali – Communication Officer
For more information, please contact:
Michelle Flavin USDA – FAS
Related News & Blogs
CABI has teamed up with the United States Department of Agriculture (USDA), the Inter-African Phytosanitary Council of the African Union (AU-IAPSC) and the International Plant Protection Convention (IPPC) Secretariat, to hold a workshop in Entebbe-Ugan…
3 July 2023