By Miroslav Djuric, DVM, CAB International, Wallingford, UK
The European Agriculture Council has formally approved a draft law on animal diseases that are transmissible among animals and potentially to humans (zoonoses).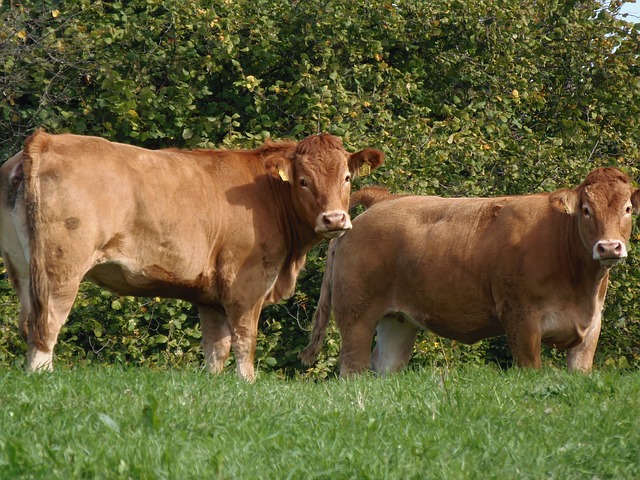 The provisions in the law on farm animal health visits stipulate that professional animal owners are to receive regular animal health visits from a veterinarian for disease prevention, detection and biosecurity. This new piece of legislation aims to merge and update existing scattered directives and regulations into a single and coherent law.
It is announced as an important step forward, since visits by vets are the cornerstone of the 'prevention is better than cure' strategy and indispensable for the prevention and early detection of known and emerging transmissible diseases. The role of the veterinarian in achieving this is defined and highlighted. The veterinary profession also has an active part to play in raising awareness of animal health and of One Health, or the interaction between animal health, animal welfare and public health.

According to this law, farmers and other animal owners will be required to apply the principles of good animal husbandry and the prudent and responsible use of veterinary medicines, which is expected tol encourage responsible antimicrobial use.
Thanks to a growing global population which is increasingly urban and wealthy, demand for animal food products continues to grow rapidly. The growing demand presents opportunities for animal health, genetics and feed industries to contribute towards sustainable animal production that will require novel approaches to engage in the diverse and rapidly changing livestock sector.
Veterinary medicines not only allow farmers to meet the growing demand for animal products such as meat, milk, eggs and fish, but also protect consumers from harmful food-borne pathogens or diseases transmissible between animals and people. Thanks to the use of veterinary medicines, veterinary profession has been very successful in preventing and managing serious animal diseases such as Bluetongue, Rabies and Schmallenberg.
Emerging and re-emerging diseases present the major threats facing the animal production industry, and these combined with antibiotic resistance are the biggest threats facing human and animal health.  Without effective antibiotics, many routine treatments, such as fixing fractured bones, basic operations, including chemotherapy would all become increasingly dangerous. To slow the development of resistance we need to cut the unnecessary use of antibiotics.
Responsible use of veterinary medicines and sustainable animal production, therefore, play a crucial role in securing animal health and providing safe, secure and sustainable food supply.
The Animal Health Law has been officially filed as the Regulation on transmissible animal diseases. Its provisions will be mandatory throughout the European Union as soon as the document enters into force. Implementing acts will lay down minimum requirements to ensure uniform application.
The last step is for the draft law to be officially adopted by the European Parliament. The Chair of the European Parliament's Committee on Agriculture and Rural development is expected to recommend to the Plenary that the Council's position should be accepted without amendments.
Many individuals and associations, including the main professional veterinary association in Europe, the Federation of Veterinarians of Europe, who have campaigned for years to improve animal welfare, have welcomed the approval of a new animal health law by European agriculture ministers. 
Related News & Blogs
The use of antibiotics for livestock has formed part of a study in Kenya aimed at investigating technological challenges in development and food security. As part of a project, funded by The British Academy and in partnership with lead institution The…
13 June 2023