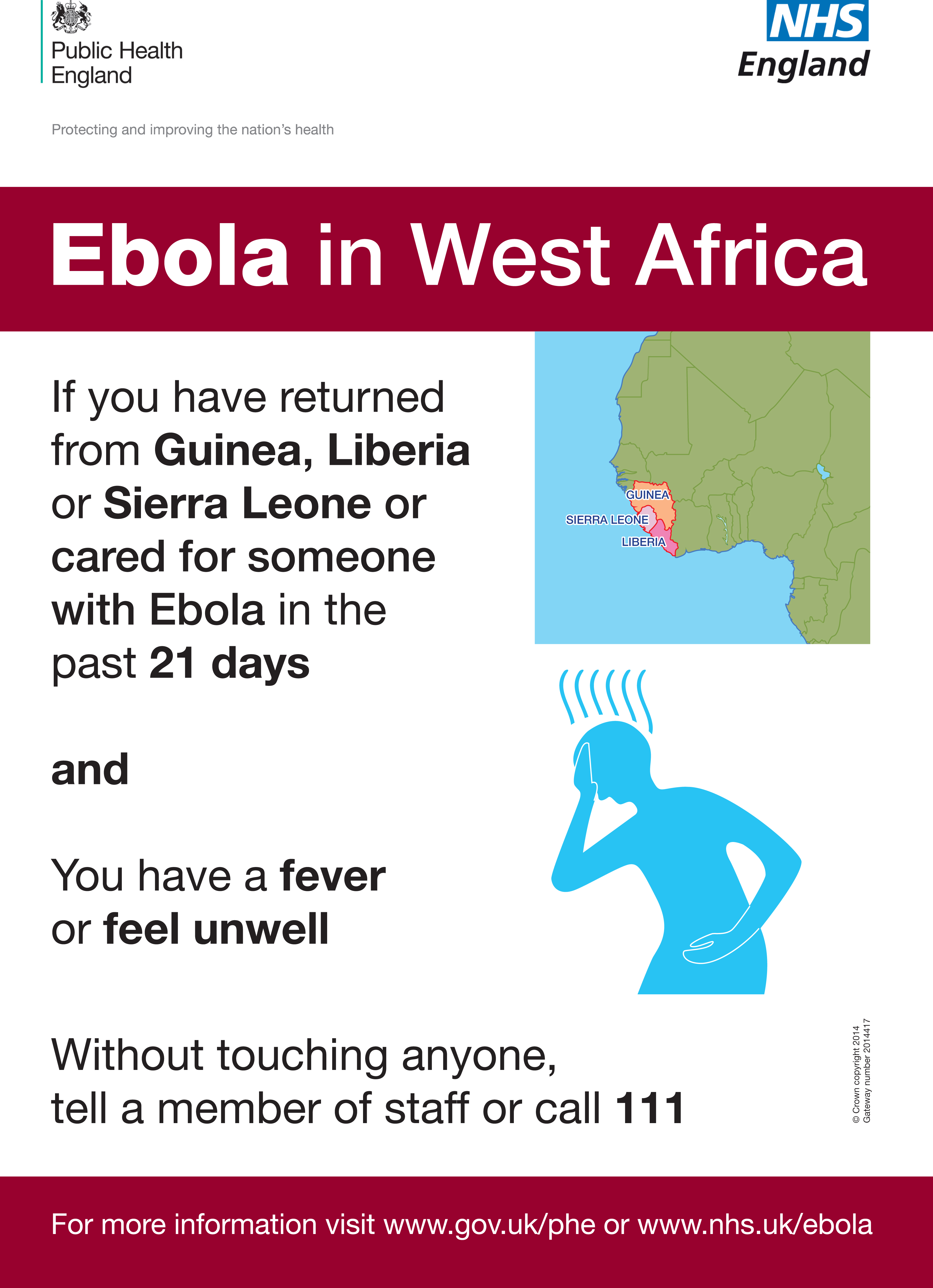 Ebola in West Africa has claimed more than 9300 lives in the last year.
Researchers have traced the origins of the epidemic to a two-year-old toddler, who died in December 2013 in Meliandou, a small village in south-eastern Guinea. The child was seen playing under a tree heavily infested with bats.
AT "Ebola: The 21st century plague?" [Royal Society of Medicine, London, UK. February 6, 2015], we heard from international experts handling the epidemic.  They examined the history of the disease, the lessons learnt from 2014 and what strategies are in place for preventing future outbreaks.  In doing so, we gained an explanation as to why a rural outbreak became a regional urban epidemic, and an understanding of the complexity of medical volunteering and running ebola treatment centres.
I have selected some keyfacts & insights from the talks, to give you a flavour of this one-off national symposium, an update from the frontline. This blog also appears on our monthly Global Health Knowledge Base, along with relevant ebola research and news.
Ebola virus has been with the world since at least 1976 – nearly 40 years
We are aware of 28 independent outbreaks of the ebola virus disease in that time, from 5 different strains named for each country of origin and all but one in Africa. What's different this time is that the death toll is so much higher.
Keyfact:  4 times as many deaths in one year as in the previous 40 years
Insight: Although ebola has been around for some time – and probably longer than we realise – the global community only became aware of it because a nun at a missionary clinic went down with a mystery disease caught from patients. Her blood sample sent to London in 1976 yielded a new virus – which was named "Ebola" after the river near to the outbreak village in Yambuko, DRC.  At the same time, 500 miles away in Sudan, a similar but separate outbreak occurred.
Ebola in West Africa largely confined to Guinea, Sierra Leone and Liberia
These have vast rural areas, with dense forest and wild life in close proximity to the local population, perfect for transmission of a virus from wildlife to people (zoonoses).
Keyfact: Right from 1976, wildlife transmission was suspected and the search for an animal reservoir began.   The index case for the 1976 Yambuko outbreak was a headmaster who had eaten monkey meat, the simulatenous Sudan outbreak was centred on a sugar factory infested by bats; a vet caught ebola from treating a sick chimpanzee colony in Cote D'Ivoire[1992]
Insight: In 1996,  a lab study finally showed that of various mammals, only bats could be infected and remain healthy (=reservoir)
West Africa: a typical remote outbreak became a full blown, cross-national, urban epidemic with non-ebola impact
The epidemic has killed thousands of local people along with their health workers, over-loaded the health services to the point of shut-down, closed schools, orphaned children, and devastated national economies.
Keyfact: Non-ebola deaths from malaria and pregnancy have been on the rise due to decimated health services
Keyfact: Vaccination programmes for children are being affected because parents fear the injections can spread ebola
Insight: With schools closed female education and equity have been set back for years
Insight:  Economic losses are estimated at £33 billion (people won't visit, work or invest there). Its worth noting that SARS caused $50 billion economic losses and 80% was apparently due to this type of "aversion behaviour".
Why did the disease spread so easily to epidemic status in West Africa?
The roots of the epidemic lie in social and political factors. Population shifts, travel & trade spread the disease: urbanization, fear & weak health systems amplified it.
Keyfact: Poverty and conflict in rural areas forced population shifts from villages into the towns. However, local culture places a lot of emphasis on kinship and this induced travel (kin visits)
Insight: Burials of important traditional healers draw large crowds and are super-spreaders; ordinary people even now risk secret burials because of the importance of caring for your kin.
Keyfact: Infection control – public engagement is key to the stopping of disease transmission. Emphasis is now on building rapport and trust with the local community to change practices to make the burials safe while still showing respect for the deceased, and  to use "community champions" in case-finding. The Vaccine Confidence Project team are acting as advisers.
Insight:  Understanding gender control – though women are the main carers and are being supplied with ebola protection packs, it can be the men who are in charge of the chlorinated water used to disinfect hands.
Keyfact: With the deaths, came an epidemic of fear & distrust – of foreigners and of their own government officials – reflecting past experiences.
Insight: The area of Guinea, where this epidemic originated, has a long history of foreign exploitation, the latest being mining for iron ore, with no benefits reaching the local people. Rural areas in opposition heartland are often ignored by politicians in central government.
The Institute of Development Studies [Sussex, UK] has launched a series of papers  Ebola: Lessons for Development which elaborate on many of the issues described above.
 Volunteering is a complicated business
Volunteering, whatever continent you are coming from, involves government departments, international donors and NGOs all working together to put you on the ground. In the UK, UKMED works with DFID to recruit & train volunteers from the NHS,  you are sent to work with specific NGOs in-country, and Public Health England handles your safe re-entry home.  
Keyfact: Training takes place in an exact replica of an ebola treatment centre, created in an aircraft hanger – right down to the layout and the high African temperatures.
Insight: Depending on the Personal Protection Equipment (PPE) worn,  volunteers work for ½- 2 hours only and as part of a buddy system (doing checks for each other to keep safe).
Insight: Volunteers can have a problem gaining release from their employers and UKMed is trying to get this formalised as part of an NHS volunteer's contract.
A typical ebola treatment centre
The newly set up centres require medical know-how and skilful logistics to cope safely with the volume of cases being addressed. The military have played a key role.
Keyfact:  A centre requires a lab, completely separate facilities for treating public and staff, and burial zones.  The lab in each centre can now diagnose a case of ebola in under 2 hours
Insight: Waste management of the diarrhoea and water supplies is vital – you need 440 litres of water per patient per day. In Port Loko, engineers had to drill bore holes!
Insight: people who recover have antibodies that last for 10 years and so can work without PPE…useful for treating children without scaring them and for providing plasma to treat the infected.

The availability of vaccines
The 3 vaccines now being tested, only exist because the US Government designated ebola as a potential bio-weapon, and fearing its use by terrorist groups, funded research to create a vaccine.
Keyfact: To speed vaccine development & deployment, regulatory & financial models have been changed. The clinical trial system, which ensures a drug is effective and safe, has been shortened by running Phase 2 & 3 concurrently, saving 18 months:  licensing for exclusive rights is being extended to 7-10 years to enable the pharma to cover their costs.
What next? Ebola always returns…
Tho' the epidemic is waning they are now fighting effectively local outbreaks in 68 prefectures.
Keyfact: They have an ebola model, which predicts it could be down to 0 by June 2015.
Insight: Brian McCloskey [Strategy Advisor, Office of UN Special Envoy on Ebola] emphasised that the epidemic was not yet under control, that there was "too much talk about recovery", and   "we must keep funding & focus".
Related articles
Related News & Blogs
Global health security is defined as stopping the spread of infectious diseases and drug resistance across borders. Its a concept being put into action by the Global Health Security Agenda, a commitment by over 50 member countries, NGOs and international donors to assess and improve health systems to stop outbreaks, as happened with Ebola in West Africa, turning into epidemics. We review progress on malaria and on neglected tropical diseases as detailed in the 2017 annual report of UK's All-Party Parliamentary Group for Malaria and Neglected Tropical Diseases, entitled "Global Britain in the Fight against Malaria and Neglected Tropical Diseases".
5 February 2018