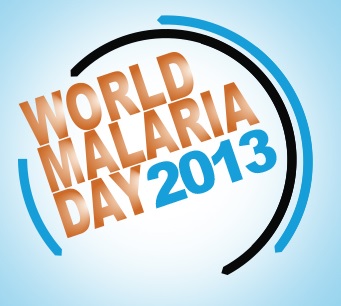 April 25th is World Malaria
Day and we've had some mixed news this month concerning the GlaxoSmithKline
RTS,S vaccine, reported in New England Journal
of Medicine. 65% of children were protected in the 1st year,
but protection then declined to zero over the next 3 years: which means booster
shots will be essential.  Vaccine efficacy also declined faster in children who were more exposed
to malaria than in those who had below-average exposure. Not the grail we hope
for, but we inch our way there.
Effectiveness is at the heart of the problem of malaria
control. Last year Oxfam's report "Salt,
Sugar And Malaria Pills"  highlighted their concerns on the effectiveness of the "Affordable
medicines facility for malaria" (AFMm)
hosted and managed by the Global Fund, with financial support from UNITAID, the
UK Department for International Development (DFID), and others.
A fuller discussion of these issues can be found in the April issue of Global Health Knowledge Base,  along with the latest research on drug-related aspects of malaria control
Related articles
Related News & Blogs
By Scinceside – Own work, CC BY-SA 3.0 An innocuous visit to Dubai A young friend of my extended family was recently taken seriously ill and ended up in a London hospital following a short trip to Dubai to visit a partner working abroad for a few month…
30 November 2018