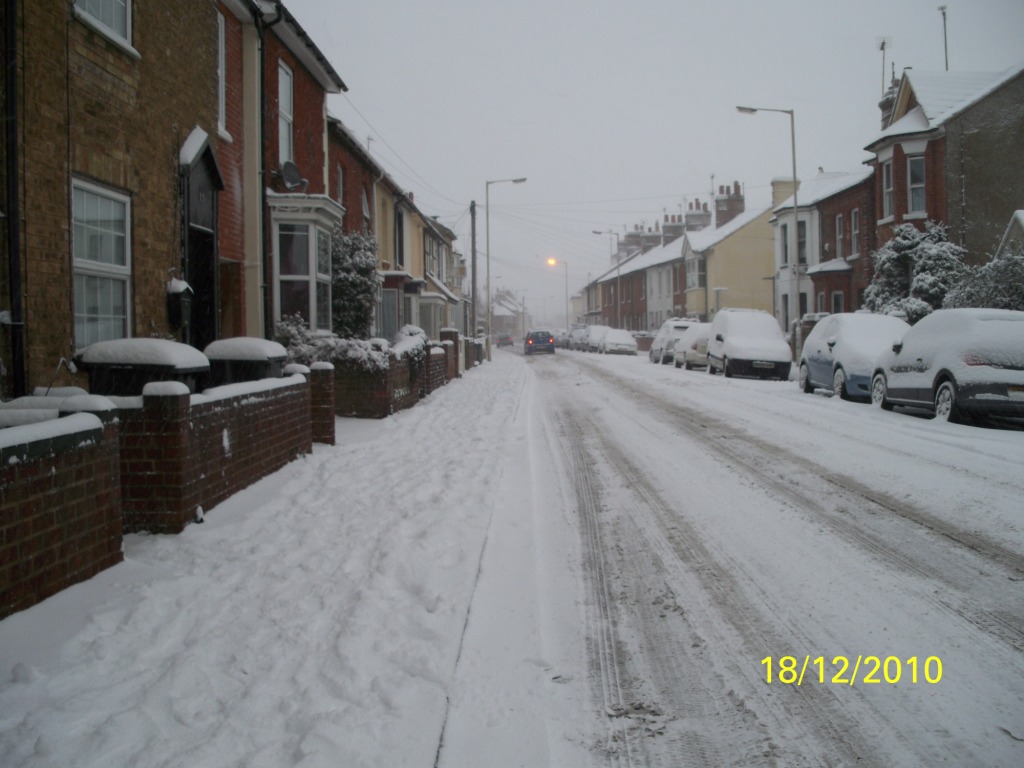 As I watched the news last night, I heard how the current unusually cold temperatures and snow fall in Europe has affected Christmas travelling and the Christmas trade across the continent. Heathrow and Gatwick airports in the UK had to cancel flights, with only one runway operating at Heathrow. Both Paris and Berlin airports had to cancel flights due to running out of de-icer, which are transported by lorries that are delayed or stuck on roads, due to the severe weather. In Paris, the two main airports are only operating 1/3 of flights. Belfast is facing the worst weather for 25 years, which has affected trade. Eurostar is taking no more booking before Christmas. The UK Transport Minister Philip Hammond said they will have to consult with expert scientists to see if the severe weather experienced in the UK last year and this year is a pattern which we will be seeing in future years. The government need to know whether the UK should be investing in appropriate equipment and technology to deal with severe winters in future, if this is the sign of things to come.

I had a search on the Cabdirect database to see what answers I could find on future winters' weather patterns. I searched for "climate change" and Europe and winters, which returned 1027 records. One of these is a paper by Cattiaux et al published in 2010 in Geophysical Research Letters, entitled 'Winter 2010 in Europe: A cold extreme in a warming climate'. The abstract explained that the winter of 2009/2010 was characterized by record persistence of the negative phase of the North-Atlantic Oscillation (NAO) which caused several severe cold spells over Northern and Western Europe.
The NAO describes a correlation in the strengths of the Icelandic Low (the semi-permanent low pressure cell centred near Iceland) and the Azores High (the semi-permanent high pressure cell centred near the Azores) — the major atmospheric "centres of action" in the North Atlantic. When both centres are strong (a deep low and a strong high), the NAO is in its positive phase. When both centres are weak (a shallow low and a weak high), the NAO is in its negative phase.
The authors continued that their results show however that the cold European temperature anomaly of winter 2010 was (i) not extreme relative to winters of the past six decades, and (ii) warmer than expected from its record-breaking seasonal circulation indices such as NAO or blocking frequency. Daily flow-analogues of winter 2010, taken in past winters, were associated with much colder temperatures. According to the French scientists the winter 2010 thus provides a consistent picture of a regional cold event mitigated by long-term climate warming.
From dramatic climate shifts to decade-to-decade climatic fluctuations, the oceans contribute to Earth's varying climate. Changes in the NAO are tied to shifts in storm tracks and associated patterns of precipitation and temperature. During the positive NAO phase (when both centres are strong), dry conditions typically occur over much of central and southern Europe and the Mediterranean, while stormier, wetter than normal weather conditions occur over Northern Europe. Temperatures in northern Eurasia tend to be above normal, and temperatures in north-eastern North America tend to be below average. During negative NAO phases, the precipitation and temperature deviations are roughly reversed.
Well, we now know that since Cattiaux's study was published, there have been two cold events in succession now, which make us, including the government, raise the question 'is this going to continue in future winters?' It is true though that we had winters this severe in the past six decades, for example 1963, when even the sea froze, and 1978, when Heathrow had to close too, as mentioned in the news reports last night.
The Met Office Forecaster Peter Gibbs said that forecasting over decades is a science in its infancy, but although a lot of work is being carried out, at the moment the science isn't up to saying whether this is likely to repeat. However, if the government minister wants an answer I'd say yes, do invest in equipment, technology and infrastructure to deal with snow, just in case! Although cuts are the order of the day in government, the investment in infrastructure to cope with severe winters will avoid the financial loss to the economy due to the severe winter.
Other extreme in weather patterns is also occurring, for example the Amazon region is experiencing the third extreme drought in a dozen years and it may turn out to be the worst on record, as reported in this article in WWF.
Link to BBC News report.
Follow this link for more information on NAO
Cattiaux, J., R. Vautard, C. Cassou, P. Yiou, V. Masson-Delmotte, and F. Codron (2010), Winter 2010 in Europe: A cold extreme in a warming climate, Geophys. Res. Lett., 37, L20704, doi:10.1029/2010GL044613. http://www.agu.org/pubs/crossref/2010/2010GL044613.shtml
Related News & Blogs
Srijita Dasgupta, CABI Climate Change Expert, Asia, talks about this important pre-COP28 event, including key discussions relevant to the global agriculture and land use sectors that will shape the agenda for COP28. The United Nations Bonn Climate Chan…
8 August 2023