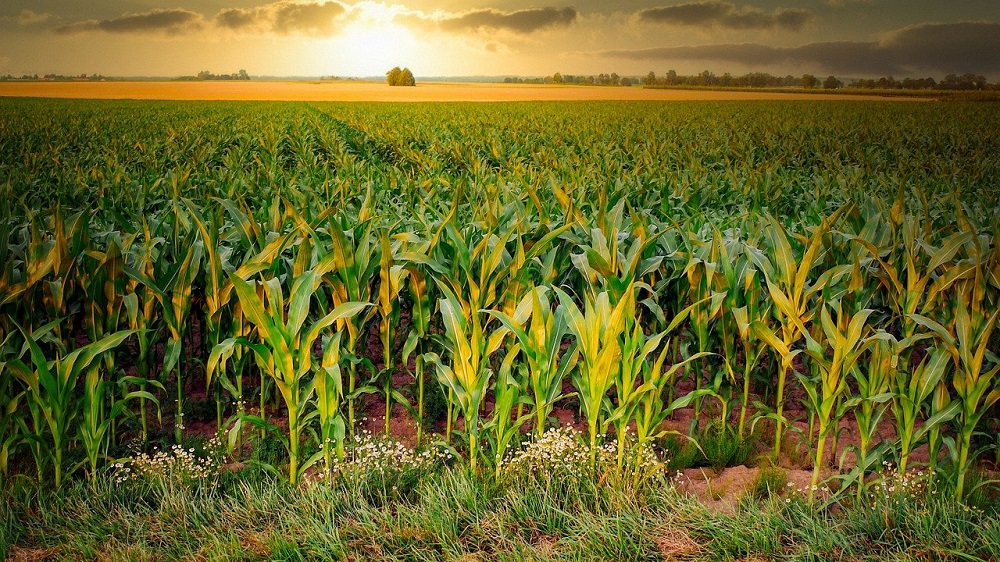 Maize crop in Pakistan presents a remarkable success story from the last few years. For instance, the country's maize production increased from 705 tonnes in 1971 to 7,000 tonnes in 2020 – growing at an average annual rate of 5.15%.
Aflatoxins are a group of toxins produced by certain fungi – Aspergillus flavus – found in maize and groundnuts. These aflatoxins are toxic and can cause serious health problems for humans and livestock.
The farmers of Punjab province produce a major portion of maize for domestic use and also for export. However, the export potential is hindered due to high levels of aflatoxin contamination found in maize produce.
This not only affects food safety but also nutrition and security issues and consequently Pakistan's ability to trade. This is because international trading standards restrict the export of food commodities including maize, from Pakistan, that have aflatoxin levels greater than permissible levels.
In Pakistan, the poultry industry is the largest consumer of grain – consuming 65% of the total production followed by 10% by silage (livestock industry), whereas wet milling and industrial processing consume the rest.
It's being predicted that the demand and supply gap is about to be further widened as the poultry industry continues to record 8 to 10% annual growth.
On the other side of the picture, maize growers are continuously facing issues of aflatoxin contamination in their maize produce. Different cultural practises are being adopted to manage aflatoxin contamination, yet the issue persists.
In 2018 after intensive Research for Development (R4D) cooperation, USAID and USDA- FAS in collaboration with Rafhan Maize Products Co. Ltd, CABI Regional Bioscience Centre in Pakistan and the Crop Diseases Research Institute (CDRI) NARC, came up with a biological control solution to minimize the exposure of aflatoxin in maize crop. This technology has been transferred to Pakistan and is trademarked as AflaPakTM.
To familiarize the farmers with importance of aflatoxins and potential of biocontrol options, a series of awareness sessions were organized in major maize growing areas of Punjab province including Faisalabad, Kasur, Khanewal, Lodhran, Okara, Pakpattan and Sialkot.
In the 14 sessions conducted, a total of 423 maize growers participated. Here they were briefed on the issue of aflatoxin in maize crop, its hazards and implications on human and animal health, issues which instigate the rejection of maize consignment (causing financial losses to farmers) and on the best possible aflatoxin management strategies.
Farmers welcomed the learning experience of the aflatoxin team and appreciated their efforts to help them address the issue of aflatoxins. Farmers also shared their thoughts on competing at global levels if modern solutions for their problems are introduced at a commercial level.
Additional Information
Main image: Maize production in Pakistan has grown at an average annual rate of 5.15% since 1971 but exports have been hindered by crops contaminated by aflatoxins (Credit: Pixabay).
Aflatoxin Control Programme
Find out more about CABI's work on aflatoxin control in Pakistan.
Donors
United States Department of Agriculture, Foreign Agricultural Service (USDA-FAS)
United States Agency for International Development (USAID)
Partners
Crop Disease Research Institute (CDRI), National Agricultural Research Centre (NARC)
Pakistan Agricultural Research Council
Authors
Dr Babar E. Bajwa – Project Executive
Dr Sabyan Faris Honey – Project Manager
Contributors
Dr Hamzah Shahbaz Bhatti
Dr Muzammil Farooq
Mr Saqib Ali
For more information, please contact
Deborah Hamilton
USDA
202-720-0335
Deborah.Hamilton2@usda.gov
Related News & Blogs
When it comes to Pakistan's potato value chains, women's participation is critical. Women make up around two thirds of the agricultural labour force in Pakistan. However, the role of women in potato value chains is even more valuable compared to other…
4 December 2023