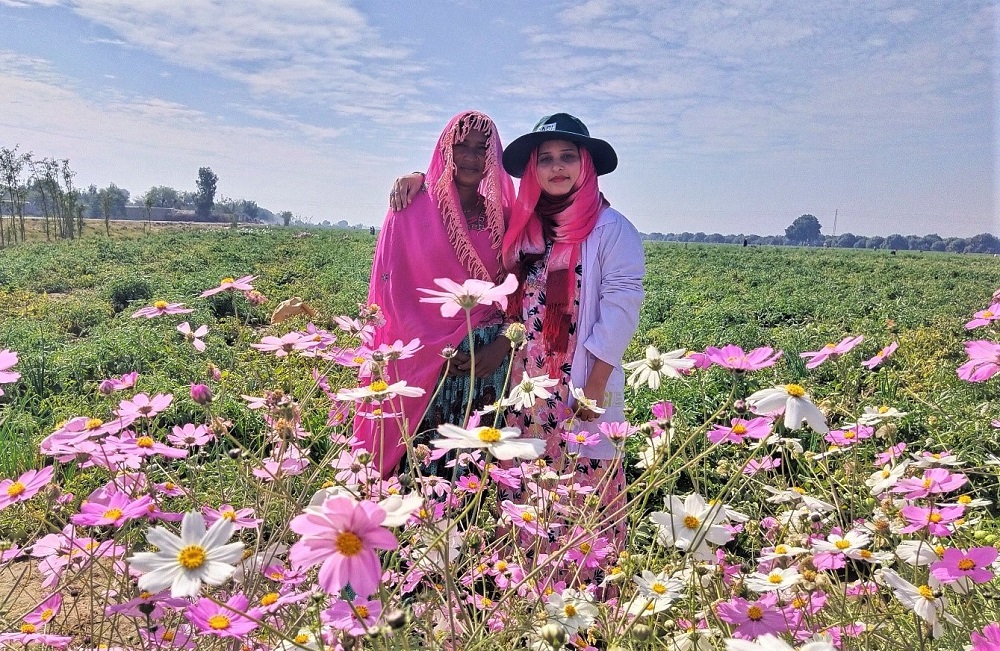 This is the story of Kamla Bai who has been a Better Cotton Initiative (BCI) farmworker since 2015. Mrs Bai belongs to a minority Hindu community and lives in a small village of district Mirpur Khas in Pakistan. She received her education to Matric level (10th grade), graduated from high school, and has since been working as a farmworker on agricultural farms in her village.
As part of CABI's work within the BCI framework, female farmworkers are not only supported to produce better cotton – using safe and sustainable methods – but also empowered through a greater level of mobility, decision-making, awareness and capacity building.
Empowerment leads to self-fulfilment. Women become aware of where they are going, what their position is in society, their status, existence and rights; and women are, therefore, more empowered, personally and economically through, for example, business ownership or – in Mrs Bai's case – becoming a CABI women village trainer. The role includes training other women on the 'decent work' standard and how to produce cotton safely and sustainably.
Mrs Bai said, "I gained qualification but, as I belong to a poor illiterate family, I had to support them to survive. Therefore, I started working at the farm as a farmworker. I was a very shy and hesitant woman who could not speak in front of anyone. I wanted to highlight my abilities but there was no platform where I could gain confidence.
"The CABI team visited our village and provided training about female empowerment which I attended. I gained a good knowledge about BCI principles – such as women's empowerment and fibre quality. Finally, I thought that I must share my feelings and wishes with the CABI team so I met with them and introduced myself in more detail.
"Madam Kainat said to me that you are a qualified woman and you should start something different in your life for your family and also for your society. She pushed me towards success and then I committed to doing something different.
"Finally, CABI gave me the opportunity to join the CABI women village trainer scheme. The first time I travelled to the CABI Tando Allahyar project office was to start the first job of my life.
"I met with different people and I soon understood what the meaning of life is. I started the journey of my life towards success and CABI supported me on this first step."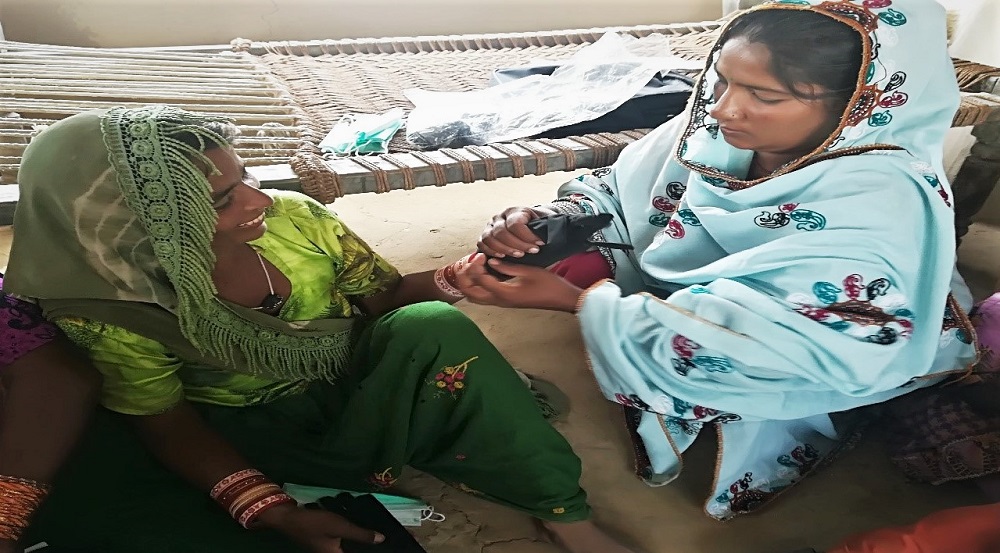 Mrs Bai said that she worked as CABI women village trainer for three months when in that time she delivered advice on 'decent work' in District Mirpurkhas. She conducted 'sensitization' sessions at the farm and community level so that the female farmworkers are aware of issues related to producing better cotton.
This include issues concerning child labour, health and safety, child education, hazardous work, forced and bonded labour, non-discrimination, safe work practices, first aid, employment conditions, collective bargaining, the safe disposal of pesticide containers, pesticide hazards and freedom of association.
She added, "I gained a lot of knowledge and received financial support for my family. I felt that I was improving day by day and my confidence level was reaching the highest point.
"I cannot express my feelings. There was the day when I attended these training sessions as a farmworker and today I am here at the same place as a CABI women village trainer.
"After this experience, I have highlighted my village issues at different private and other organizations who work at our village.
"I also share my journey from a scared and hesitant woman to a confident woman who achieved confidence. All the credit goes to CABI and the team who identified my skills and pushed me towards success."
She also said that if a person strives, everything is possible, no work is impossible.
"I very much thankful to the CABI team who are related to the field," Mrs Bai said.
So far, the CABI centre in Pakistan – as part of the work under the BCI banner – has trained more than 6,500 female workers on proper cotton picking, health and safety, female empowerment and prevention of child labour.
Additional information
Main image: Farmworker Kamla Bai (left) is empowered after becoming a village trainer for CABI (Credit: CABI).
Relevant blog
See also the blog 'Better Cotton Initiative is empowering rural women in Pakistan through entrepreneurship.'
Producing better cotton in Pakistan
Discover more about how CABI has been helping Pakistan's cotton industry reduce losses of between 10-15% using the Better Cotton Standard System here.
About the Better Cotton Initiative
The Better Cotton Initiative (BCI) is a global not-for-profit organisation and the largest cotton sustainability programme in the world. BCI exists to make global cotton production better for the people who produce it, better for the environment it grows in and better for the sector's future. Find out more at https://bettercotton.org/
Blog authors:
Kainat Panhwer – Women Entrepreneur Facilitator
Noreen Mangrio – Gender Communication Expert
Noor Nabi Bhutto – Project Manager
Related News & Blogs
The Punjab province of Pakistan is one of the most important growing districts with over 95% of potato production originating from here. The crop is significantly valuable as a commodity for both farmers and consumers. However, potato growers in Pakist…
28 April 2023