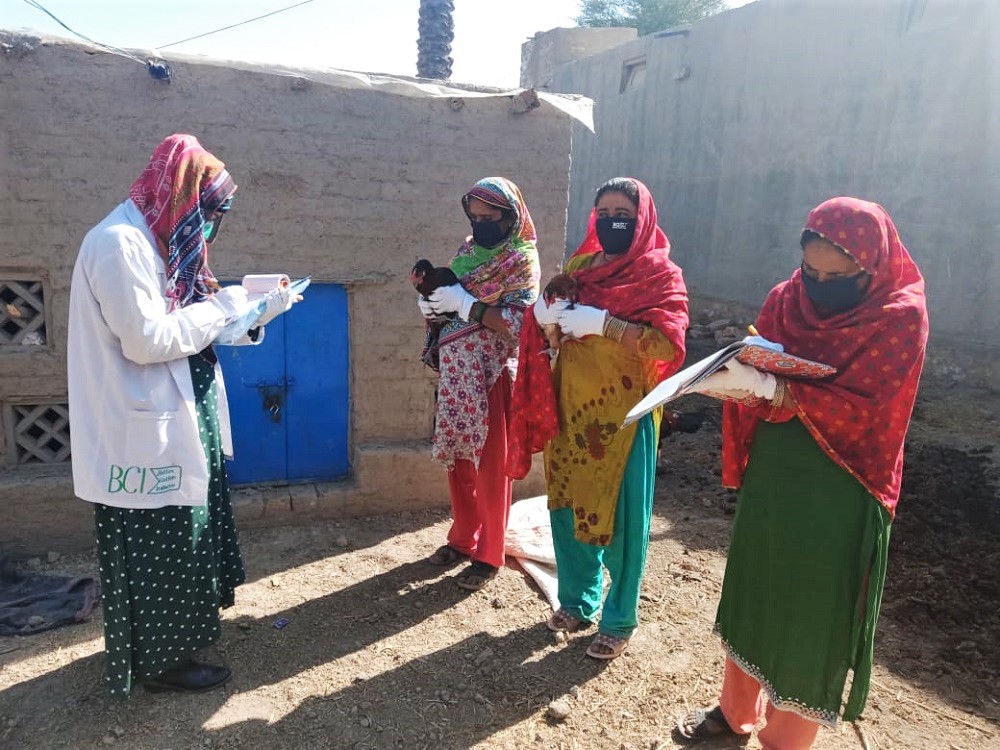 As we celebrate International Women's Day 2021 today (8 March) and its theme of 'Women in leadership: Achieving an equal future in a COVID-19 world', CABI's Naheed Babar, Noreen Mangrio and Noor Nabi Bhutto highlight how CABI's role in the Better Cotton Initiative is helping to empower women in Pakistan through entrepreneurship.
Entrepreneurship is an important tool in which to empower women in Pakistan by increasing their family, economic, financial and social status. It has been safely concluded that entrepreneurship brings about greater gender equality and also improves the overall status of women in the family, society and in the wider nation.
The role of women as business owners is gradually increasing all over the world. Indeed, women's entrepreneurship development is the instrument of women empowerment. Empowerment leads to self-fulfillment. Women become aware of where they are going, what their position is in society, their status, existence and rights; and women are, therefore, more empowered, personally and economically through business ownership.
As part of CABI's work within the Better Cotton Initiative (BCI) framework, 21 women farmworkers were encouraged to initiate their business development of a poultry farm in Sanghar district. CABI's role under the BCI auspice not only serves to help workers produce better quality cotton, using safe and sustainable methods, but it also extends to helping to empower women – who are also involved in cotton production – as part of the wider household unit.
Three indicators – to measure the extent of women's empowerment – were created including 'level of mobility', 'decision-making power' and 'awareness and capacity building.
It was decided that each poultry farm would contain 20 hens. The aim of this activity was to secure the food requirements among the poorer workers community of Better Cotton farmers – thereby seeking to improve the health and nutritional status of women farmworker families.
The project also sought to increase their income by creating an opportunity to establish their own business while at the same time providing support for the recovery of those affected by the COVID-19 pandemic.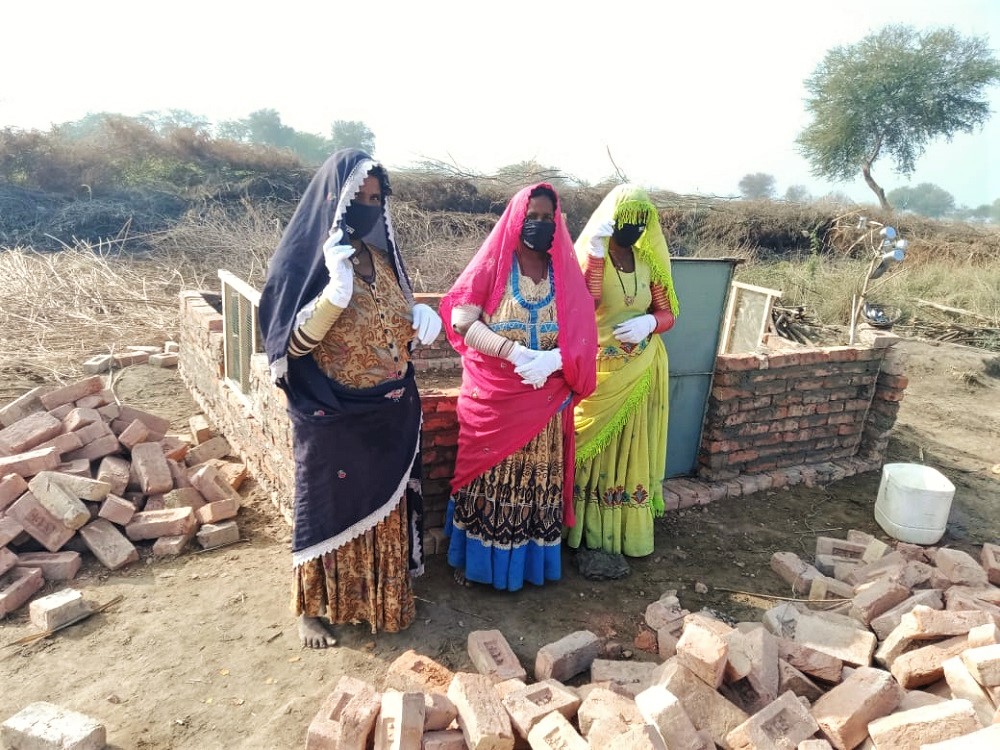 Gul Zadi, Zahida and Dhanani did not have any farm land. They work with their husbands as wage labourers. Their family barely make ends meet regarding their food requirements. The COVID-19 situation has made them realize the need to establish their own business to not only increase their source of income but to also ensure food security for their families.
Within a short space of time, CABI helped them establish their own poultry farm and the ladies started to apply their new skills in taking care of their hens and the eggs that were produced.
Gul Zadi said, "I am a wage labourer and seek to fulfil all our requirements from the wages which we earn. But it happens sometimes that we have nothing left to purchase food to feed our children. This poultry farm idea is the best for me. It is not only economically beneficial for me, but is also empowers me as woman and a mother. Now I am able to help ensure nutritious food for my family."
Zaida said, "We were not unaware of poultry farming, as many of our family used to keep hens at their home but this idea of becoming 'women entrepreneurs' is totally new for us. We three women have established this business and now we are looking to increase and hope to attract more women members."
Zaida added that in the first day of the poultry farm 16 eggs were produced. Some eggs were saved for the next fertilization and the rest were sold to help meet their food requirements.
Gul Zadi, Zahida and Dhanani are thankful to CABI for not only training them on Better Cotton practices but also empowering them as women to start a poultry business in their own right for their economic uplift.
Noreen Mangrio said, "Women are seen as the primary caretakers of children and elders in almost every country of the world. The empowerment of women is a necessity for the development of a society as it enhances both the quality and the quantity of human resources available for development.
"We have taken a step forward in bringing about greater gender equality and support for women to empower themselves – so that they can economically contribute even more for their family to meet their basic needs of survival."
So far CABI centre in Pakistan – as part of the work under the BCI banner – has trained more than 6,500 female workers on proper cotton picking, health and safety, female empowerment and prevention of child labour.
Additional information
Main image: Gul Zadi, Zahida and Dhanani are briefed before setting about starting their poultry farm business (Credit: CABI).
Find out more about International Women's Day 2021 from the UN Women website.
Discover more about the Better Cotton Initiative here.
Learn how CABI has been helping Pakistan produce better cotton under BCI from the project webpage.
Related News & Blogs
CABI's digital data expertise has been showcased through a project in Punjab, Pakistan, and will help smallholders in the fight against crop pests. The project is called: 'Strengthening food security post COVID-19 and locust attacks,' and will he…
30 August 2023