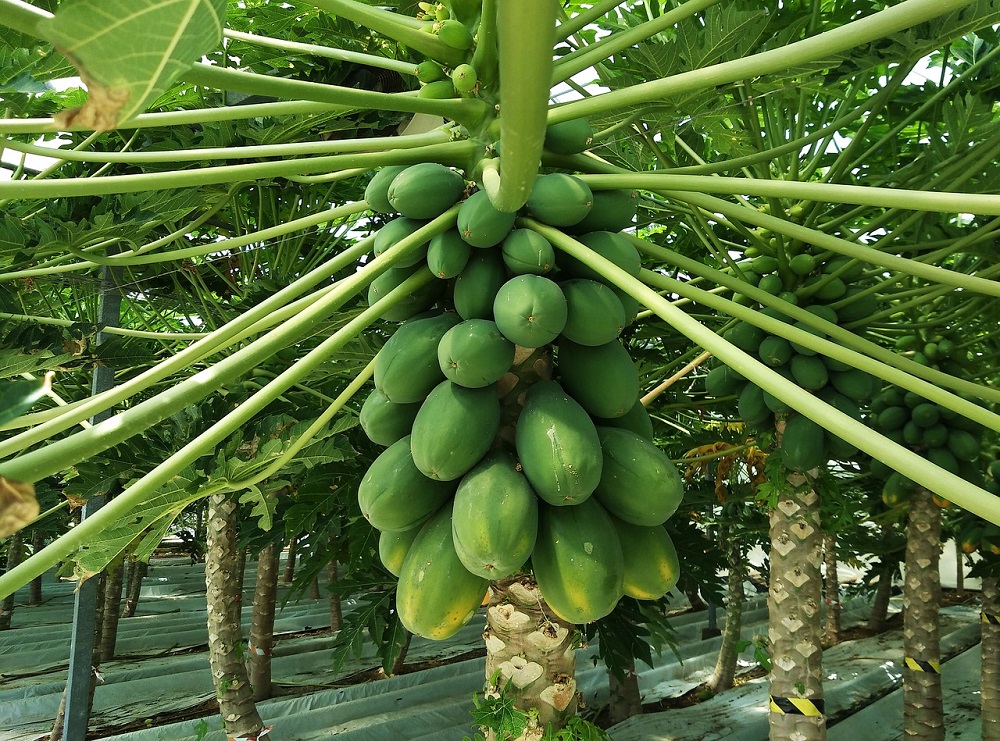 Insect pests cause millions of dollars of crop losses in countries throughout the world every year. Pakistan is no exception. Pests like apple codling moth, apple spider mites, papaya mealybug, giant mealybug and fruit flies can harm crops causing substantial losses to crop yields and farmer incomes. On a broader level, these losses also negatively affect Pakistan's GDP since crops that cannot pass strict phytosanitary (or plant health) regulations cannot be exported.
There's a cost to the environment and human health too. According to a CABI post-project assessment report, most farmers in Pakistan rely on toxic chemicals to combat pests but often apply them unselectively and without due care and protection. Pesticides seep into and damage delicate eco-systems and, according to the United Nations, kill 200,000 people worldwide every year. A 2011 report estimated that as many as 10,000 Pakistani farmers were poisoned annually by indiscriminate use of pesticides.[1]
But there are safe alternatives to chemical pesticides and, since 2014, CABI has been working to introduce them to Pakistan.
With funding from USDA, CABI implemented the Phytosanitary Risk Management Programme (PRMP) in Pakistan aiming to improve technical pest control skills and knowledge about Integrated Pest Management (IPM). The programme included an array of stakeholders, from farmers to local governments, agricultural research centres, fruit and vegetable exporters and importers, and agricultural universities – a wide spectrum of people throughout the horticultural value chain.
Biological control was central to the interventions – this is a way of tackling pests on an area-wide basis that entails identifying an insect pest in order to find a natural and sustainable solution to control it; in other words, a natural enemy of the pest such as another species of insect. This method reduces pest infestations and, because it does not use toxic chemicals, ensures that people have safe and healthy food to eat.
CABI set about designing and implementing a plan to control the pests. The pre-harvest work focused on existing biological control technologies complemented by field surveys to identify target pests and then design techniques to control them. The programme included training in both pre- and post-harvest practices.
A novel part of the programme was the rearing of millions of beneficial insects that naturally control the crop pests. Natural enemies of these pests were raised and dispersed from Natural Enemy Field Reservoirs (NEFRs).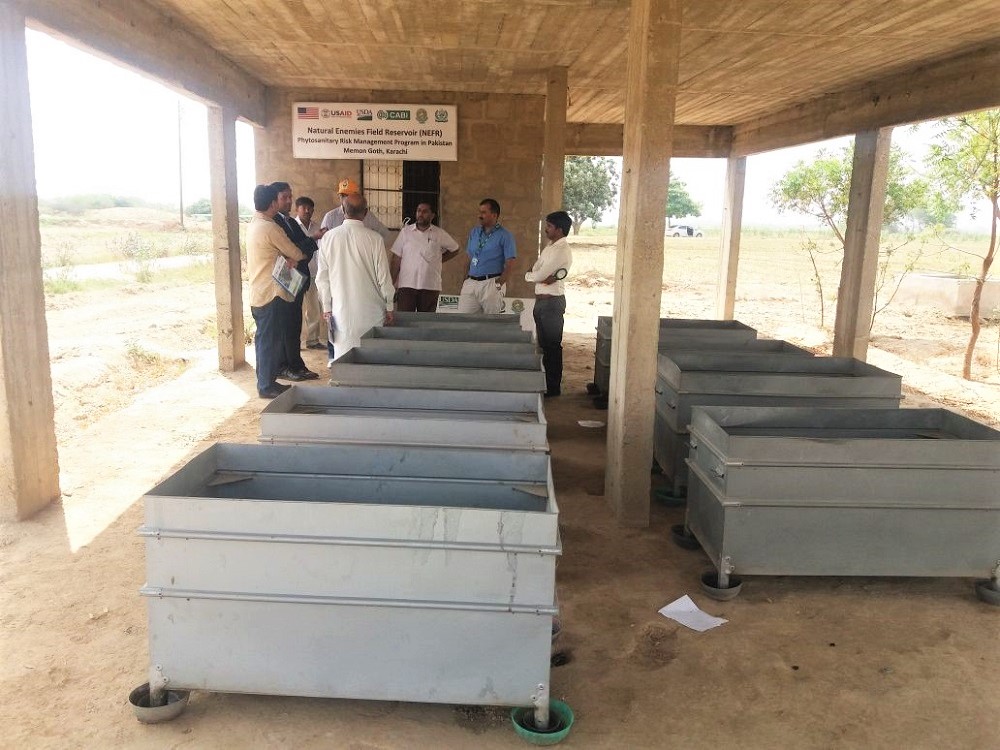 The programme gave great results: farmers not only reported a threefold decrease in their use of pesticide sprays but also saw a substantial 61% decrease in their agricultural input costs – the costs associated with things like fertilizers and seeds. Furthermore, farmers saw a total increase of 19% in their crop incomes at the end of the programme (2019) compared to the beginning (2014).
Pests such as the papaya mealybug were substantially reduced. One of the key programme stakeholders commented that, "Skardu town is now free of mealybug, increasing of the price of the produce. Rozina Babar, a progressive female farmer in Gilgit reported that NEFR is one of the most efficient and easy to use technology she has ever practised for control of fruit flies." Maula Baksh, a papaya grower in Sindh mentioned that before PRMP, he was about to discard his papaya fields due to uncontrolled infestations of papaya mealybug. After PRMP interventions, he was not only able to sustain his crop but is thinking of planting more papaya fields.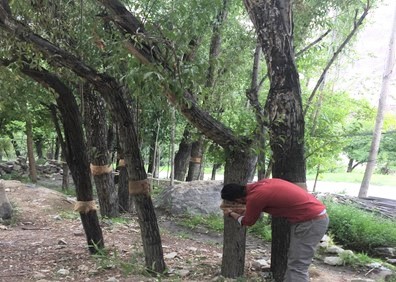 One of the real benefits of this programme has been the production of good, pest-free crops that have no heavy pesticide residues left on them meaning they are fit for export. This type of produce is good for horticultural trade and will help open, is it hoped, new export markets for Pakistan's agricultural products.
With the programme proving to be a success, more trainings are planned for the future. People working on the project see huge potential for the sugar industry to take up the biocontrol idea, even applying it in other countries such as South Africa.
---
Additional information
Main image: Papaya crop which is at risk from pests including the papaya mealybug (Credit: Pixabay).
Reference:
[1] See https://www.greengrants.org/2011/11/10/poisoned-by-pesticides-in-pakistan/
Related News & Blogs
CABI's digital data expertise has been showcased through a project in Punjab, Pakistan, and will help smallholders in the fight against crop pests. The project is called: 'Strengthening food security post COVID-19 and locust attacks,' and will he…
30 August 2023