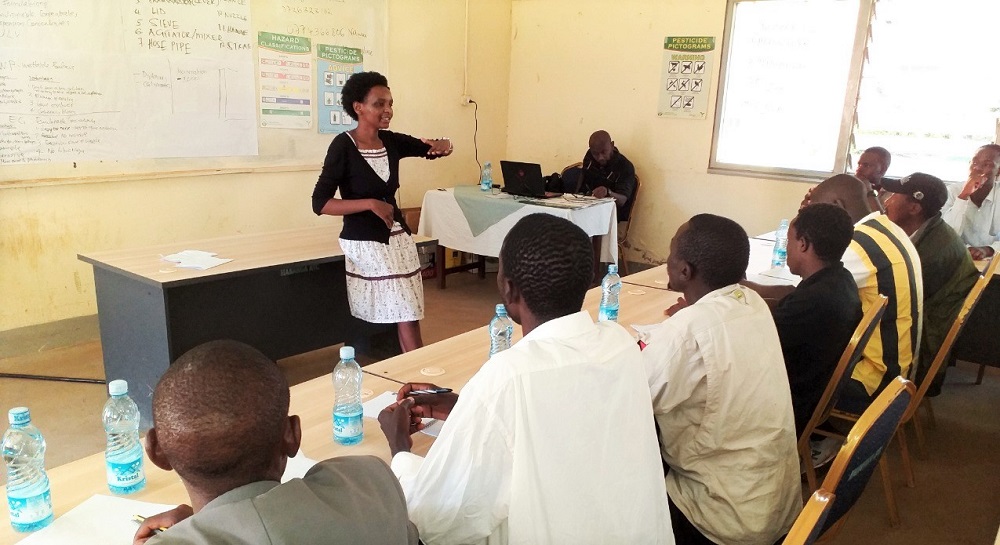 As part of UN International Day of Women and Girls in Science, we turn the focus on CABI's own female scientists to highlight the invaluable work they contribute towards our mission of helping smallholder farmers grow more and lose less to crop pests and diseases. Here we find out more about Idah Mugambi – a Project Officer, Data and Knowledge Management – who is based at our regional centre for Africa in Nairobi. She joined CABI in September 2015 as Plantwise M&E Data Collection Assistant before joining the Data and Knowledge Management team in June 2018. Idah is currently working on the Plantwise and Action on Invasives programmes.
What motivated you to work in science and development?
My background and upbringing. I grew up in a farming community and have experienced first-hand the devastating effects of crop pests, especially among smallholders. These farmers have limited resources and are therefore not able to afford the required pest control products. The problem is further compounded by limited access to extension advisory services, and farmers end up applying the wrong products, sometimes in the wrong doses and without adequate personal protection. There is also limited knowledge on integrated pest management, and farmers will often use pesticides even in cases where safer, cheaper and more environmental-friendly alternatives could have worked. I was, therefore, naturally fascinated by the work of the Plantwise programme in Kenya, and wasted no time to send in my application when a vacancy was announced! It has been an incredibly rewarding 5 years of working with smallholder farmers to help them lose less of their produce, and feed more.
Which female scientist inspires you and why?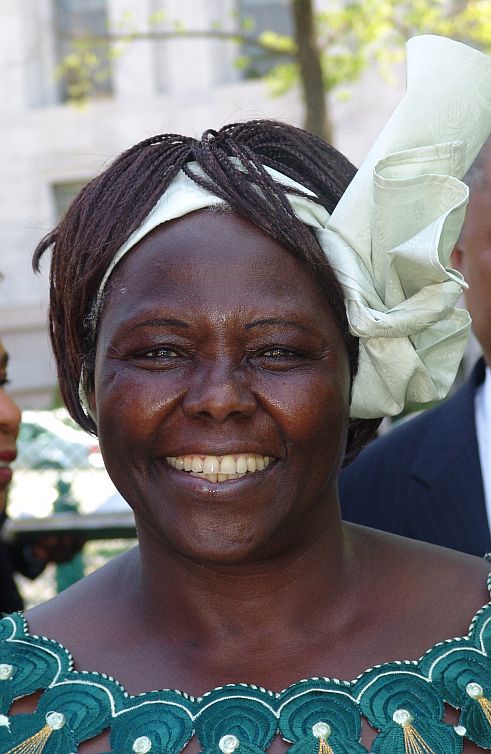 Definitely the late Professor Wangari Maathai, environmentalist and first African female Nobel laureate. She shattered unimaginable glass ceilings and is to me, the epitome of resilience and tenacity.
What has been your biggest scientific achievement?
Well, I have a couple of big achievements but most recently, writing a winning blog for the CGIAR blog competition on digital extension services. The blog highlighted the digital tools used by the Plantwise programme.
What barriers have you faced as a woman scientist in your work and how have you overcome them?
I think being a young female scientist at the beginning of my career, not all people took me very seriously. I once visited an agriculture office to interview some officers and they thought I had been sent by my parents to pick some inputs they were distributing to farmers at that time. It took some convincing for them to believe that I actually worked for CABI and was on a work assignment, as they thought I was messing around with them. Other times I would arrive at a meeting venue and people would give me a look that seemed to suggest they expected a different kind of person. At least I'm not so young now, phew!!
I would advise young women scientists facing similar challenges to ensure they really know their stuff, and shine their way through the awkwardness of such moments!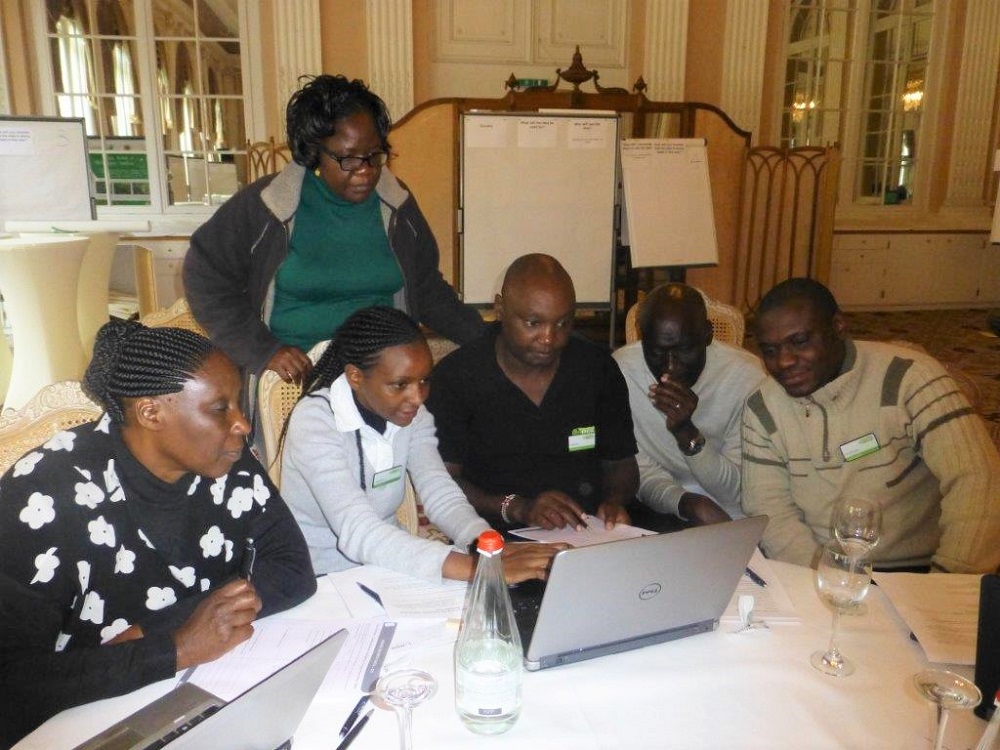 What does the future hold for you and other women working in science and development?
I see more opportunities to continue creating positive, lasting impacts in the lives of people we work with. Women have lots of potential and presently, there are plenty of platforms to really exploit this potential for the good of the society.
What advice would you give to girls and women thinking of pursuing a career in science?
To absolutely go for it! Have confidence in your abilities and do not let anyone or anything extinguish your dream. In the words of Eleanor Roosevelt, the future belongs to those who believe in the beauty of their dreams. Also, get yourself a mentor.
Additional information
Find out more about Idah's work in the following projects:
Related News & Blogs
The first of a new four-part CABI Podcast mini-series, which interviews CABI experts on the threats posed by four different invasive species, has been released. The first episode, on desert locusts, will be follo…
14 September 2021