The first of a new four-part CABI Podcast mini-series, which interviews CABI experts on the threats posed by four different invasive species, has been released. The first episode, on desert locusts, will be followed on a weekly basis by episodes on fall armyworm, Himalayan balsam, and toadflax.
As well as examining the devastating impact that these invasive species have on livelihoods, communities and the environment, the series explores ongoing work by CABI scientists to address the threads posed by invasive species. The experts give detailed descriptions of biological control and ongoing work in the laboratory, in the field, and assess what the future holds in the battle against these invasive species.
Episode 1: Desert locusts – out now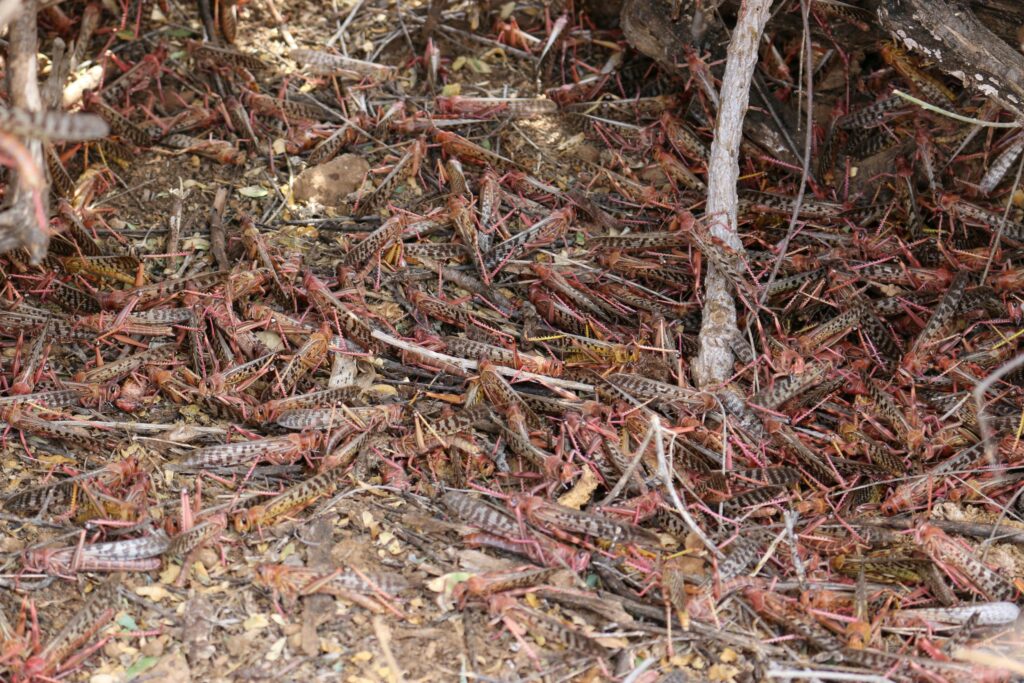 "Our approach is to target immature hoppers, the immature locusts, the hopper stage, rather than the flying locusts because they are more susceptible to infection by the biopesticide."

Dr Ivan Rwomushana, Senior Scientist, CABI
As demonstrated in the outbreak of 2020, swarms of locusts and grasshoppers can devastate crops across many regions of Africa and Asia, severely damaging livelihoods and increasing the risk of acute food instability. CABI has been using its extensive expertise in managing invasive insects, through early action and prevention to manage the spread of locusts.
In this episode, CABI experts Dr Belinda Luke and Dr Ivan Rwomushana explained to us how exactly they are controlling the spread of desert locusts through their work. They offer exclusive insights on the biological control of desert locusts, in particular, the long-term effectiveness of the biopesticide, Green Muscle, in fighting the world's most damaging invasive species and technology that targets and reaches the desert locusts.
Episode 2: Fall armyworm – out now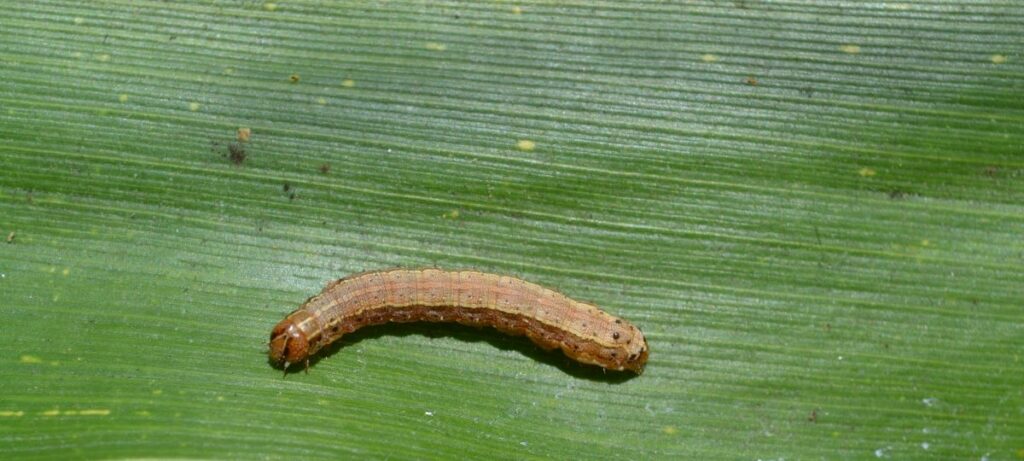 "One of the things we've tried to encourage countries to do under our Action on Invasives programme is to develop preparedness or contingency plans so that when the unexpected happens, you don't get caught in a panic and then have to start thinking."

Dr Roger Day, CABI's Global Advisor, Plant Health
Our second episode addresses the highly problematic fall armyworm, which, after being discovered in Africa in 2016, has caused major damage by feeding on a vast range of plants. The episode covers fall armyworm's swift spread across Africa, Asia and in to Australia and the devastating impact it has had on invaded areas.
Since then, CABI has been pursuing the fight against fall armyworm, including international and national response planning, biological control research and development, mass extension and diagnostic services. We interviewed Dr Roger Day and Dr Ivan Rwomushana to discover more about this devastating pest and CABI's work to control it. Our experts give insights into the biocontrols being trialled, including parasitic wasps and the mating disruption pheromone, which has recently been registered in Kenya.
Episode 3: Himalayan balsam – out now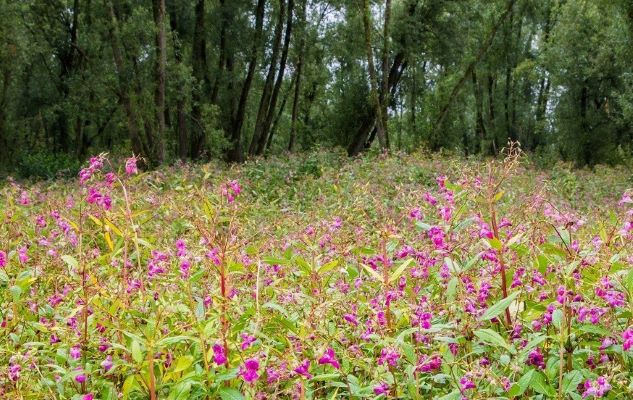 "One of the main advantages is that once the biocontrol agent has become established, you don't need to keep releasing more agents and putting in more money and resources."

Dr Sonal Varia, Project Scientist, CABI
Himalayan balsam, originally introduced by the Victorians as an ornamental plant, is a major problem in the UK, Europe, and North America, spreading rapidly and out competing native species. With its bright pink flowers and fairly common appearance, when Himalayan balsam blossoms it can grow up to two metres tall with rough, reddish stems and shiny oval-shaped leaves. As attractive as this sounds, this plant, frequently found along waterways or damp areas, is highly invasive and causes a variety of negative effects.
In this episode, we hear from CABI scientists Dr Sonal Varia and Kate Pollard on why this invasive plant is such a prolific invasive species, and how some of the biocontrol methods, such as rust fungus from the Himalayas, are currently being researched in CABI's Egham laboratory, and how they are being used in the field.
Episode 4: Yellow and Dalmatian toadflax – out now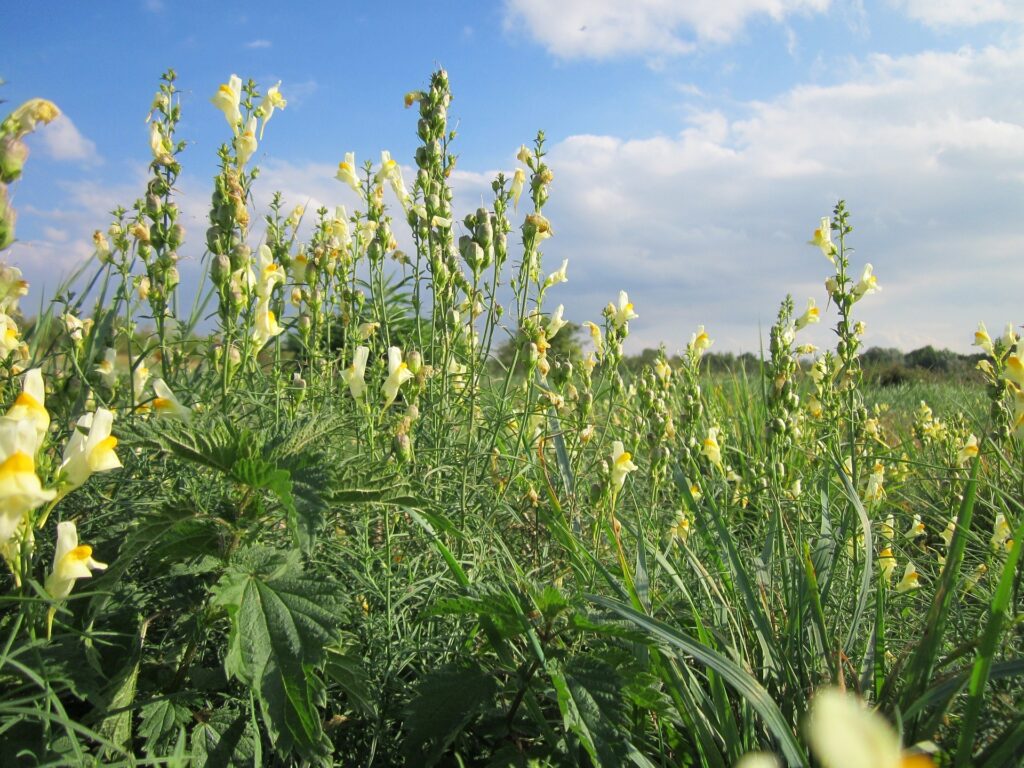 "The idea is not to eradicate these invasive plants but to reduce the vigour, reduce their spread, to give the native plants a chance to compete against them."

Dr Hariet Hinz, Global Director, Invasive Species
Native to Europe, yellow toadflax and Dalmatian toadflax can typically be found on roadsides, grasslands and in crop fields. Like many other weeds, toadflaxes have been introduced to North America as decorative plants but they are now having adverse effects. Whilst these weeds may look pretty and provide decorative appeal, they soon escape cultivation and can cause some serious problems.
CABI experts Dr Hariet Hinz and Dr Ivo Tosevski discuss the biocontrol options they are researching to control this noxious weed and in particular, how the use of snout beetles can considerably reduce the vigour of these invasive plants.
Listen to the podcast series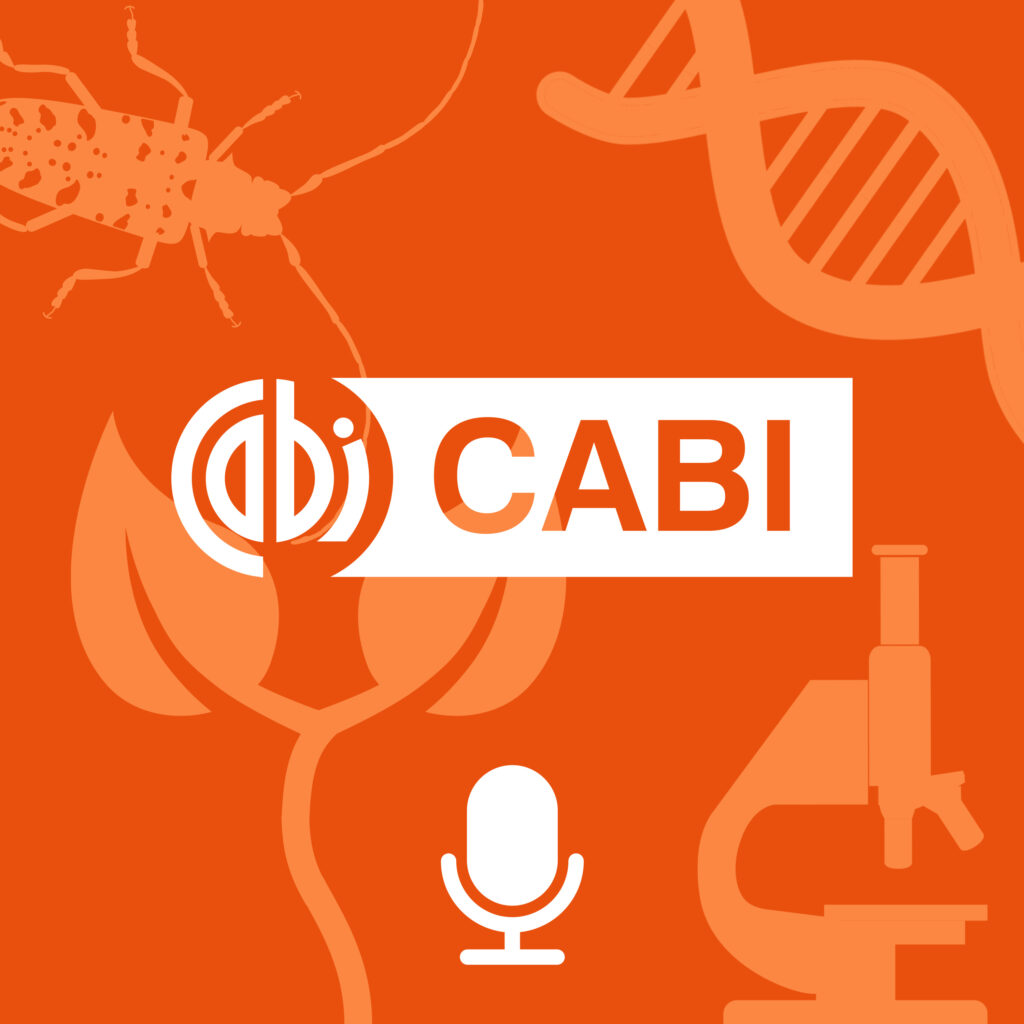 You can listen to the CABI podcast invasive species mini-series via the link below. It is also available on most streaming services – just search CABI podcast invasive species.
Further reading
Read more about CABI's work on Invasive species
CABI-linked projects
Desert locusts:
Drones for desert locust control in East Africa
BioSpace: Using space-enabled remote sensing for long term sustainable growth of biopesticide use
Himalayan Balsam:
Biological control of Himalayan balsam
Toadflaxes:
Related News & Blogs
A new publication led by CABI has highlighted institutional and policy bottlenecks to using Integrated Pest Management (IPM) to fight a range of potentially devastating crop pests in Africa. In the paper – published in the journal Current Opinion in In…
1 August 2022