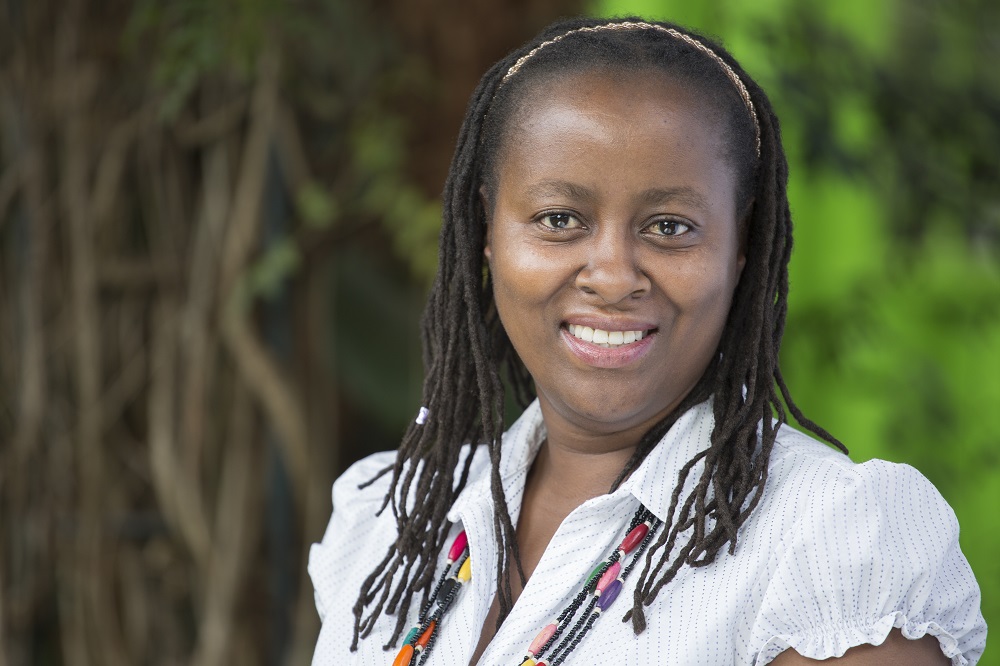 As part of UN International Day of Women and Girls in Science, we turn the focus on CABI's own female scientists to highlight the invaluable work they contribute towards our mission of helping smallholder farmers grow more and lose less to crop pests and diseases. Here we find out more about Dr Monica Kansiime – a Scientist-Agricultural Economist – who based at our regional centre for Africa in Nairobi.
She most recently was lead author on new research which highlighted the impact of COVID-19 on food security in Kenya and Uganda and attended the Power on Your Plate: All-Africa Summit on Diversifying Food Systems with African Traditional Vegetables to Increase Health, Nutrition and Wealth where she gave a presentation on the importance of quality seed.
What motivated you to work in science and development?
Although agriculture would not come top on any young person's career path, studying agriculture at university showed me that the world faces a 'hidden injustice' – the inequitable distribution of food around the globe. I believe that the unequal distribution of food in rich and poor countries is not merely a consequence of geography, with rich countries having more fertile lands. Socio-economic factors and inequalities in access to land resources, production inputs, technical knowledge, and markets (including international markets) play a key role. I, therefore, resolved to contribute in my small way to developing solutions and engagements that could help in part to resolve this injustice. My work has been focused around understanding these limiting factors particularly those affecting smallholder farmers, men and women and bringing them to the fore for consideration by policy and practice. Addressing limiting factors in agriculture would enable production and access to quality food by the populace.
Which female scientist inspires you and why?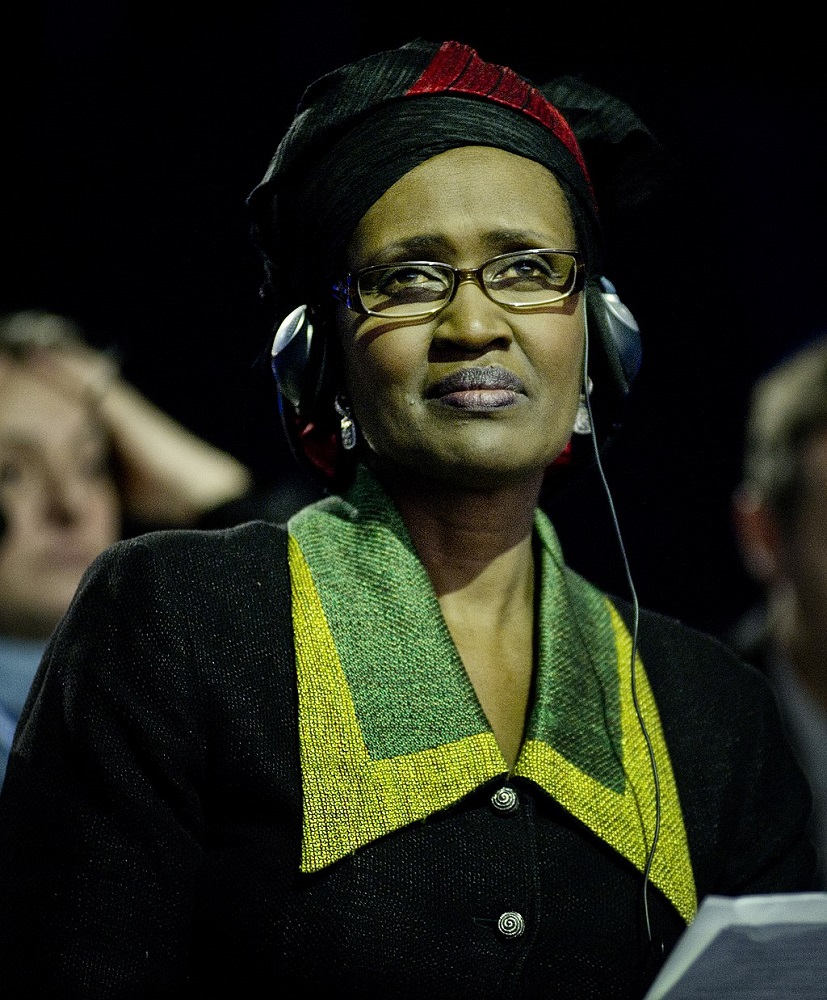 Engineer Winifred Byanyima has always been my inspiration. She is a Ugandan aeronautical engineer, politician, and diplomat, and currently the Executive Director of UNAIDS. At a young age, I interacted with her and her words were of encouragement. In her world, girls and women can do things, and do them even better than the world expects. Other women Scientists who inspire my world are; Dr Nkosozana Dlamini-Zuma (South Africa), the late Prof Wangari Maathai (Kenya), and Dr Ameenah Firdaus Gurib-Fakim (Mauritius) among others. What is strikingly common about these ladies is the combination of science and politics. World problems can only be solved if there is political will. Science alone is not enough. Maybe one day I will also be a politician.
What has been your biggest scientific achievement?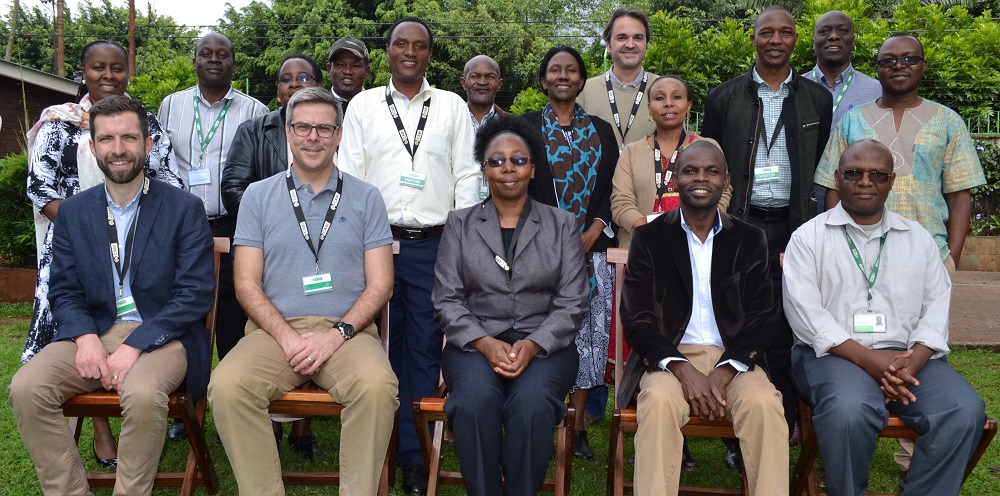 As a woman, wife, mother, and scientist, it's never easy to balance all these tasks. As such, any achievement, however small, took my efforts to reach it and I celebrate all of them. Notable, however, I was able to complete my PhD within accepted time limits for my enrolling university, started an international career in agricultural research, made significant contributions to paper publications (including reviewing papers for journals), and currently I am an Associate Editor for two reputable journals.
What barriers have you faced as a woman scientist in your work and how have you overcome them?
As mentioned above, balancing all the things a woman has to do is never easy. The social support of my family, friends, colleagues is a significant contributor to my ability to move forward. Above all, God's graces are unending. I am a believer and I hope the readers can also accept this point of view.
What does the future hold for you and other women working in science and development?
Opportunities exist for women in science, and increasingly we see new avenues encouraging women's participation. I find challenges, however, with the expectations of some of these 'opportunities' especially funding for study and research. While their expectations are justified from their point of view, there will be the need to make adjustments to their policies in order to encourage more women to join and sustain their contributions in science. For example, a number of fellowship programs require studying abroad with limited or no family support. This cannot be lucrative for women who have family responsibilities.
What advice would you give to girls and women thinking of pursuing a career in science?
This would be difficult as I believe different people have different potentials. But if truly their passion is science, I would advise that being a girl or woman should not limit one's thinking, potential and pursuance of their dreams. Borrowing the words of Mr Eliud Kipchoge, the Ineos 1:59 Challenge (2019) Laureate, "No one is Limited."
Additional information
Find out more about Dr Kansiime's work in the following projects:
'Promoting good seed in East Africa'
'Addressing scale insect threats in Kenya'
'Ecological intensification of smallholder farmers in Kenya'
‪Monica K. Kansiime PhD – ‪Google Scholar
Related News & Blogs
A new CABI study brief has been published which delves into important aspects regarding the effectiveness of farmer groups in advocating for and adopting safe food production standards using experiences from Ghana and Kenya. The study brief, written by…
30 November 2023