After a further series of stark warnings about climate change from prominent scientists, and the experience of clear 'runaway' climate change impacts culminating in the Siberian heatwave this summer, the need to act on climate change has never been more urgent.
Relying on technology
The world faces the dual task of rapidly and radically reducing greenhouse gas (GHG) emissions (mitigation), as well as supporting those parts of the world that will face serious risks from climate change impacts, even under the most optimistic scenarios (adaptation). As in most areas of our life, people have seen innovative technologies as the solution to climate mitigation and adaptation – either through more efficient and low-carbon energy production, or 'cloud seeding' using silver iodide in drought-affected areas.
But such high technology is rarely the silver bullet it is hoped to be. And some areas of technology development – such as carbon capture and storage (CCS) – are accused of trying to enable the world to continue on a 'business as usual' path, rather than shift towards deep decarbonisation.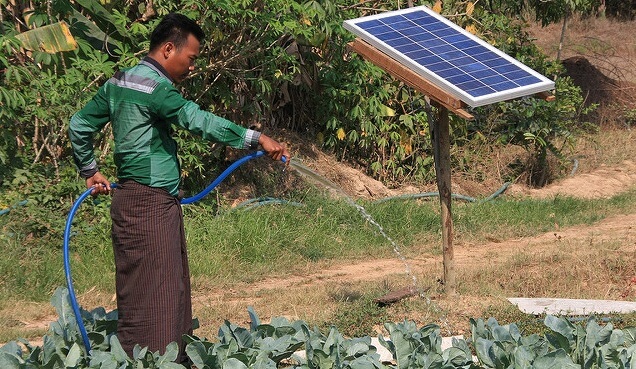 Turning to nature
But what if nature already holds the power to minimise the impacts of climate change?
Nature-based solutions are being championed by the UK Government as a critical strategy during its presidency of the COP26 climate change negotiations, now due to be held in November 2021. Research indicates that Nature-Based Solutions such as rewilding and grassland restoration can provide over one-third of the cost-effective climate mitigation needed between now and 2030; while also being transformative for communities facing the impacts of climate change, such as biodykes to cope with climate-driven flooding.
Nature-based solutions include ecosystem conservation, management and restoration interventions that address a wide array of challenges, while also benefiting biodiversity and human well-being. Understanding the web of interactions between different elements, and how climate change impacts them, is crucial to take effective and lasting action. Working with communities to both mitigate and adapt to climate change necessitates the integration of local knowledge of how ecosystems operate, and the social factors which determine certain actions and activities, with scientific modelling of impacts and risks.
Nature-based innovation
At CABI, scientists and technical staff are supporting communities and governments around the world to innovate and optimise natural processes to tackle issues in agriculture. Community management of landscapes, combined with innovations in biological control products and research into natural enemies has empowered farmers and rural communities to tackle invasive plant species and destructive pests.
In East Africa and in Pakistan, CABI scientists are supporting farming communities to tackle invasive weeds such as prosopis and parthenium. These aggressive plants are able to rapidly take over farmland, out-competing crops for water and nutrients. In climate-stressed areas experiencing drought and degrading soils, these invasive weeds can be devastating for food-insecure farmers. By using biological control methods, improving land management practices, and identifying organisms which can safely attack the plants without harming others, CABI has helped farmers to manage the threat of these plants in climate-stressed conditions.
In East Asia, CABI have supported local agencies, farmers and land owners to restore severely degraded grasslands. A combination of over-grazing of livestock with more intense rains driven by climate change have led to important grasslands in the Tibetan plateau to waste away, threatening the livelihoods of pastoral communities. CABI carried out experiments to test the idea that by manipulating plant diversity, you can rapidly enhance the way the degraded soils function and are resilient. Grasslands are also able to store vast quantities of carbon, acting as a crucial carbon 'sink' to mitigate climate change. Research suggests they may also store carbon in a more reliable and stable way than forests.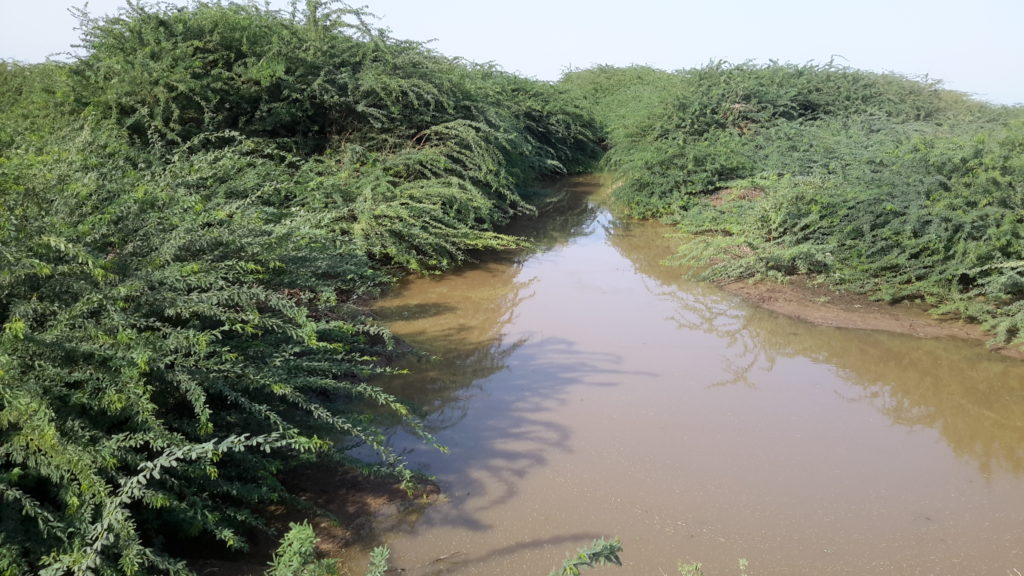 Technology enhancing nature-based solutions
The technology vs nature debate need not be a binary one. In Colombia, the coffee berry borer pest has affected up to 75% of coffee crops. This, combined with rising temperatures driven by climate change which makes growing conditions unsuitable, is forcing farmers to expand their plots to higher altitudes to cope with losses, in turn leading to deforestation on the hillsides.
CABI scientists are supporting smallholder coffee farmers to tackle the coffee berry borer pest using a fungus as a biopesticide. Technology is enhancing the effectiveness of the biopesticide by modelling climate trends and weather patterns, using a combination of on-farm remote-sensing instruments, and satellite earth observation data. This information is used to identify when farmers should apply the biopesticide for maximum effect. By reducing losses, the project can prevent increased deforestation and conserve natural habitats.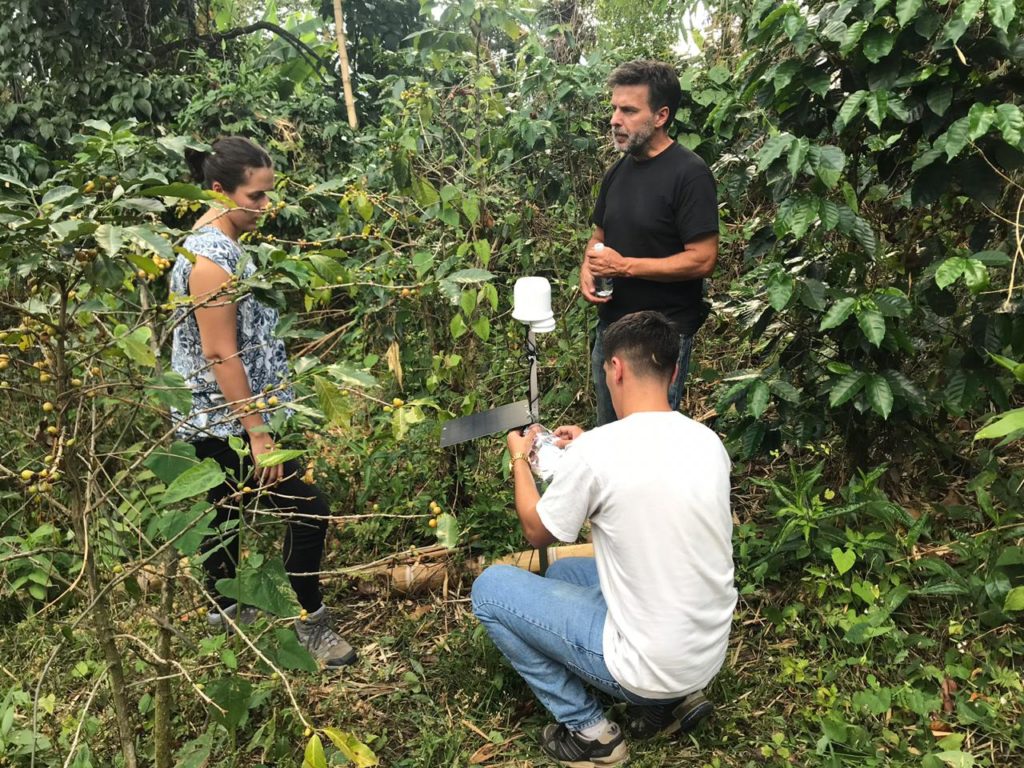 Prioritising nature
As governments prepare their second Nationally Determined Contributions (NDCs) on climate action ahead of COP26, and undertake planning processes to devise their climate National Adaptation Plans (NAPs), the role of nature-based solutions should be prioritised. Working with, rather than against, nature is the most effective means of addressing the climate crisis. The Climate and Development Knowledge Network, in partnership with the WWF, have developed a 7-point plan for integrating nature-based solutions into these plans, which the IUCN estimate could yield up to $170 billion in benefits.
So as humanity grapples with the dual challenges of climate mitigation and adaptation, prioritising nature may be the most effective strategy of all.
Related News & Blogs
Srijita Dasgupta, CABI Climate Change Expert, Asia, talks about this important pre-COP28 event, including key discussions relevant to the global agriculture and land use sectors that will shape the agenda for COP28. The United Nations Bonn Climate Chan…
8 August 2023