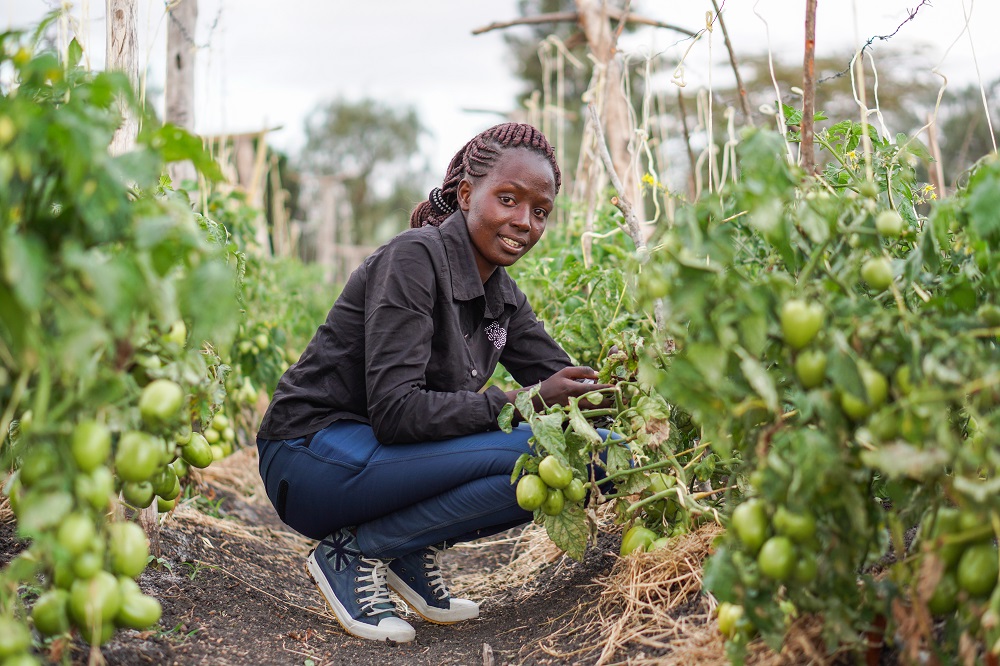 Key stakeholders of the Global Burden of Crop Loss (GBCL) have said that the initiative would help direct future agricultural policy and practice, as it looks to bridge the gaps in data on crop losses that impact upon global food security.
According to estimates compiled by the Food and Agriculture Organization (FAO), we need to significantly increase food production to keep pace with a growing population and changing diets. However, this will have to be achieved without increasing the environmental impact of agriculture, and against the backdrop of a range of biotic and abiotic impacts on crop yields – around 40% of which are lost to pests alone.
CABI conducted interviews with donors/foundations, plant protection agencies, Ministries of Agriculture, research organizations, non-governmental organizations (NGOs), intergovernmental organizations (IGOs) and private sector companies – many of whom said the GBCL would be highly valuable to their work and should focus on generating data and insights that are actionable at the local level and on high-value crops.
The stakeholders agreed that the GBCL initiative also needs to provide free and open access to data – which is not currently available – to support investment decision-making and policy and practice that prioritises plant health issues and their mitigation. This includes information on key pests such as the fall armyworm and desert locust.
It was also suggested that the GBCL might be used as a planning tool – looking at top plant health threats over the next 10-15 years and supporting research and response plans based upon this evidence.
Those who informed the research included representatives from the Bill & Melinda Gates Foundation (BMGF), the United States Agency for International Development (USAID), the UK Foreign, Commonwealth & Development Office (FCDO), the North American Plant Protection Organization (NAPPO), the Ministry of Food & Agriculture (MFOA) Ghana, the University of Florida, the FAO and Bayer Crop Science.
In 2019, CABI received a USD $200,000 grant from the Grand Challenges programme – an initiative of the Bill & Melinda Gates Foundation (BMGF) – to begin an ambitious undertaking to capture and measure the global impacts of crop losses with the ultimate aim of improving global food security.
Modelled after the Global Burden of Disease for human health, the GBCL is a step change that addresses an urgent need for authoritative evidence on the burden and drivers of major plant health problems.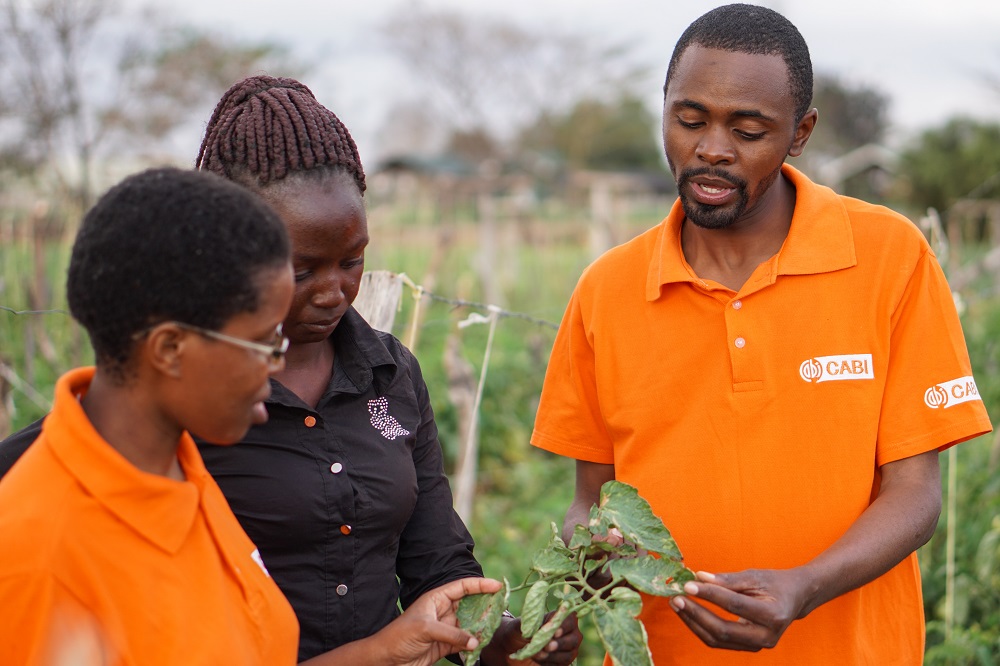 Meanwhile, PlantwisePlus has been launched to help support low and lower-middle income countries to predict, prepare themselves for and prevent plant health threats in a changing climate reducing crop losses and empowering farmers to increase income, food security and food safety by producing more and higher quality food.
It builds upon CABI's Plantwise and Action on Invasives programmes, which have already helped millions of farmers in over 30 countries diagnose and treat pest threats and reduce crop losses by strengthening national plant health systems.
PlantwisePlus will draw upon a range of existing CABI open access products and projects. These include the CABI BioProtection Portal – a free tool to enhance the awareness and uptake of biocontrol and biopesticide products by growers and advisors – and the Plantwise Knowledge Bank and factsheet app.
Cambria Finegold, Global Director, Digital Development, CABI, said "If we are not measuring crop loss well, then you don't know if the extraordinary USD $25.8 bn spent annually on agricultural research and development is working, or if we are spending it in the right ways.
"It is important to involve all relevant stakeholders in the development of the GBCL, and feedback from the interviews has revealed a shared sense that there is a need to fill these data gaps in order to ensure food security as the global population grows.
"The insights gained are helpful in identifying where the initiative should focus in terms of priority crops and countries as well as how the data will be used by different stakeholders to improve agricultural productivity."
Additional information
Main image: Since its first arrival on the African continent in 2008, the tomato leafminer, (Tuta (Phthorimaea) absoluta), remains the most important biotic constraint to tomato production in North and sub-Saharan Africa. The GBCL aims to help better understand the economic cost of this pest and other pests on major crops impacting upon food security around the world (Credit: CABI).
The Global Burden of Crop Loss initiative is currently founding the research collaboration network to work with partners to develop a full methodological protocol leading to a proof-of-concept set of estimates on maize losses. From there the protocol will be fine-tuned before expanding the scope and scale of the estimates to cover more of the world's most important crops.
To find out more visit www.croploss.org and/or contact Cambria Finegold c.finegold@cabi.org
Related News & Blogs
Up to 40% of the world's crops are currently lost to pests. There is an urgent need for evidence to help prioritise research into minimising these losses, writes Gaby Oliver, Project Assistant on the Global Burden of Crop Loss project. Indeed, the requ…
10 May 2023