On International Women's Day, meet Sylvia Misengo Tembo, one of the women who completed CABI's Masters of Advanced Science in Integrated Crop Management
International Women's Day is celebrated on 8 March each year. It's a global day when we look at the cultural, economic, political and social achievements of women.
This year, we caught up with Sylvia Misengo Tembo from Zambia, one of the 12 students from the class of 2019 Masters of Advanced Science (MAS) in Integrated Crop Management (ICM) – an agricultural course led by ICM experts from CABI and University of Neuchâtel in Switzerland.
We asked Sylvia about her experiences on the course, her role as a Principal Technical Research Assistant at the Zambia Agriculture Research Institute (ZARI), and what it means to be a woman working in science.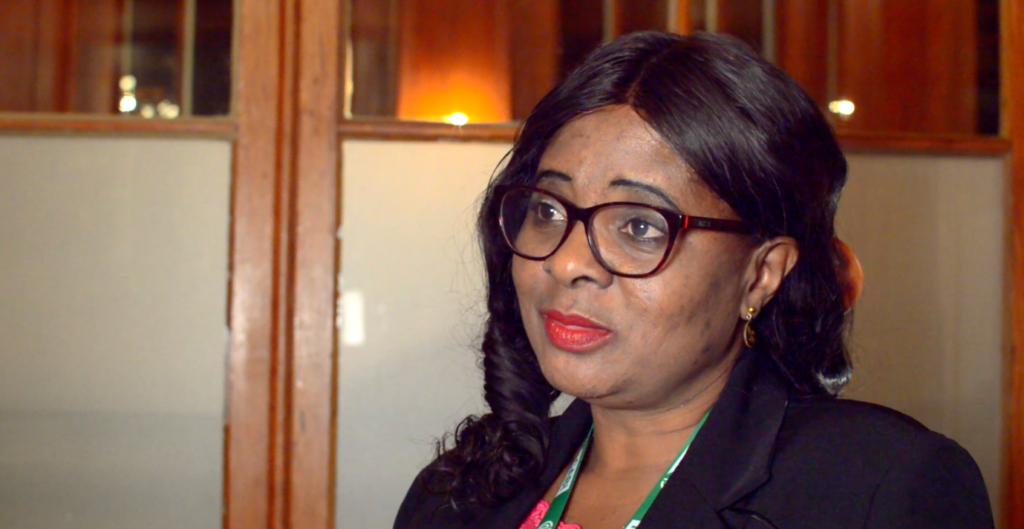 As a woman working in science, what do you love about science and, in particular, agricultural science?
I love science because it allows me explore my dreams. Agricultural science is about finding solutions for farmers, helping them reduce diseases in their fields and increase their yields so that they lose less and gain more.
How does science help you in your career?
Science helps me to help other people. I've shared the information I gained from the MAS in ICM course with my colleagues at ZARI and they're applying this information on crop pests. And my thesis on the tomato leaf pest, Tuta absoluta opened my eyes as to how I can help train plant doctors on other invasive pests.
It also helps me to help myself. In Africa, specifically Zambia, our staple food is maize. Instead of buying it, I grow my own. I've got fields of maize. The science I've learnt helps me to reduce my losses and cut some costs. Sometimes, I grow this crop as green maize to sell it, but most of the time I grow it for myself and my family to eat it in the form of nsima – a thick porridge accompanied with a delicious relish like chicken and vegetables.
Who were your role models growing up – the people who influenced your decision to go into agricultural science?
In my family, my role models were my father and also my mother. My parents were hard working and you could see the results they achieved in agriculture. They inspired me. They could grow rice that would last for months without being depleted and I'd think, 'Wow, why don't I do this too?'
This is where I found my passion to grow food and to prevent insect pests, especially my passion to rear beneficial 'natural enemies' to control insect pests that attack our food – we call this biological control. You rear beneficial insects and you see them grow and you go to release them in the target fields so that they attack the insect pests as predators or larvae or egg parasitoids and ultimately reduce them to manageable levels. And when I first saw this I thought, 'This is interesting. Why don't I try it?'
Do you think there are still barriers to women getting into science and, if yes, how could they overcome them?
The hurdles are there and they'll still be there, but when one loves to do something – man or woman – I think you can rise above the hurdles. You read, you want to find out more, you want to explore, because there are no limitations. You want to find the answers and results. Science is so wide and diverse.
What can organisations do to help girls and young women get into science?
Organisations could help girls and young women to get into science by going to secondary schools and reaching them when they're about to complete their secondary education. They could interview them and explain to those who have interests and passions in science all of the possibilities ahead of them. They could even direct them – if you want to study this, then you need to do that and do this. A lot of girls and women like science but need to know where to start their career from, therefore, organisations need to act as drivers and show interest in sponsoring them into tertiary education.
What would you say to any girls and young women interested in getting into science – what would you say to encourage them into science?
Science is practical as well as theoretical. It's hands on. You use your hands and you see the results. That's why I like it. When I talk to girls and young women, I explain science as a hands-on experience. So, to any girls and women who are talented and have passion, I encourage them to look and find solutions to the problems we have in life, because when you look around, you realise that it's science that solves problems.
*Tuta absoluta is an invasive species not native to Zambia, which destroys tomato crops.
Useful links
Masters of Advanced Studies in Integrated Crop Management
International Women's Day 2020 at CABI
Related News & Blogs
Women are often left in the shadows when it comes to addressing the climate crisis, even though they are at the forefront and can offer unique insights. The climate crisis does not affect everyone equally. Women and girls are more likely to experience…
13 October 2023