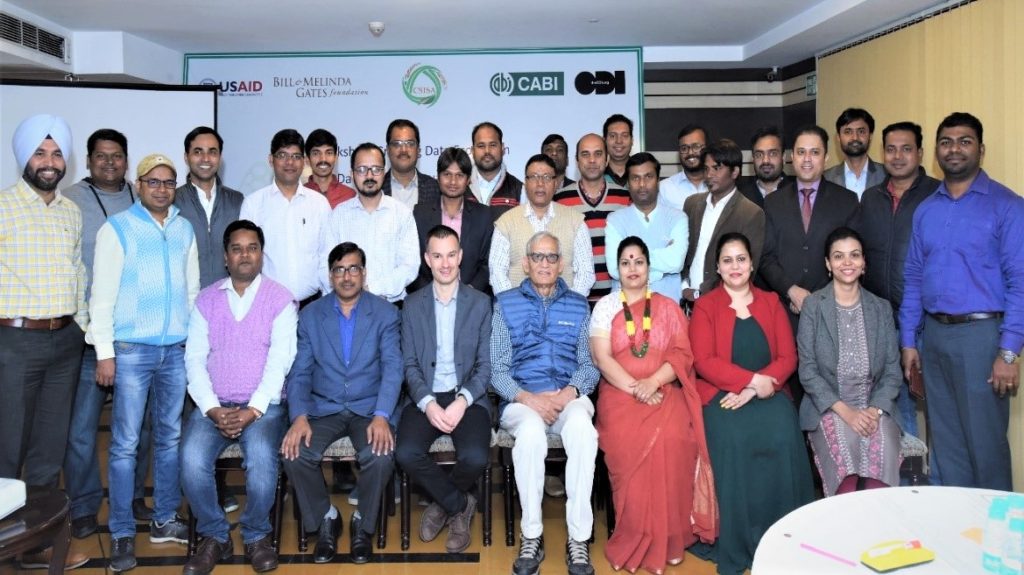 CABI has been funded a two-year US$1.49 million project by the Gates Foundation to help increase food security in India and Ethiopia through better access to data on soil health, agronomy and fertilizers. This is being carried out with a focus to ensure that available data on agricultural development is based upon FAIR principles–Findable, Accessible, Interoperable and Reusable and can be monitored to assess the success of newly created data management systems.
A two-day training workshop was conducted by CABI along with the Open Data Institute (ODI) and Cereal Systems Initiative for South Asia (CSISA) on 'Creating healthy data ecosystems' in Patna with the aim to support stakeholders in the convergence platform to have better access to data and build an open and trustworthy data ecosystem in their respective workplaces.
The convergence platform represented a coalition of key stakeholders who are working together to unlock the potential of data to provide better services to farmers in Bihar. There was a total of 30 participants from Jeevika, Bihar Agriculture University (BAU), Dr Rajendra Prasad Central Agricultural University (DRPCAU), ICAR Research Complex for Eastern Region (ICAR RCER), Atari and KVK's. CABI South Asia was represented by Mr Arun Jadhav, Project Manager, Mobile (India). The interactive training was delivered by Dr David Tarrant from the ODI.
Dr R.K. Malik from CSISA addressed the audience and gave a brief of the training workshop. This was followed by the introductory session of all the stakeholders. During the first day of the workshop, participants were given the essence of the meaning of data supported by examples and case studies along with the main challenges and issues that prevents data sharing.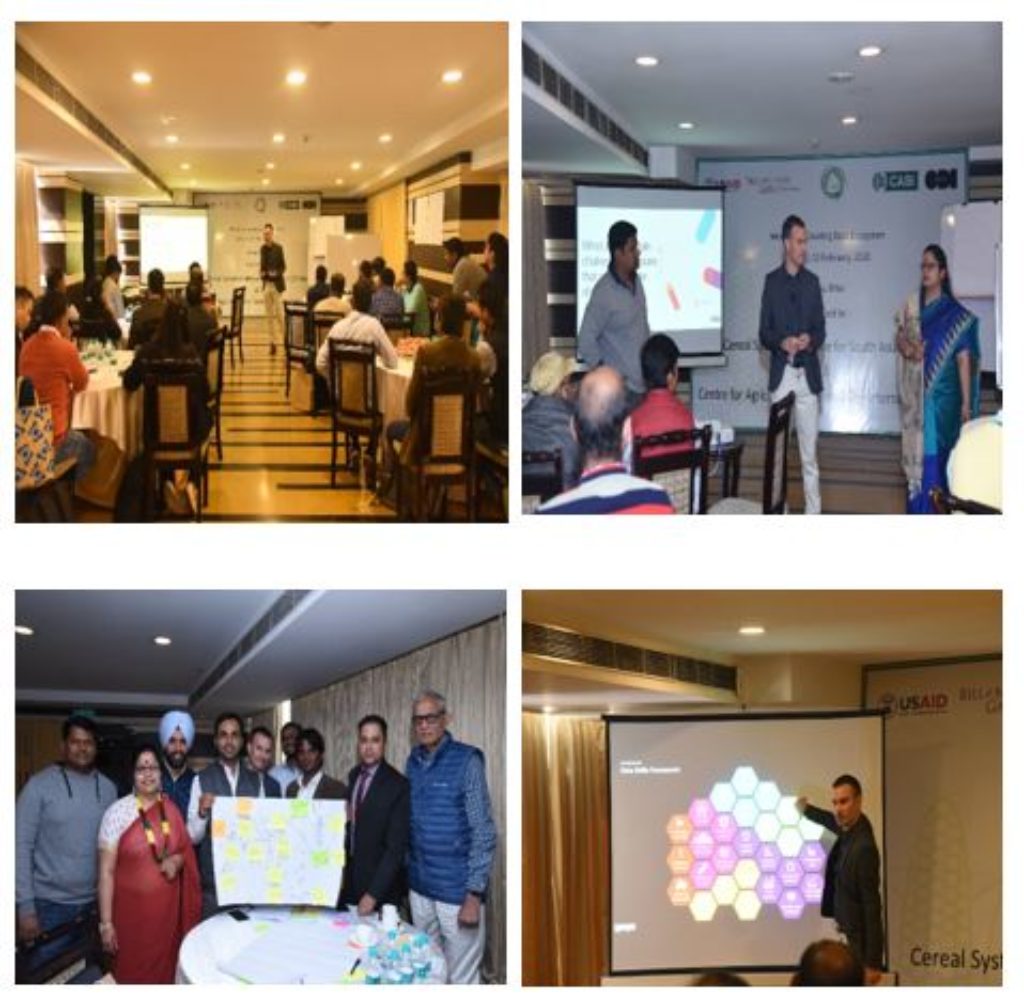 A brief presentation was given around Theory of Change followed by data hoarding and data fearing and how this can be overcome to achieve positive impact in Agriculture. The discussions were held on establishment of data sharing policies that are both legal and ethical. The topic of data skills framework created a lot of interest among participants and the concept of Data Translator was appreciated which is currently missing in most of the organizations.
During the second day of the workshop, participants were trained on the concept and importance of license in protecting the data sets. The concept of shared data and data sets was discussed followed by an exercise on the classification of current agriculture data sets under different data spectrum. ODIs data ecosystem mapping tool was introduced and a number of data ecosystem maps were created that can be used to identify data flow, value chains, gaps and opportunities in the agriculture sector.
The participants appreciated the training expressing how they never thought about data in such a way and understood the importance of data and its sharing. The interactive exercises followed by each concept were particularly appreciated. Stakeholders expressed interest in having further practical sessions around their own data sets and ways to improve the process around data sharing and licensing.

The Gates Foundation grant is partially an answer to the joint donor statement made by the Gates Foundation, DFID, and USAID at the CFS44 on the role that donor organizations play in good data management in agricultural programmes.

In 2018, CABI, the ODI and GODAN (Global Open Data for Agriculture & Nutrition), worked with the Gates Foundation to explore how to enhance data access and sharing within agriculture programmes in four regions, Andhra Pradesh and Odisha (in India), Ethiopia and Tanzania. This latest award focuses on Andhra Pradesh and Bihar regions of India and Ethiopia as a whole.
Find out more about CABI's expertise in Managing Knowledge including its experience of scientific research, publishing, knowledge management and communications putting know-how into the hands of the people who need it most.
Learn how CABI, through the Plantwise programme including the Plantwise Knowledge Bank, helps provide key information to extension workers and farmers to help the latter grow healthier and profitable crops and lose less to pests and diseases.
The very latest policy documents, technical reports and how-to-guides relating to promoting FAIR data can be found on the Gates Open Research platform.
Related News & Blogs
CABI has shared its expertise in data policy and practise at the International Conference on Open and FAIR Data Ecosystem Principles, Policies, and Platforms held in New Delhi, India from 11th – 13th September 2023. Arun Jadhav, Manager – Digital Devel…
21 September 2023