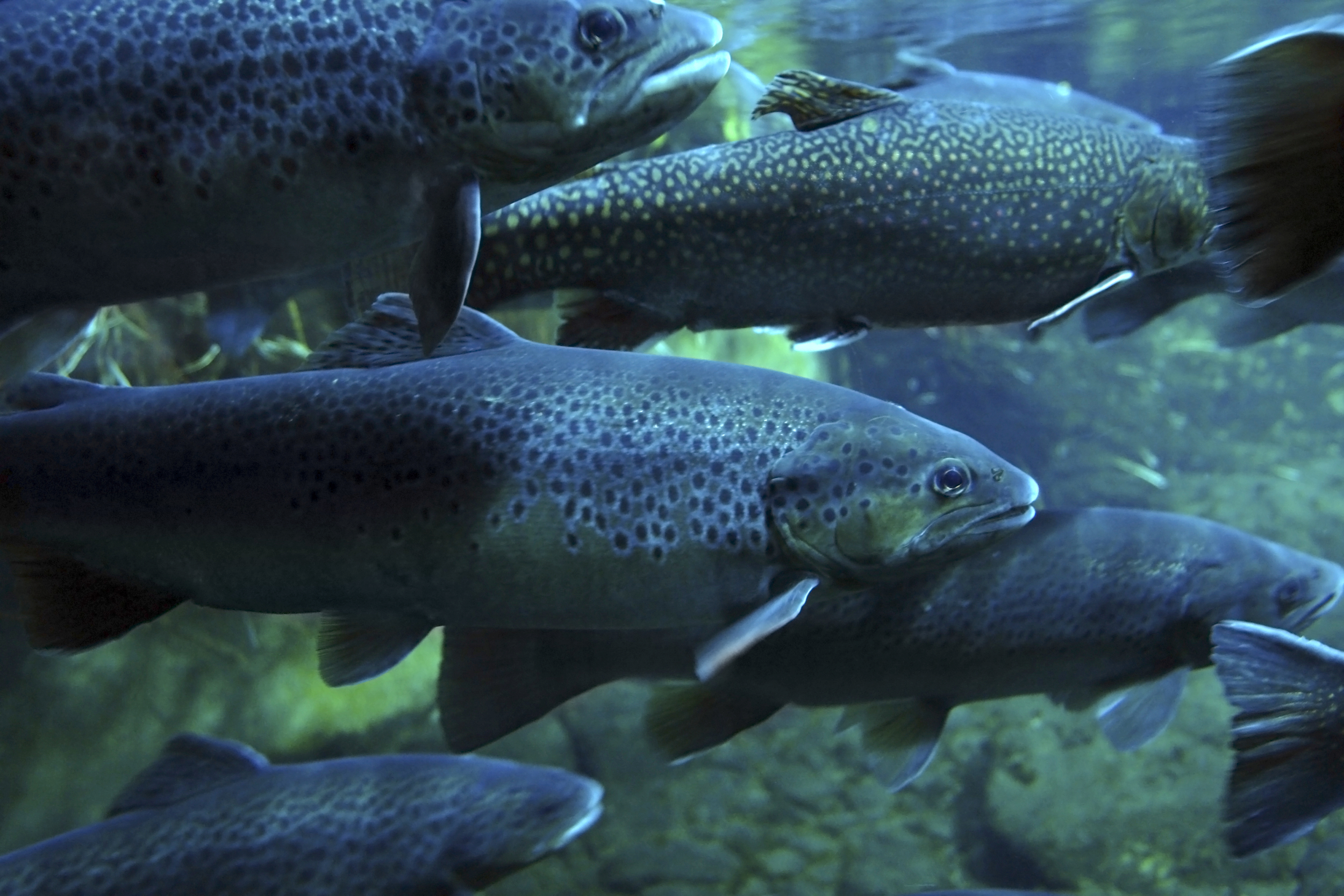 According to researchers from Dartmouth College, New Hampshire, rising sea surface temperatures may increase the ability of the fish to accumulate mercury in their tissue.  This could present a risk to the health of consumers of seafood due to the bioaccumulation of methylmercury and transfer between marine food webs.  The paper is published in the journal PLOS ONE.
The researchers studied Killifish (Fundulus heteroclitus), which lives mainly in fresh or brackish water and is found in many areas of the world.  Laboratory and field experiments were performed on methylmercury accumulation in the fish under different temperatures.  Salt pools within a coastal salt marsh were used for their natural temperature gradient, where the Killifish were fed on natural food sources including insects and worms.  In the lab-based experiments, temperatures were manipulated across a wider range, with Killifish exposed to mercury-enriched food.
In both experiment methods, researchers observed increases in mercury concentrations at elevated temperatures.  They also found that other variables such as salinity and the presence of mercury in sediment did not influence the rate of bioaccumulation.  The results also suggest that the increase in metabolic rate was a driving factor, as the fish would consume more, resulting in increased uptake of mercury. 
The elevated temperatures used were consistent with the predicted trends in climate warming, which the researchers claim indicates that warmer sea surface temperatures could result in greater bioaccumulation of methylmercury in fish which magnifies as it moves up the food web therefore increasing human exposure. 
According to the US Environmental Protection Agency, the health effects of methylmercury to humans can include impaired neurological development of foetuses, infants and children.  Methylmercury exposure in the womb can result from a mother's consumption of fish and shellfish that can adversely affect the development of the brain and central nervous system of the foetus.
The United Nations Environment Programme – UNEP (2013) recently published a global mercury assessment which found that East and Southeast Asia are responsible for 40% global anthropogenic mercury emissions, 75% of which originated from China.  This is a result of activities including artisanal and small scale coal mining as well as coal burning.  It also found that the upper 100 meters of the oceans contains twice the level of mercury than a century ago with deeper waters containing between 10-25% more mercury. As a result of this, the report states that "mercury concentrations in marine biota are likely to increase slowly for decades to centuries, even without an increase in atmospheric emissions".
The CABI internet resource 'Environmental Impact' contains a collection of publications on mercury and climate change, as shown in my search, linked here for the benefit of the subscribers to the database.  
Link to the report – Experimental and natural warming elevates mercury concentrations in estuarine fish.
Link to the UNEP report – Global Mercury Assessment 2013: Sources, Emissions, Releases and Environmental Transport.
Related articles
Related News & Blogs
Srijita Dasgupta, CABI Climate Change Expert, Asia, talks about this important pre-COP28 event, including key discussions relevant to the global agriculture and land use sectors that will shape the agenda for COP28. The United Nations Bonn Climate Chan…
8 August 2023