Guest
blogger, Henry Ko, health services researcher with SingHealth,
Singapore, provides a personal commentary on issues raised by Mark
Bitterman's book  on salt: "Salted: A manifesto on the world's most
essential
mineral, with recipes".
 As a
healthcare researcher with both professional and recreational interests in
food, nutrition, and cooking, I was drawn to a book I casually found whilst
scanning a bookstore shelf in the cooking section called "Salted: A manifesto
on the world's most essential mineral, with recipes". The writer is 'selmelier', Mark Bitterman.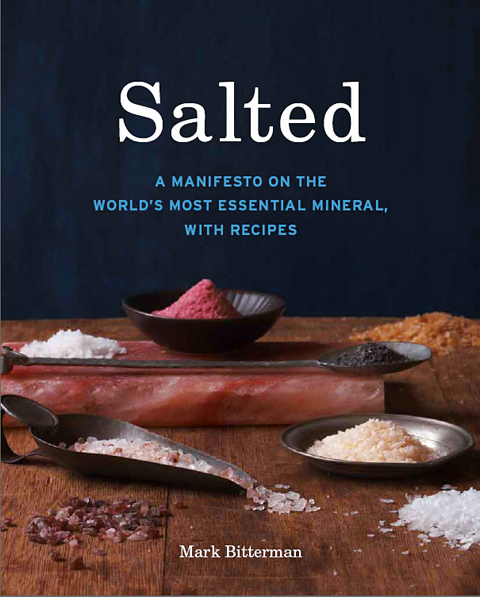 Image: Mark Bitterman

For a book in
the cookbook section, I found it highly enlightening and detailed, almost like
a scientific textbook on salt. Make no mistake, this is not a regular cookbook.
It is a book with three sections that (1) highlights human's history with salt,
especially the production of salt and culinary traditions of using salt, (2)
has a section on identifying all the many different types and features of
artisanal salts, and finally (3) a section with recipes for cooking and using
salt for food (e.g. seasoning, curing).

What I learnt
about the salt industry really opened my eyes. Some of the
points highlighted in the book and by skeptics of the salt industry in the
public, match – that there appears to be an agenda by big industry to sell iodised salt.
Editor's note:
You can read the full article  by Henry Ko in the March issue of Global Health Knowledge Base, along with the latest research on
iodine deficiency and salt iodisation.
Also relevant to the debate is "Salt, could it be implicated in autoimmunity?"(CABI's Nutrition and Food Sciences),
reporting on two animal studies in Nature two weeks ago.
Related articles 
Related News & Blogs
CABI's digital data expertise has been showcased through a project in Punjab, Pakistan, and will help smallholders in the fight against crop pests. The project is called: 'Strengthening food security post COVID-19 and locust attacks,' and will he…
30 August 2023