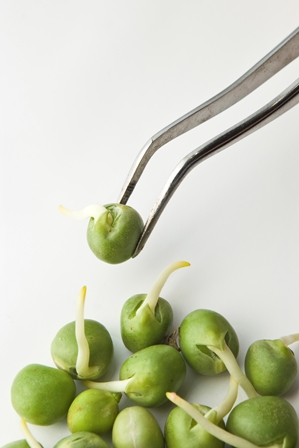 Choose your sprouts carefully

Apparently its now thought that fenugreek seeds sourced in Egypt were the cause of the recent outbreaks in Germany and France. I suggest you read today's Update on E.coli O104 outbreaks from EFSA and draw your own conclusions.
The update tells us that the particular batch of fenugreek seeds has been withdrawn from sale and a temporary ban placed on importing fenugreek and certain seeds, beans and sprouts from Egypt. In the case of the seeds, its only if these are to be sprouted. Ground spices are unaffected.
And I quote, "evidence linking the two outbreaks to the implicated batch of fenugreek seeds is not definitive and investigations are continuing in all European countries".
Related News & Blogs
Farming edible insects to provide protein for people and in animal feed is seen as a way to meet food demands of the world's population in 2050. Dr Sarah Beynon, an entomologist, was a guest on BBC radio 4 programme Midweek[18th November 2015] & fellow guests were invited to try cricket flour cookies and mealworm burgers. She is on a mission to both educate the UK public on the importance of insects (including wasps and spiders) and to provide sustainable food by farming tropical insects. CABI's role in ProteINSECT, the EU project trialling insect protein in animal feed, is highlighted.
2 December 2015