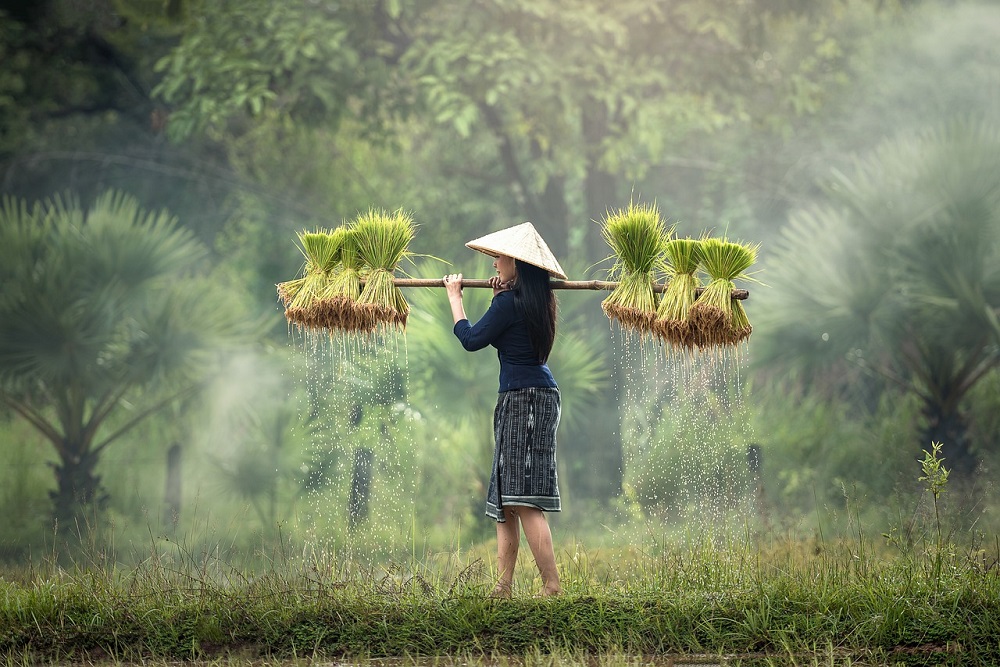 Srijita Dasgupta, CABI Climate Change Expert, Asia, talks about this important pre-COP28 event, including key discussions relevant to the global agriculture and land use sectors that will shape the agenda for COP28.
The United Nations Bonn Climate Change Conference 2023 took place in June. After two weeks of intense discussions and negotiations, it laid the foundation for topics likely to be discussed at the Conference of Parties 28 (COP28) in December in Dubai.
The event also provided an opportunity for all COP signatories to review progress on climate action and set an agenda to ensure robust outcomes at the COP28 events. This will support the achievement of targets set out by countries in the Nationally Determined Contributions (NDCs) under the COP21 Paris Agreement. NDCs are country-specific climate action plans that outline country commitments and strategies to reduce their greenhouse gas emissions.
The recent IPCC sixth assessment reports have delivered strong and clear science-backed messages that the climate crisis is real and governments are running out of time to act. This sixth assessment is a series of reports that reviews scientific, technical and socio-economic information concerning the impact of climate change.
Developing countries in Africa and Asia will be at the forefront of any impact. With every fractional degree of increased global warming, more frequent and intense extreme weather events can be expected. And they could bring about devastating impacts. Overshooting the 1.5 C temperature target will potentially lead to severe and irreversible environmental damage.
In relation to agriculture, climate change will have impacts on crop productivity, water availability, soil health, pests and diseases, and livestock. It will impact millions of vulnerable communities living in 'climate hotspot' locations. And it will affect smallholders' incomes, livelihoods, and food and nutrition security.
Key priorities ahead of COP28 include food systems' stocktaking
After several rounds of discussions on pertinent technical themes, several priority areas emerged in Bonn. The Global Stocktake, which is to conclude at COP28 this year, was a top priority. This stocktake is a crucial component of the Paris Agreement.
It enables governments to review all countries' collective contributions towards achieving their climate commitments on reducing greenhouse gas emissions every five years. This is the first ever stocktake to take place following the Paris Agreement of 2015. Results will be released in Dubai in December 2023.
Contributing to this process will also be the outcomes of the UN Food Systems Summit Stocktaking Moment 2023, which took place in July 2023 in Rome, Italy. The objective of this event was to review the progress, and identify gaps and opportunities, to transform our current agrifood systems into more low emission and climate resilient systems.
Agriculture is high on the agenda of the COP28 Presidency
On the topic of climate change adaptation, discussions focused on the Sharm El Sheikh Adaptation Agenda, the Nairobi Work Programme and the National Adaptation Plans. Almost all signatories of the Paris Agreement underscored the importance of adaptation to build resilience to the changing climate.
The establishment of the landmark Sharm El Sheikh joint work on the implementation of climate action on agriculture and food security at COP27 sent a clear message to the global community about the importance of safeguarding the agriculture and land use sectors from potentially adverse impacts of a warming climate.
In alignment with the global stocktake and the food systems stocktake, the focus will mainly be on how to leverage past and existing initiatives to accelerate systemic transformations. This would deliver tangible actions for the agriculture and land use sectors. The framework and its critical elements will be further refined and discussed at the upcoming COP.
The Bonn Climate Change Conference demonstrates that the agriculture and land use sector is getting more visibility at COP events. Countries and organizations like CABI have the opportunity to meaningfully explore working together on these issues.
This is important for achieving national climate and development goals as well as driving transformations in agri-food systems. The ultimate aim is to support smallholders in building resilience to climatic changes.
What does this mean for agriculture in developing countries?
CABI's Medium-Term Strategy 2023-2025 sets out ambitious targets to help solve some of the biggest challenges facing humanity – hunger, poverty, gender, inequality, climate change and biodiversity loss. CABI's expertise in nature-based solutions, plant health, climate-smart agriculture, climate-smart pest management and invasive species management can play a vital role.
Through its wide portfolio of research-based and practical programmes, CABI can help countries achieve their climate goals. Several CABI initiatives are intended to help mitigate the impacts of climate change on the spread of pests. They include, for example, PRISE – the Pest Risk Information Service. This initiative uses satellite data and models to provide early warnings for agricultural pests.
Knowledge resources, such as the CABI BioProtection Portal can also help. The portal is the largest global database of biological – or natural – plant protection products. It helps growers avoid the use of chemical pest products. And this helps to protect the environment and farmer and consumer health.
Placing smallholder farmers at the heart of interventions, through programmes such as PlantwisePlus, can be an effective way of countries putting science into policy and practice, and thereby helping to achieve global goals on climate adaptation and mitigation.
CABI had a strong footprint at COP27. Its commitment to help smallholder farmers to tackle the impacts of the changing climate was highlighted by colleagues who attended the event. CABI aims to build upon existing momentum and support countries in achieving their climate and development goals and strengthen low-emission and resilient agri-food systems.
Additional information
Main image: (Credit: Pixabay).
For more information see: CABI's commitment to climate change adaptation highlighted at COP27 and COP27: helping farmers adapt to climate change.
Related News & Blogs
Following Earth Day on 22 April, CABI's Executive Director, Global Operations, Dr Ulrich Kuhlmann, looks at two fundamental ways in which smallholders can be empowered to build resilience to climate change – access to better evidence-based agricultural…
24 April 2023