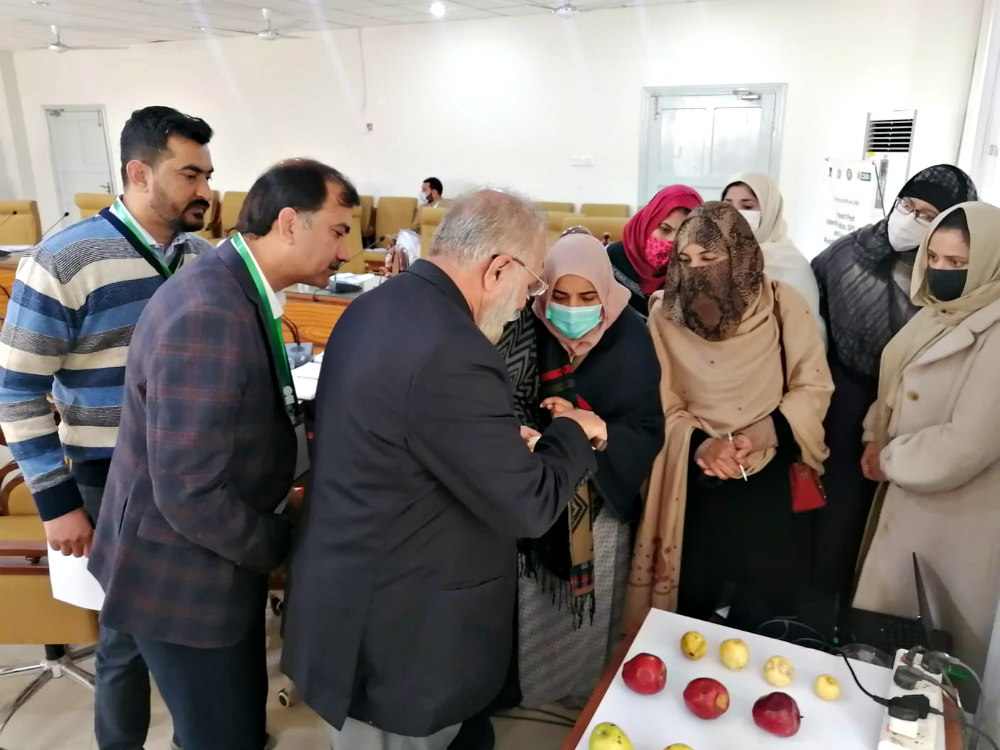 Pakistan, according to a report published by the Asian Development Bank (ADB) and World Bank, is one of the world's countries most at risk from the impacts of climate change with temperatures potentially rising considerably above the global average.
Indeed, it is feared that Pakistan could see rises of between 1.3 degrees and 4.9 degrees Celsius by the 2090s – over the 1986-2005 baseline – thereby amplifying pressure on human health, livelihoods and ecosystems.
In 2020, Pakistan experienced swarms of desert locusts eating crops as part of an infestation believed to have been a continuation of 2019's outbreak in Africa, the Arabian Peninsula and South Asia.
Keith Cressman, senior locust forecaster at the Food and Agriculture Organization of the United Nations (FAO) said that while it is difficult to attribute locust infestations directly to climate change, climate conditions are certainly drivers of locust population dynamics.
The vulnerability of the country's agricultural sector is very high to climatic changes as variation in temperature and precipitation directly affects agriculture production. The ADB considered the need for training programs for the Government of Pakistan's agriculture officials to try and help combat the risks that climate change poses to food security.
CABI in Pakistan teamed up with ADB under the 'Strengthening Food Security Post–COVID-19 and Locust Attacks' project to build the capacity of government officials from all four provinces of Pakistan through a series of training programs to help tackle pests including the desert locust.
In total, 386 officials (335 men and 51 women) – ranging from the Director General/Directors responsible for Pest Warning and Quality Control of Pesticides/Plant protection to agricultural officers – from Khyber Pakhtunkhwa, Punjab, Sindh and Balochistan were trained. All participants took part in an examination afterwards to assess what they had learnt.
The aim of the training was to assist in the identification of crop pests, Sanitary and Phytosanitary (SPS) measures, Integrated Pest Management (IPM) and the safe use of pesticides for enhanced food security and resilient agriculture in Pakistan. This included the use of Personal Protective Equipment (PPE).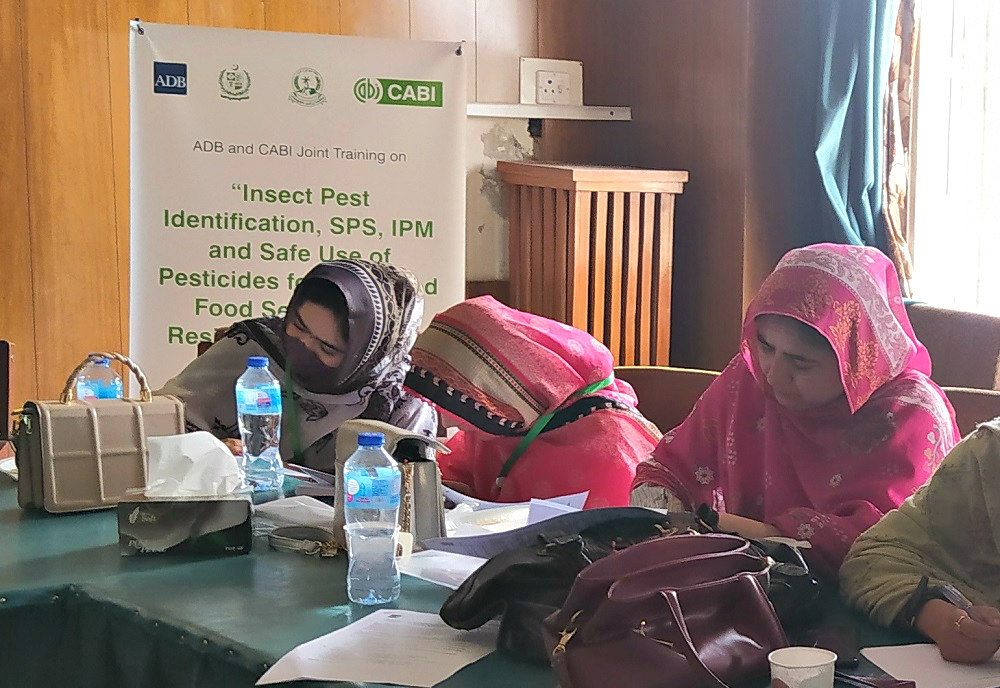 The training covered the dissemination and implementation of best practices for the safe and environmentally-friendly management of field crop pests. It was also mindful of the role women play in Pakistan's agriculture – particularly in contributing to the livelihoods of farming communities.
In addition, the training introduced participants to a variety of management options based on the stage of the crop, pest, and early symptoms. It aimed to educate on the concepts and methodologies of IPM in general in order to diagnose and manage specific insect pests in the region.
Mr Faqir Ahmad, Director General responsible for Pest Warning and Quality Control of Pesticides in Punjab, said, "These need-based trainings were a huge success and I really feel that we were able to refresh the existing knowledge of the government's agriculture officials regarding insect pest identification, IPM, and safe use of pesticides.
"In addition, these training programs created awareness regarding SPS measures and international standards to enhance food security and goods exports of Pakistan. Such trainings are a unique opportunity to better understand the most advanced practices in pest management and how these can be adapted to Pakistan's situation."
Additional information
Main image: CABI teamed up with the Asian Development Bank to deliver training to help build the capacity and knowledge of government agricultural officials to help ensure Pakistan's food security amid climate change concerns (Credit: CABI).
Authors
Dr Kazam Ali, Dr S.H. Jalal Shah and Dr M. Sajid Qureshi
Acknowledgement
CABI gratefully acknowledges the support of Noriko Sato (Senior Natural Resources Specialist, Central and West Asia Department, ADB), whose funding contributions make these training programs possible and successful.
Asian Development Bank sovereign project
Find out more about the ADB's sovereign project 'Strengthening Food Security Post-COVID-19 and Locust Attacks' here.
Related News & Blogs
When it comes to Pakistan's potato value chains, women's participation is critical. Women make up around two thirds of the agricultural labour force in Pakistan. However, the role of women in potato value chains is even more valuable compared to other…
4 December 2023