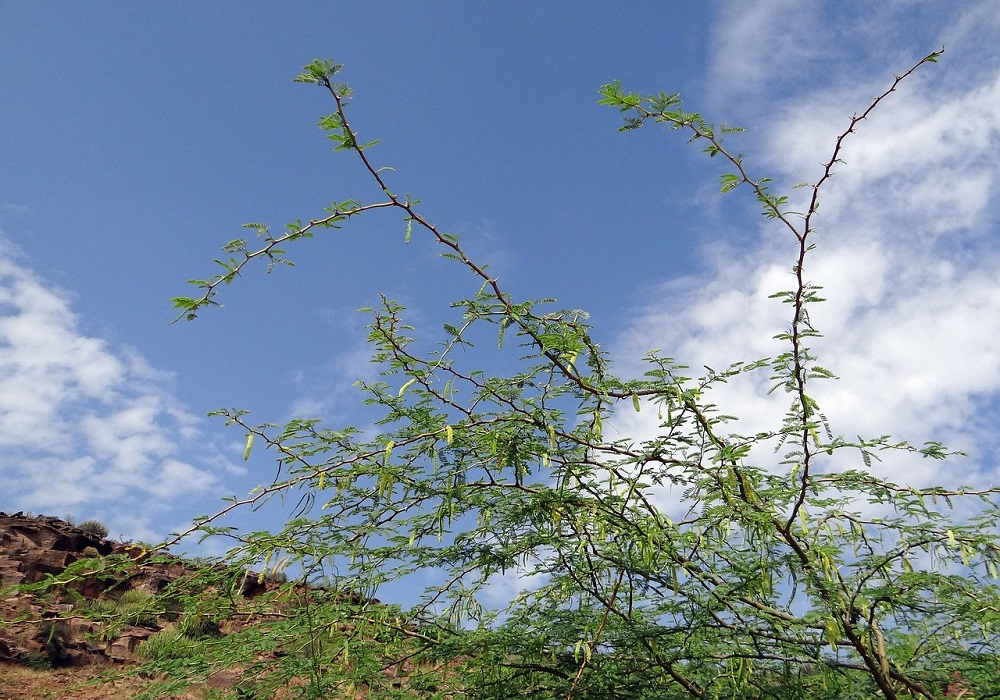 The CABI-published book 'Plant Invasions: The Role of Biotic Interactions' is the first to focus on the key role of species interactions in mediating invasions and is now available to buy in hardback and ePDF/ePub formats from the CABI Bookshop.
Edited by Anna Traveset, of the Institut Mediterrani d'Estudis Avançats (CSIC-UIB), Spain, and David M Richardson, from the Centre for Invasion Biology, Stellenbosch University, South Africa, the book reviews exciting new findings and explores how new methods and tools are shedding new light on crucial processes in plant invasions.
In 23 chapters, with contributions from 51 authors, the book addresses:
the main theories and hypotheses in plant invasion ecology that invoke species interactions;
plant invasions that are facilitated by, or benefit from, by mutualistic interactions and release from enemies;
antagonistic interactions that prevent or hinder plant invasions;
impacts of plant invasions on native species interactions and ecosystem functioning;
the interaction-network approach to understanding plant invasions;
the importance of considering species interactions in managing plant invasions.
Professor Traveset said, "This is the first book to synthesise current understanding of the different mechanisms by which species interactions influence plant invasions. Experts in a wide range of topics from 14 countries contributed to the book, ensuring a global coverage of research addressing all biotic interactions. Key information gaps are identified; it is hoped that this will stimulate further research on this interesting topic to develop more effective measures to manage plant invasions."
Professor Richardson said, "Biotic interactions are invoked in many of most widely cited hypotheses and frameworks in invasion ecology. This book set out to revisit the key assumptions and implications of the role of biotic interactions in plant invasions."
This book will be of interest to academics and students of ecology, researchers engaged in developing management solutions, scientific managers of natural ecosystems, and policy-makers.
Notes to editors
Media enquiries
Wayne Coles, Communications Manager, CABI, email: w.coles@cabi.org Tel: +44 (0)1491 829395
Editor biographies
Anna Traveset is a Research Professor of the Spanish Research Council based at the Mediterranean Institute of Advanced studies in Mallorca, Balearic Islands, Spain. Her research focuses on species interactions, mostly on island ecosystems, and how these are influenced by different drivers of global change. She has published more than 250 papers in scientific journals and as book chapters, has edited several special issues and belongs to the editorial board of five scientific journals. In 2017, she was awarded the Prize King Jaume I in the category of 'Environmental Protection.'
Professor Traveset can be contacted at: atraveset@imedea.uib-csic.es
David M Richardson is Director of the DSI-NRF Centre of Excellence for Invasion Biology and is a Distinguished Professor at Stellenbosch University, South Africa. His research focuses on plant invasions. He is author/co-author of 460 journal papers and book chapters, has edited or co-edited six books, including Fifty years of invasion ecology (Wiley-Blackwell, 2011) and Biological invasions in South Africa (Springer, 2020), and is co-author of Invasion Dynamics (Oxford University Press; 2017). He was Editor-in-Chief of Diversity and Distributions between 1998 and 2015. He was awarded the Hans Sigrist Prize for 2006 by the University of Bern, Switzerland, and in 2012 received the John F.W. Herschel Medal, the senior medal of the Royal Society of South Africa.
Professor Richardson can be contacted at: rich@sun.ac.za
Related News & Blogs
On 22nd May, we mark the International Day for Biological Diversity. Biodiversity is critical for life on Earth. We cannot live in isolation of our environment. But human activity is damaging essential habitats. In this article, CABI's Global Director…
22 May 2023