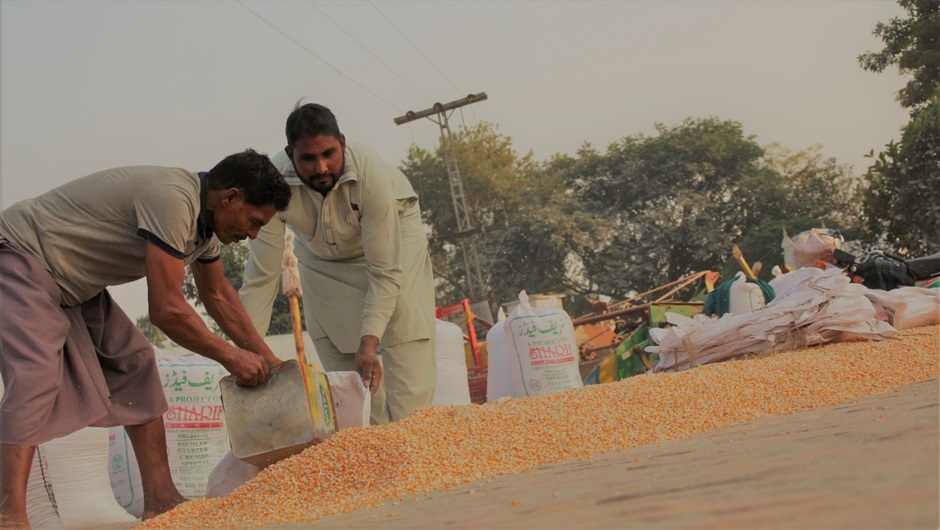 Mycotoxins are secondary metabolites produced by molds and fungi in fields and during the storage of grains, feeds and forages. Exposure of mycotoxins occurs more frequently in tropical countries because of high temperature, moisture, and unseasonal rains. Mycotoxins are considered to be soil-borne pathogens. The problems caused by mycotoxicosis tend to fall into three general categories in dairy herds, and each of these problems will have a negative impact on the financial bottom line of a dairy farms.
These include:
• Effects to the reproduction system
• Suppression of the immune system
• Reduction in nutrients available in the feed
Aflatoxin/Mycotoxins contaminated feeds hazardous are not limited to the dairy industry but also continue to be problems of significant public health concern as long as people consume contaminated dairy and poultry products. Recent estimates are that more than five billion people worldwide are at risk of chronic exposure to aflatoxins.
The availability and adoption of hybrid corn seed in Pakistan is rapidly driving towards higher yields which also make corn a major crop which is being utilized by feed mills to meet the demand of poultry and livestock sector in feed stuff. There are more than 165 feed mills for poultry feed in Pakistan with an installed capacity of ten million metric tons of feed. The poultry industry alone utilizes almost 65 percent of the corn production in poultry feed while wet milling consumes about 15 percent. Meanwhile, 10 percent is used to make dairy feed concentrate and the remaining production is used for the human consumption in the form of bread made from the flour and, to a lesser extent, planting seed purposes.
In 2016, Rafhan Maize Products Co. Ltd, a local subsidiary of US company Ingredion Incorporated which also processes thousands of tons maize every year to produce food ingredients and industrial products, collected maize samples from Punjab province and detected high (>20ppb) levels of aflatoxins in maize while the global standards allow the export and consumption of maize with permissible limits of aflatoxin, i.e. 20ppb.
To help the farming communities and to provide safer food to the people of Pakistan, Rafhan Maize with the support of United States Department of Agriculture (USDA) identified the native biocontrol non-toxigenic fungus to outcompete the toxigenic Aspergillus flavus to manage aflatoxins on maize crop – with a product that we call AflaPakTM. This unique concept of using non-toxigenic strain as biocontrol agent has already been tested and commercialized to manage aflatoxins in 11 different countries of the world including USA and countries in Africa. Currently, an AflaPakTM trial is being conducted on maize crop in Punjab.The objective of these field trails is to evaluate the efficacy of AflaPakTM in the field and its commercialization in Pakistan.
Once this green technology has been widely accepted, adopted and disseminated in Pakistan it will lead to the development of a modern feed industry in the country.
Additional information
Main image: Farm worker in Depalpur, Okara, filling the bags of dried maize for feed mill supply.
Aflatoxin Control Programme
Find out more about CABI's work on aflatoxin control in Pakistan.

Authors:
Dr Sabyan Faris Honey – Project Manager
Contributors:
Dr Hamza Shahbaz Bhatti
Dr Muzzamil Farooq
Mr Saqib Ali

For more information, please contact:
Deborah Hamilton
USDA
202-720-0335
Deborah.Hamilton2@usda.gov
Related News & Blogs
Pakistan is the world's fourth-largest producer of chillies. The country accounts for around 4-5% of global chilli production. Sindh province is where 85% of Pakistan's chillies are grown, making it one of the biggest chilli-producing regions worldwide…
9 November 2023