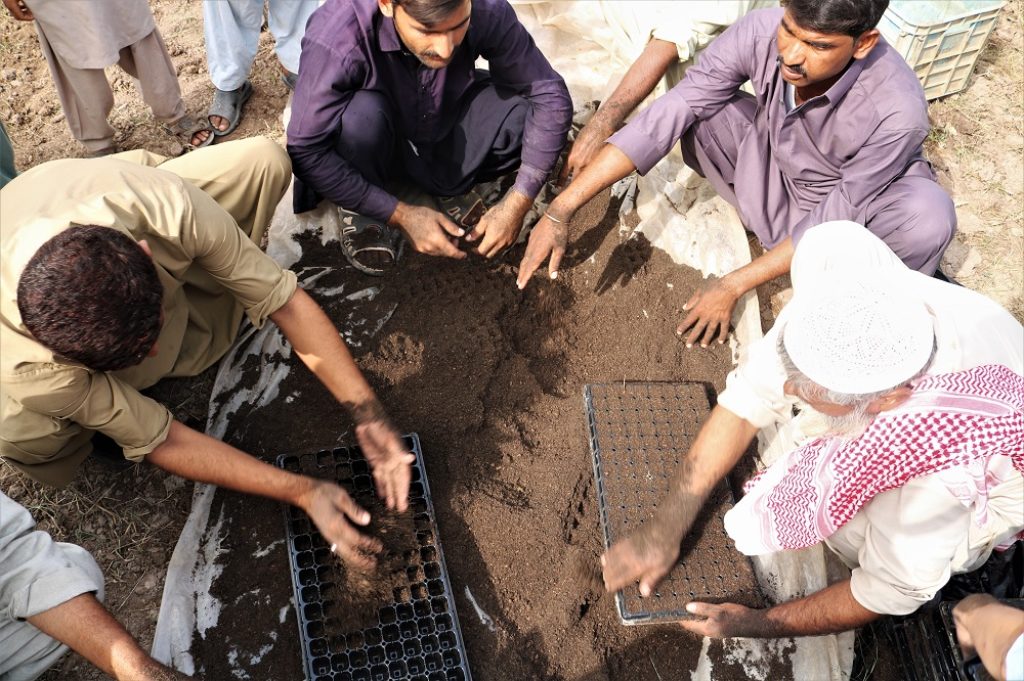 Onion and chilli farmers from villages in Pakistan's Sindh province have come together to learn best practices of vegetable nursery raising as part of the CABI-led Strengthening Vegetable Value Chains Project (SVVCP) project funded by the Australian Centre for International Agriculture Research (ACIAR).
The farmers from Ibrahim Shah and Khari Mohammad of district Tando Allahyar have relied upon conventional practices to raise onion and chilli nurseries for their own consumption and for sale but have seen their yields suffer from less germination and mixed quality seedlings.
A needs assessment, conducted in Sindh and Punjab where four major vegetables (onion, potato, tomato, chillies) are grown, was carried out as part of the SVVCP project and showed that growing consistently good quantity vegetables remains challenging.
Not only had the farmers from the villages in Tando Allahyar not enjoyed the opportunity to learn improved and advanced nursery raising techniques but they also hesitated to adopt the best practices due to a lack of confidence and fears of failure.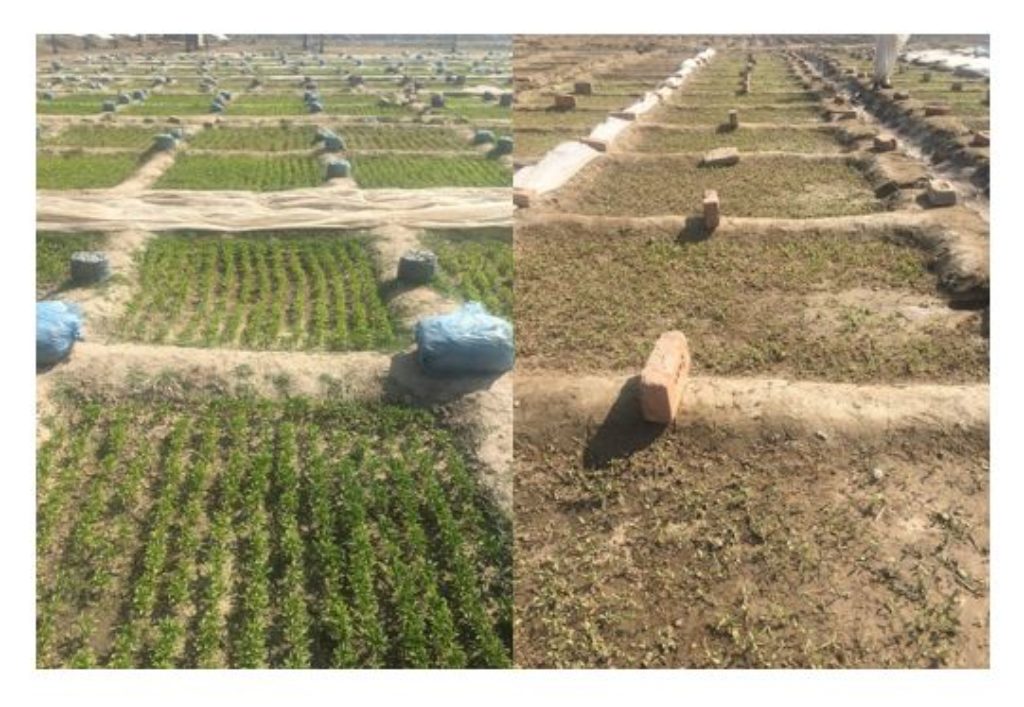 This attitude might be due to farmer's less capacity to bear the risk associated with the adoption of new practices and technology, according to the SVVCP Project Executive Dr Babar E. Bajwa and Project Manager Muhammad Asif.
The farmers travelled to the SVVCP project site at Muzaffargarh, Punjab province, to take part in vegetable nursery raising training which was arranged by the University of Agriculture, Faisalabad (UAF). Here they have the chance to learn best practices of nursery production from the UAF team as well as other farmers from the province.
The training covered several aspects including preparation of a nursery media from local ingredients; plug tray filling with nursery media, seed sowing in the plug trays and best practices of seed sowing in raised beds.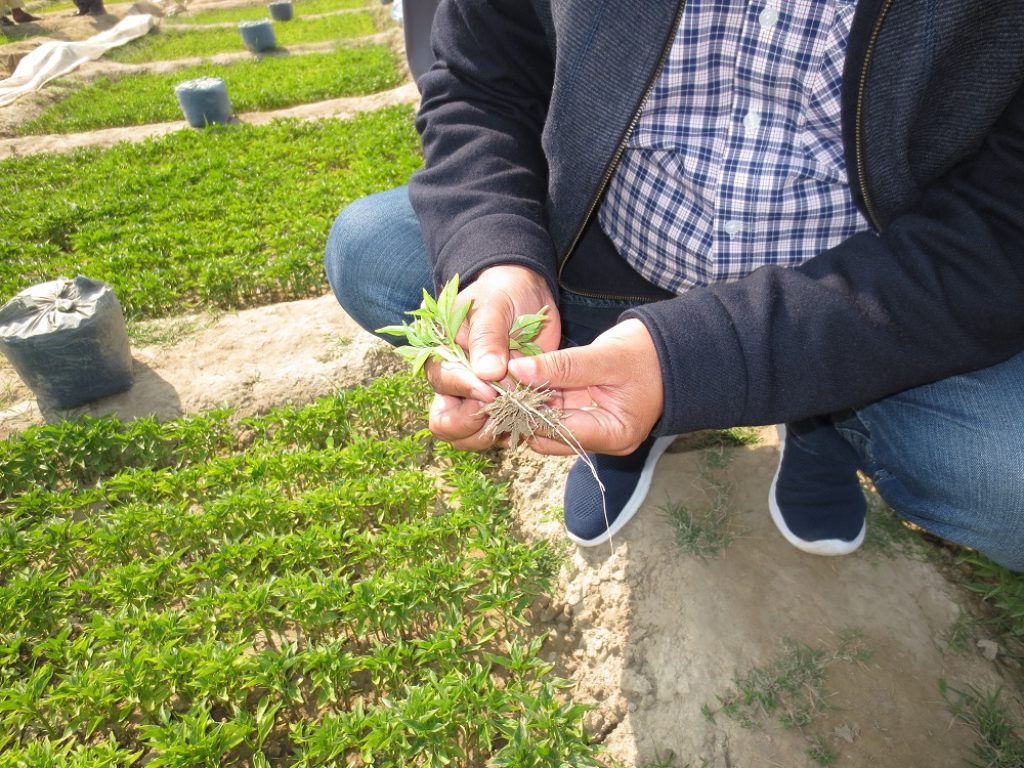 The farmers learned these practices and implemented them in their field to raise more productive vegetable nurseries. They achieved an overwhelming response in terms of germination (up to 90%) and healthy seedlings compared to the traditional system where lesser germination (50%-60%) and seedlings of variable health (as shown in picture above) affected their poor yield.
The healthy vegetable nursery will produce healthy vegetable crops with resistance to diseases and insect pests. Ultimately, the farmers, having learnt from the experts and fellow farmers, will produce high yield and quality vegetables that will enhance profitability and improve their livelihoods.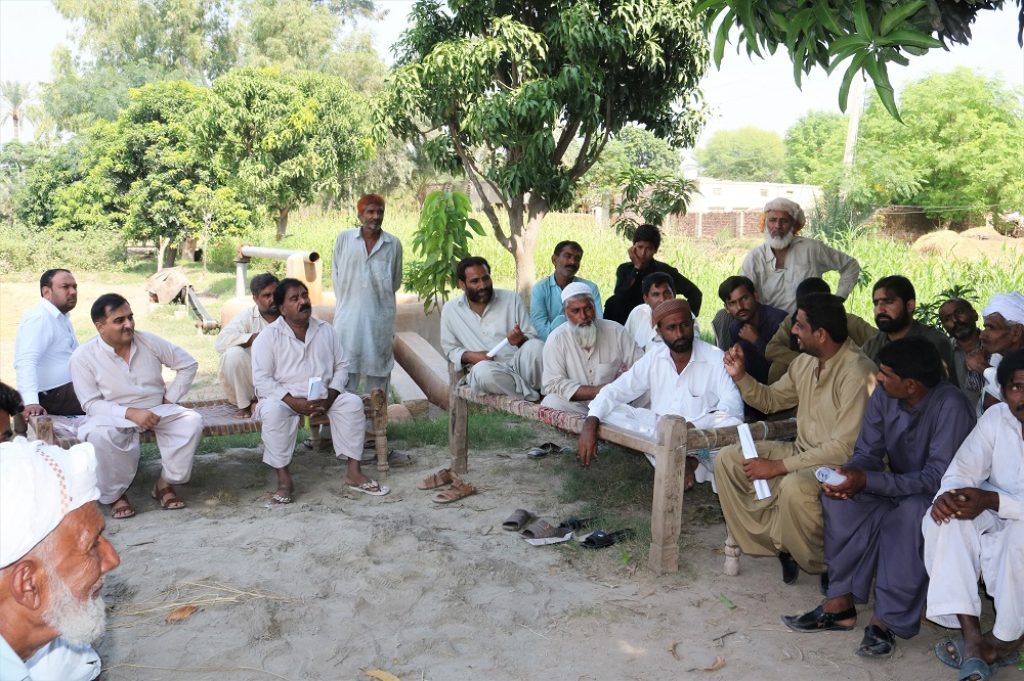 The SVVCP project is not only helping farmers produce healthy and profitable onion, potato, tomato and chili crops but will also primarily enhance the socioeconomic conditions of rural poor, particularly women in the Punjab and Sindh provinces.
In Pakistan, 84% of farmers are smallholders who rely on subsistence farming. CABI in Pakistan has been engaged with farmers since 1957 with a mission to increase crops yield, connecting farmers with the market and securing rural livelihoods by sharing environment friendly and audience centred knowledge.
Additional information
Authors:
Dr Babar E. Bajwa-Project Executive
Muhammad Asif-Project Manager

Contributors:
Zohra Sultana
Rehan Riaz

Strengthening Vegetable Value Chains in Pakistan
Small scale vegetable farmers in Pakistan encounter a number of issues that compromise their sustainable livelihoods; particularly for women and youth. Find out more how CABI and an alliance of organisations are aiming to improve the livelihoods of rural communities in Sindh and Punjab through strengthening selected horticultural value chains, and promoting sustainable production and marketing opportunities.
Related News & Blogs
CABI's digital data expertise has been showcased through a project in Punjab, Pakistan, and will help smallholders in the fight against crop pests. The project is called: 'Strengthening food security post COVID-19 and locust attacks,' and will he…
30 August 2023