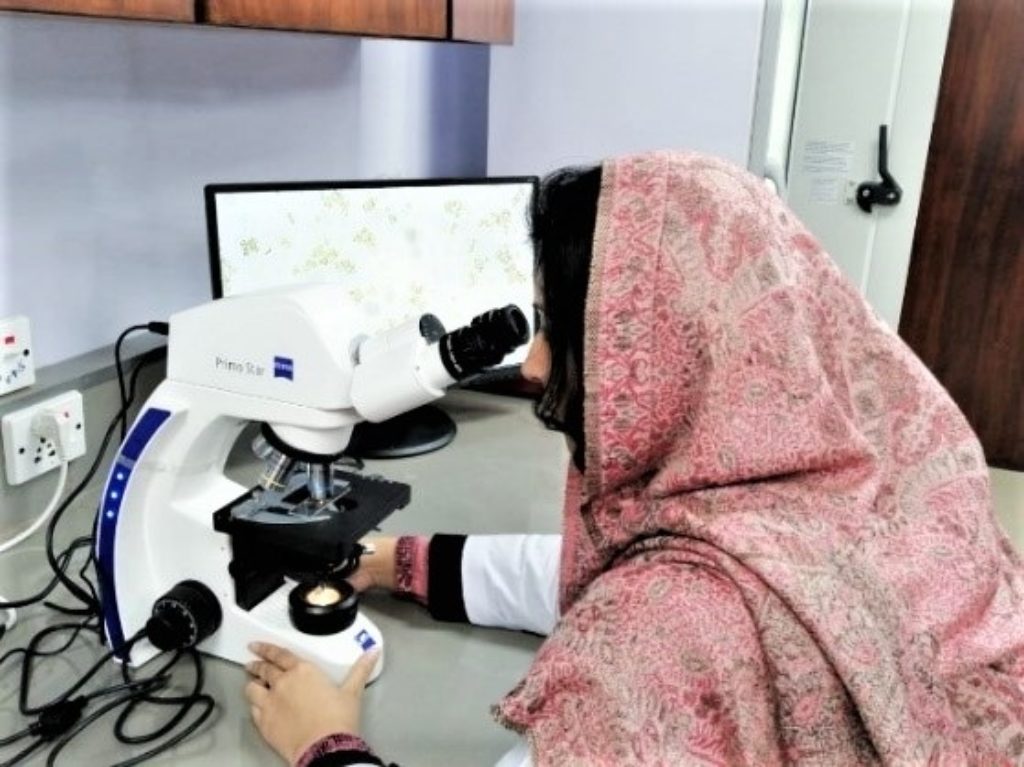 Women constitute 49 percent of Pakistan's population and play an important role in agriculture development. They are not only thought of as labourers, but also play their part as active researchers, extension agents and entrepreneurs.
Under the Aflatoxin Control in Pakistan programme, CABI teamed up with Rafhan Maize Products Co. Ltd and the National Agricultural Research Centre (NARC) to build capacity for a national system on aflatoxins and its biological control.
In this regard, the team implemented five training sessions for technical staff of the Department of Agriculture Extension Punjab. Fifteen female extension agents were trained on aflatoxin prevalence records, its deleterious effects on human and animal health and possible management strategies with special reference to biological control approaches.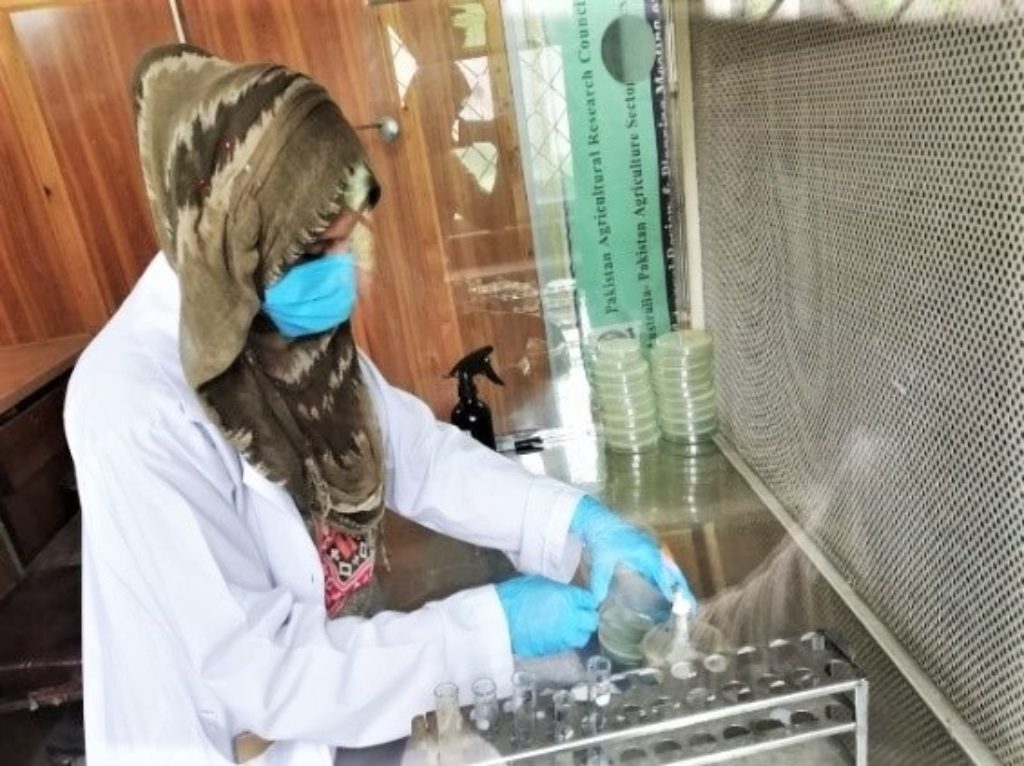 Ms Faiza Kanwal, working as an Agriculture Officer said, "Aflatoxin contamination in maize restricts the farmers to sell their produce at low price which leaves them facing financial implications." She also stated that the adoption of AflaPakTM as a biological control solution will be a viable and effective method to control the toxic fungus in maize crop which in turn will result in an increase in the livelihoods of farmers.
In addition to training sessions, the project has engaged three female members of staff to support scientific work being carried out at the Crop Diseases Research Institute (CDRI), NARC. The women are learning scientific protocols to handle live cultures of aflatoxin producing fungi and their biological control agents.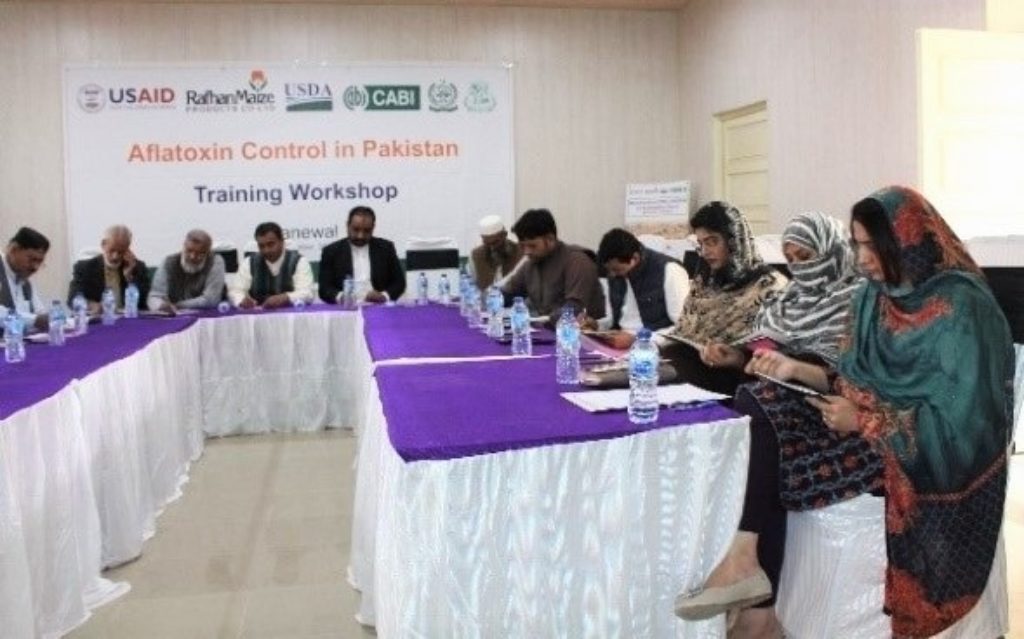 It is anticipated that more women will be actively involved in implementing project activities. Empowering and facilitating women will have a durable positive impact on agriculture productivity and household food which will contribute to the socio-economic development of Pakistan.
Authors:
Dr Babar E. Bajwa – Project Executive
Dr Sabyan Faris Honey – Project Manager

Contributors:
Dr Hamza Shahbaz Bhatti
Dr Muzzamil Farooq
Mr Saqib Ali
For more information, please contact:
Deborah Hamilton
USDA
202-720-0335
Deborah.Hamilton2@usda.gov
Related News & Blogs
CABI's digital data expertise has been showcased through a project in Punjab, Pakistan, and will help smallholders in the fight against crop pests. The project is called: 'Strengthening food security post COVID-19 and locust attacks,' and will he…
30 August 2023