By M Djuric, DVM
African Swine Fever (ASF) continues to spread in traditionally endemic sub-Saharan Africa, but it is also expanding into previously ASF-free countries with a new front opening up along the Caucasus and Eastern Europe.
The risk of ASF entering China is of particular concern since the country keeps almost half of the worldwide pig population. China is also the biggest importer of pork and has very strong links with ASF-infected countries in Africa. China also shares a border with the ASF-endemic Russian Federation.
China and Asia in general have never encountered ASF, and therefore there is a concern that the region may be unprepared for a potential outbreak of ASF, which could have catastrophic consequences on global pork supply.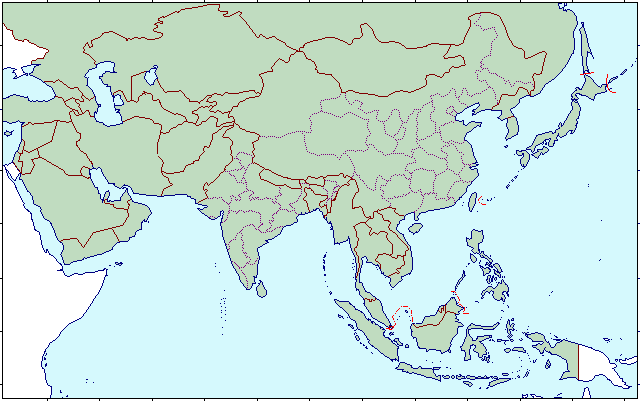 To build ASF preparedness and to address the policy gaps, the European Union (EU) -funded LinkTADs research consortium brought together 40 experts from the EU and Asia for the "African Swine Fever Policy Event" in Beijing on 24 November 2014.

This event offered an opportunity to explore how lessons learned in Europe fighting ASF could be applied to Asia, to identify the main policy gaps in East and Southeast Asia and ultimately to develop a set of recommendations and a follow-up strategy for ASF policy in the region.
Participants included: Policy makers from China, Veterinary Professionals from Indonesia, Japan, Myanmar, the Philippines, Thailand and Vietnam, and ASF epidemiology and diagnosis experts from the EU, FAO and the World Organisation for Animal Health (OIE).
The following policy challenges were highlighted:  the lack of ASF-specific contingency plans (and other animal health plans) in most countries; the challenges presented by the large proportion of backyard pig production; the lack of knowledge and health management related to wild boar populations; the region's porous borders that would hardly prevent ASF from spreading; and the diagnostic dilemma: how to detect ASF in a region with many similar-looking and endemic swine diseases.
Participants endorsed 11 recommendations for immediate action to improve preparedness and ASF policy making,  including communication and raising awareness, risk assessments, training, policy assessment, monitoing backyard animals  and wild boars, low-biosecurity,  collaborating with forestry authorities and hunters and mobilizing additional resources.
A vast amount of scientific literature on African Swine Fever and on control of viral diseases in general is available in the CAB Direct database. The literature, which originates from more than 150 countries and is published in over 50 languages, is translated and indexed by CABI's specialists for easy searching. The CAB Direct database currently contains nearly 2500 references with abstracts on African Swine Fever and over 500,000 references on disease control in animals.
Related News & Blogs
The Chinese Ministry of Agriculture and Rural Affairs (MARA)-CABI Joint Laboratory for Biosafety (Joint Lab) is celebrating a successful 15 years of agricultural science and innovation towards more sustainable food security in China. The celebration ce…
8 November 2023