Climate change will affect human health through multiple routes according to speakers at the London School of Hygiene and Tropical Medicine (LSHTM) on Friday. They were there to launch "Climate Change and Global Health", a book that analyses impacts on human health from heat waves, vector-borne diseases to conflict.
Sir Andy Haines, Professor of Public Health and Primary Care, and former director of the LSHTM, described the book is a "wakeup call", "creating a new paradigm that will define the issue for decades to come." He highlighted the role of the late Tony McMichael, a contributor to the book, who developed the concept of the "healthy worker effect" (the observation that people in employment tend to be healthier) and pioneered the study of climate change and global health.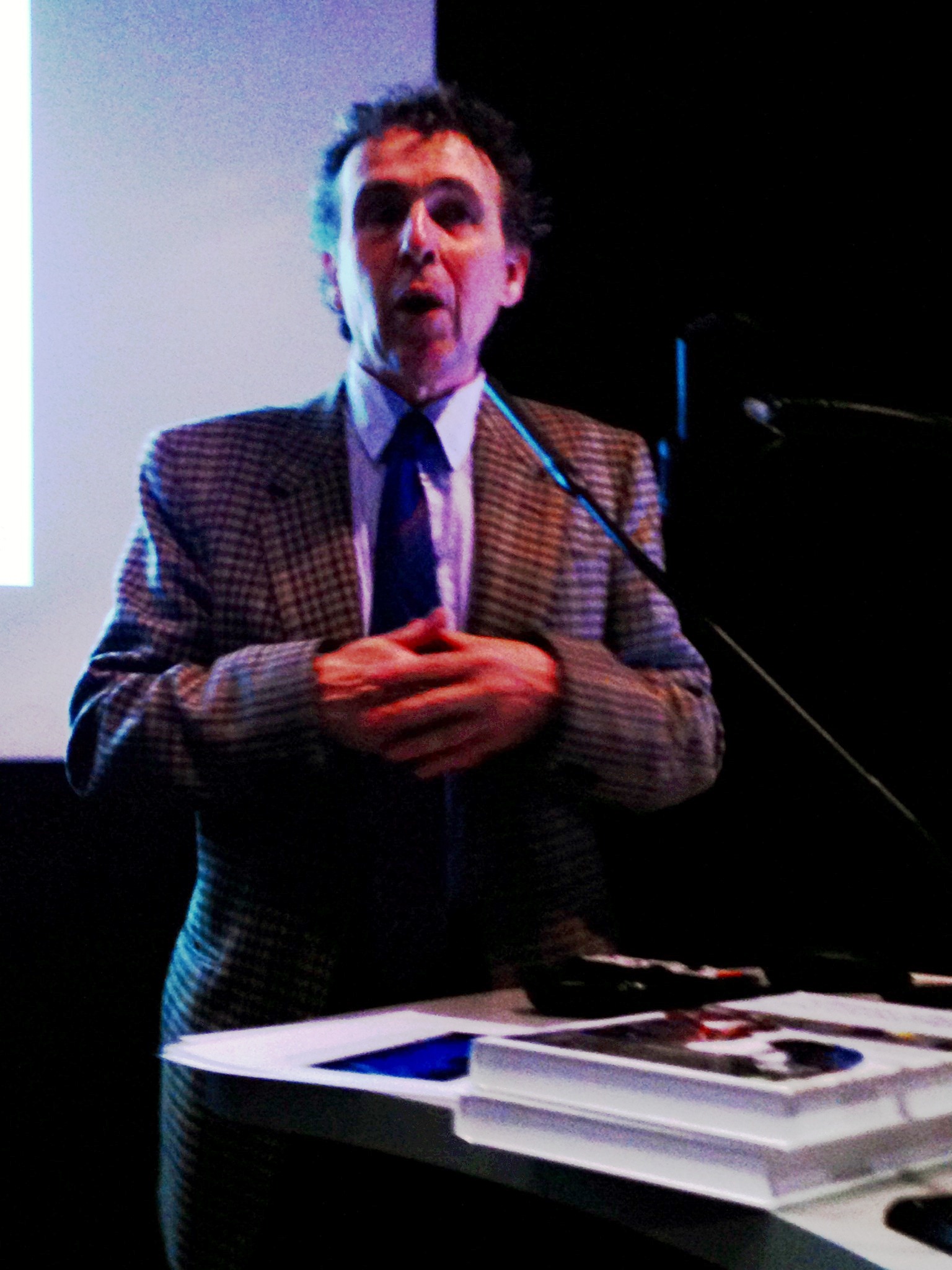 Colin Butler, at the LSHTM, London
Colin D. Butler, editor of the book, explained how the debate was at last moving beyond examining primary effects such as heat stress to the much wider and longer-term implications he categorises as tertiary effects: population displacement, famine, and conflict. Butler, from the University of Canberra, argued that there was good reason to think that the hikes in grain prices in 2011-2012 and resulting food shortages were at least in part the result of extreme weather effects in Russia and the Ukraine. Conflict in Syria and Darfur may also be partially a response to climate change effects, especially via enhanced droughts.
While the book sets out the negative and interrelated consequences of climate change, Butler believes that there are opportunities to limit the extent of climate change through activities where the co-benefits for health and society are recognised. He said that some military experts "are reaching out to civil society to prevent future war" and advocate the need to tackle climate change in order to do that. He said that we need a "social vaccine" to persuade people to change, but in such a way that they can see the benefits of changing and react positively.
Acting on climate change is a "moral issue", says Butler. Thus it was important that universities and other organisations were seen to disinvest from the coal industry, which contributed directly to climate change, and civil disobedience may be needed to get the message across to government and society.
Tony Capon, Director of the United Nations University International Institute for Global Health, spoke of the profound issues being faced, and how this book helped to 'join the dots' between climate, health and ecology. He said that the book was "reframing what we know about population health with an "ecosocial approach"". There was a critical need to respond to "intergenerational health issues", recognising that effects of actions or inactions today would have massive repercussions for the current younger generation in later life.
For more details on Climate Change and Global Health, edited by Colin D. Butler, please go to the CABI Bookshop.
Related News & Blogs
Srijita Dasgupta, CABI Climate Change Expert, Asia, talks about this important pre-COP28 event, including key discussions relevant to the global agriculture and land use sectors that will shape the agenda for COP28. The United Nations Bonn Climate Chan…
8 August 2023