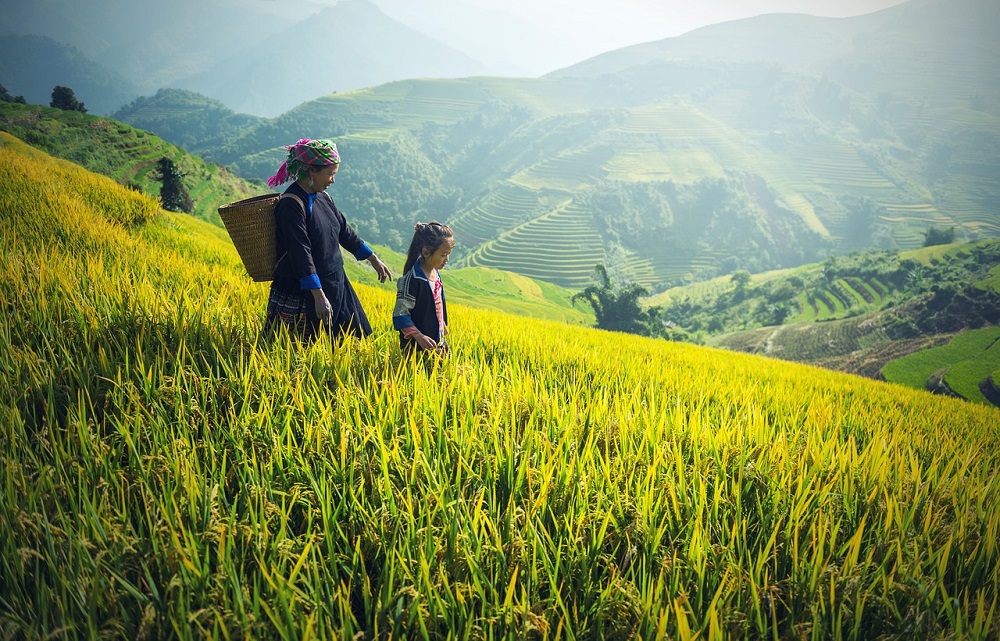 Pesticides are a double-edged sword in agriculture. On one hand, they play a crucial role in protecting crops from pests, increasing smallholder farmers' profits, and enhancing food security. On the other hand, their misuse or excessive use can have detrimental effects on human health, the environment, and non-target organisms.
To strike a balance, it is essential to regulate and assess the risks associated with pesticide use as part of an Integrated Pest Management plan that also considers safer-to-use and more environmentally friendly biological control agents (BCAs).
This is precisely why the Department of Agriculture (DOA) in Thailand, in collaboration with the United States Department of Agriculture – Foreign Agricultural Service (USDA-FAS) and CABI, organized a three-day training workshop on pesticide risk assessment.
Specific focus on Maximum Residue Limits (MRLs)
The workshop brought together fifty-two officials from various government departments and the private sector in Thailand. These participants aimed to equip themselves with the knowledge and tools necessary for assessing the risks linked to pesticide usage, with a specific focus on Maximum Residue Limits (MRLs) estimation, establishment, and dietary risk assessment.
MRLs are legal limits set by regulatory authorities to specify the maximum concentration of pesticide residues allowed on food products. One of the key takeaways from the workshop was a better understanding of what MRLs are and why they are essential.
They are fundamental to ensuring food safety and adhering to international trade standards, all while facilitating trade by meeting import requirements. Setting accurate MRL limits is crucial to safeguard consumers from harmful levels of pesticide residues through their diet.
Committed to implementing technical assistance programmes
Maria Rakhovskaya, Agricultural Attache of USDA-FAS, highlighted the importance of harmonized MRL standards in the region. Harmonization facilitates mutual understanding and promotes trade between local and international markets. To support this endeavour, USDA-FAS committed to implementing technical assistance programmes to improve standards and systems in the country.
Mr Pisan Pongsapitch, Secretary General of the National Bureau of Agriculture Commodity and Food Standards (ACFS), provided insights into existing regulatory requirements, procedures, and guidelines for MRLs estimation, establishment, and dietary risk assessment in Thailand.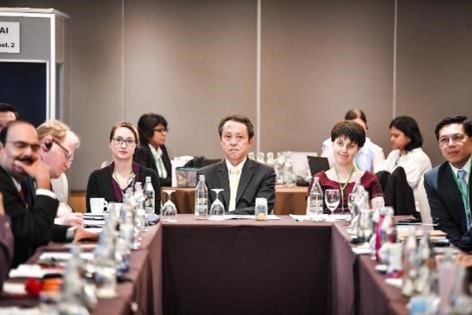 The establishment of MRLs involves a multifaceted procedure that considers toxicological data, residue data, and good agricultural practices (GAPs). Workshop participants delved into the intricacies of the process, which includes MRL estimation, the supervision of residue trials, and the collection and analysis of data.
To make these concepts more tangible, the participants engaged in a practical exercise using the Organisation for Economic Co-operation and Development (OECD) calculator. Canada and the United States, along with other OECD member countries, use the OECD MRL Calculator to calculate pesticide tolerances or MRLs.
Scientific principles underpinning the establishment of MRLs
It is essential for regulators, researchers, and industry professionals involved in the pesticide supply chain to comprehend the scientific principles underpinning the establishment of MRLs, such as the type of crop, pesticide application rates, and pre-harvest intervals.
Dietary risk assessment is another critical aspect of pesticide risk evaluation. It plays a pivotal role in evaluating potential health risks associated with pesticide residues in the human diet. The workshop offered a comprehensive view of the various steps involved in dietary risk assessment, including hazard identification, dose-response assessment, exposure assessment, and risk characterization.
By acquiring expertise in dietary risk assessment, the workshop participants are now better equipped to make informed decisions about the safety of pesticides in food, ensuring that consumers are protected from harmful pesticide exposure.
Biological control agents as alternatives
While pesticides are used to control pests, it's also essential to encourage the use of alternatives, such as BCAs. These alternatives are safer for the environment and pose fewer risks to human health.
To promote the use of biological control agents, Chubashini Suntharalingam, Agricultural Value Chains Coordinator at CABI, introduced the participants to the CABI BioProtection Portal. This web-based tool provides free access to information about registered biocontrol and biopesticide products from around the world.
The portal enables growers and agricultural advisors to identify, source, and correctly apply biocontrol and biopesticide products to address problematic pests in their crops. CABI extended an invitation to Thailand to join the portal, making valuable information readily accessible to those who need it.
Sustainable and safe pesticide use
The collaboration between DOA, ACFS, CABI, USDA-FAS, and CropLife Asia is making significant strides in addressing the challenges and responsibilities associated with pesticide use in agriculture.
Their efforts are geared toward improving production and ensuring the safety of both consumers and the environment. The DOA and ACFS in Thailand are currently working on a concept note outlining the needs and topics for future support from USDA and CABI under this bilateral engagement, which will be utilized for programming in 2024.
In conclusion, the training workshop on pesticide risk assessment held in Thailand is a step in the right direction towards sustainable and safe pesticide use.
By equipping professionals with the necessary knowledge and tools to assess risks associated with pesticide usage, establish MRLs, and conduct dietary risk assessments, Thailand is taking important strides in safeguarding its agricultural practices, protecting its consumers, and promoting international trade standards.
This collaborative effort underscores the importance of comprehensive and well-informed pesticide management in the modern agricultural landscape.

Additional information
Main image: MRLs are fundamental to ensuring food safety and adhering to international trade standards, all while facilitating trade by meeting import requirements (Credit: Pixabay).
Authors
Kirk Shirley – CABI's Head of Strategic Partnerships, the Americas
Dr Sabyan Faris Honey – Project Manager, CABI
Contributor
Saqib Ali – Communication Officer, CABI
For more information, please contact:
Michelle Flavin – USDA – FAS
Related News & Blogs
CABI and CropLife Asia, in partnership with the United States Department of Agriculture – Foreign Agricultural Service (USDA-FAS) co-organized a workshop with the Philippines Fertilizer and Pesticide Authority (FPA), to help strengthen sustainable agri…
16 November 2023