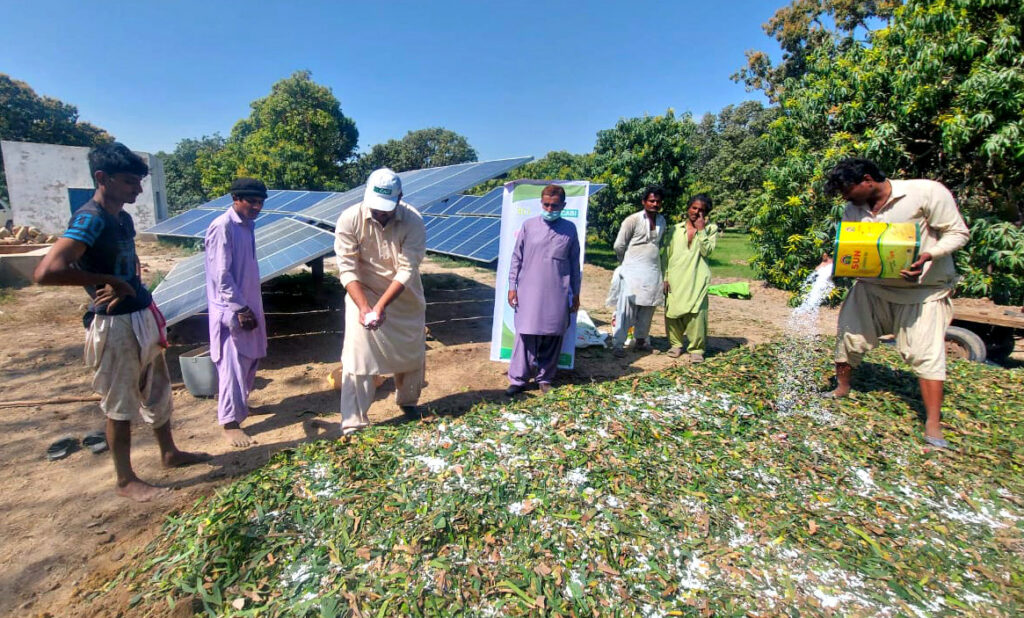 This is the story of smallholder cotton farmer Wazeer Ali, who was supported by CABI in Pakistan under the Better Cotton Initiative (BCI) in 2021, and is reaping the benefits of composting for his crop.
Before joining the BCI project, Mr Ali didn't know about composting and how it could improve his yields. After attending CABI's field training, he soon learnt more about the benefits of composting on his farm. This was set against the context of problems of access to fertilizer and its rising cost.
Back in March, CABI won £1.59m in funding from the Better Cotton Growth & Innovation Fund to help Pakistan produce over 451,887 metric tonnes of cotton lint between now and 2025.
To do this, CABI will reach over 52,956 cotton farmers and nearly 105,248 workers with training and knowledge sharing workshops on issues such as proper cotton picking, health and safety, female empowerment and the prevention of child labour.
The project will also plan to establish a central soil testing and analysis laboratory – with the support of farmers and at no cost to them – to help ensure soil is fertile and of the best quality for the good production of cotton lint in the field.
Compost enriches the soil. It helps maintain water and inhibits plant diseases and pests. It also reduces the demand for chemical fertilizers. Good composting can promote the production of beneficial bacteria and fungi. They can decompose organic matter and produce humus, a nutrient rich substance.
Changes in soil management, such as the use of compost, can also reduce carbon emissions from the soil by slowing the decomposition of plant materials (carbon carriers absorbed through photosynthesis).
Mr Ali said, "I was fed up with chemical farming, which had detrimental effects on my soil, the environment, human and crop health. Last season, I was faced with a shortage of chemical fertilizer as well as a lack of finances to purchase it.
"I then inquired about composting with CABI's field facilitator. CABI's service is outstanding since their field service personnel took the effort to develop compost on my property."
Mr Ali said he made compost for a cotton crop of one acre last year. He remarked that he was also worried because he had never used compost on his cotton crops as a fertilizer.
However, he reported outstanding results as it increased is crop's growth and yield to the same extent as synthetic fertilizers while causing no damage to groundwater, the environment, human or animal health.
"That's why, for the upcoming cotton season, I have decided to use it again in my field," he added.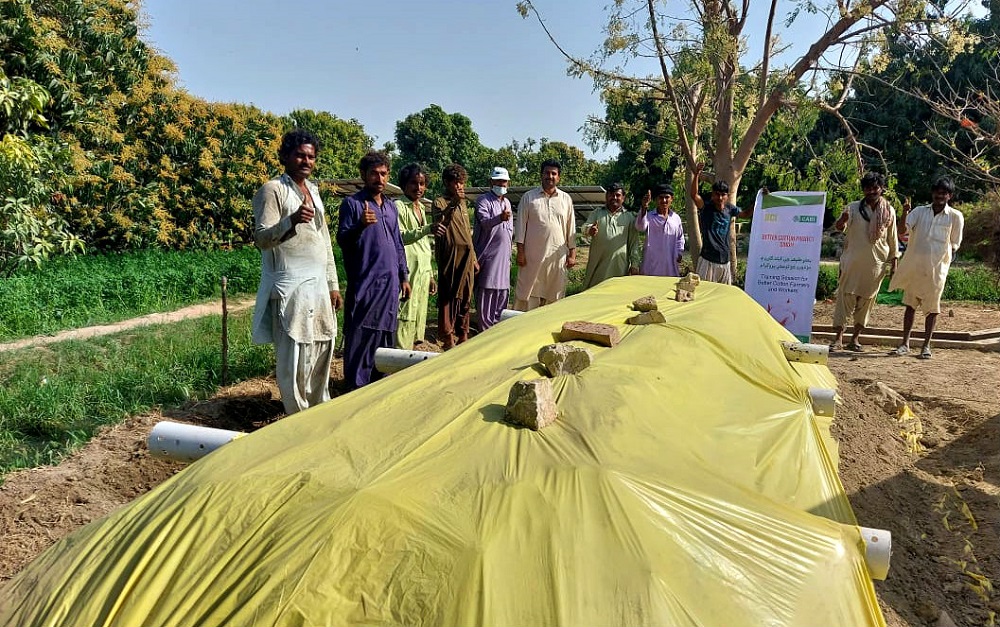 Mr Ali also mentioned that composting is a low-cost method that can be used with waste materials such as leftover animal food and farmyard manures.
Mr Ali said, "I fertilized my farmland and the results were amazing. I achieved a good yield while saving money on synthetic fertiliser. Using compost before, I was able to save nearly 50% of the money I would have spent on synthetic fertilizer."
For the upcoming cotton season, Mr Ali has developed compost for 10 acres consisting of the following given materials:
| | |
| --- | --- |
| Material | Quantity |
| Farmyard manure | 150 mounds |
| Sugar mill press mudd | 75 mounds |
| Poultry | 75 mounds |
| Effective microorganism (EM) | 4 litres |
| Urea | 100kg |
| root zone soil | 10kg |
| Water | 200 litres |
| Plastic pipes | 40ft |
| Plastic beg | 12 metres |
Mr Ali said he would not hesitate to share his experience with other farmers.
"I also encourage farmers to use compost in the farmland. Now, I plan to develop compost for my whole farmland for this purpose, CABI staff are helping us to obtain pressed mud (sugarcane waste) from the local sugar factory to add it to our compost," he added. "I am very thankful to CABI who have built my capacities and have encouraged us to use such biological methods to save the environment and biodiversity."
Additional information
Main image: The use of compost is a step towards smart agriculture and cost-effectiveness in the production of better cotton crop (Credit: CABI).
Blog authors:
Ghulam Mustafa and Mushtaque Kalroo.
Project page
Find out more about how CABI is helping to produce better cotton in Pakistan as part of the Better Cotton Initiative from the project page here.
Other relevant news story
See also the news story 'CABI reports good progress made in 2021 as part of its work with the Better Cotton Initiative in Pakistan.'
Story of impact
Since 2014, CABI has helped more than 30,000 farmers and 62,600 farm workers to conserve natural resources, protect the environment and themselves, by limiting the use of chemical fertilizers and pesticides as part of the Better Cotton Initiative. As a result of adopting more sustainable alternatives, yields have improved and so have earnings, while costs have decreased.
Find out more from the story of impact: 'Helping cotton farmers, like Pakistan's 'compost champion', to improve productivity.'
Related News & Blogs
CABI's digital data expertise has been showcased through a project in Punjab, Pakistan, and will help smallholders in the fight against crop pests. The project is called: 'Strengthening food security post COVID-19 and locust attacks,' and will he…
30 August 2023