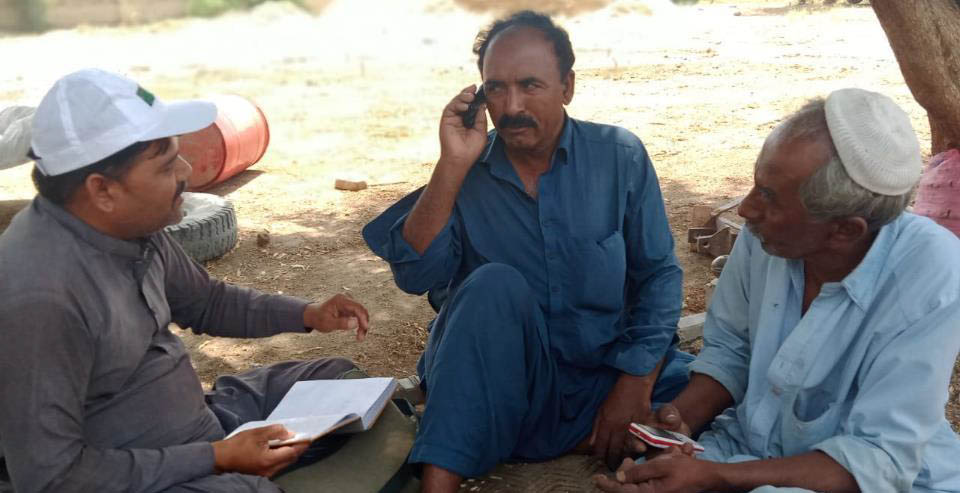 Engaging people working in agriculture to get a clear, comprehensive understanding of the challenges they face in their work, especially on labour issues, is key to being able to provide effective solutions. In rural, dispersed farming areas, however, this can be a difficult task using traditional outreach methods. The Covid-19 pandemic has made this engagement even more complicated. But the mobile phones in the pockets of farmers and farm workers offer a unique way to hear directly from people involved with agriculture, using tools based on 'Worker Voice Technology'.
This technology is designed to hear directly from workers on working conditions via their mobile phone, and can either take the form of one-way feedback mechanisms, or go further to enable two-way communications. The information gathered from farmers and farm workers can then be used to better understand working practices and labour risks, and to inform assessments and capacity building.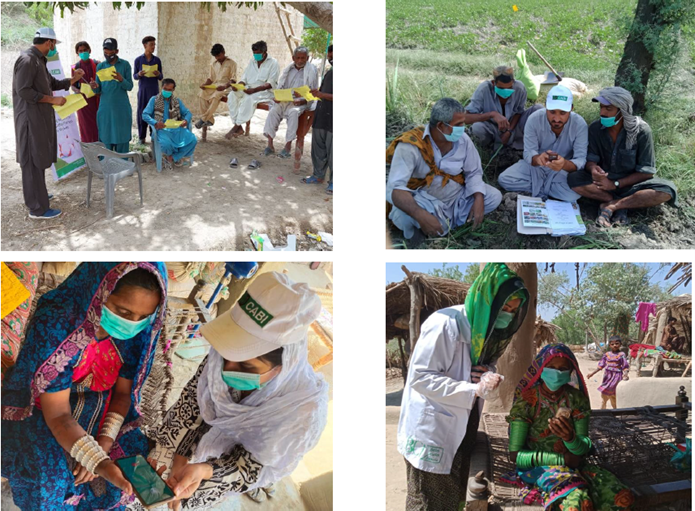 The Better Cotton Initiative (BCI) has begun to explore how this can be used in its work through a pilot in Sindh province, Pakistan. The pilot, which took place over two weeks in April 2021, aimed to understand whether worker voice and related technologies are applicable in the agricultural settings where BCI works.
For the pilot, BCI partnered with Ulula, a provider of Worker Voice Technology. BCI and Ulula created a mobile phone-based survey incorporating 'Interactive Voice Response' (IVR). Survey questions addressed labour practices, pesticide use, agricultural practice adoption, and training attendance, with questions targeted to farmers and farm workers. The survey responses provided key insights into agronomic and labour practices which were further investigated during the producer licensing assessments in the area.
Questions included:
'Have you been trained on how to apply pesticides safely?'
'Did you receive a cash loan or a wage advance?'
'How often do you check the condition of your soil?'
'How do you decide whether to apply pesticides on the farm?'
Using the IVR approach, respondents answer multiple-choice questions on their cell phones using their keypad. They then receive a free voice call to their phone after which an automated message plays, first getting the participant's consent, and then asking a series of pre-recorded questions. An IVR survey was used to make it easier for low literacy groups to participate, and because it does not require participants to use a smartphone or cellular data.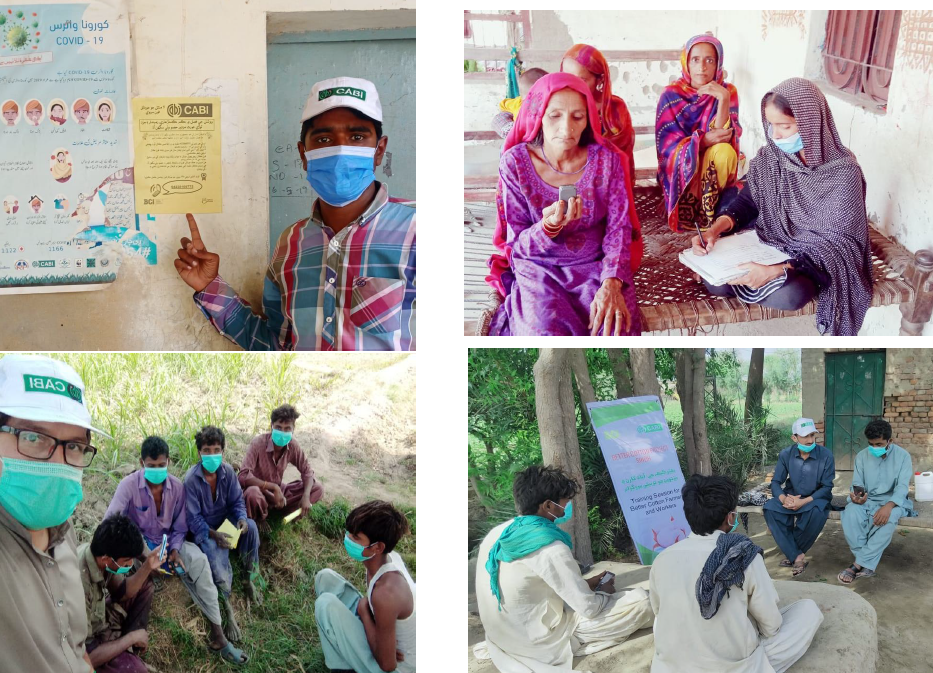 With the support of long-term BCI Implementing Partner CABI, the phone survey was deployed over a two-week period. Outreach activities to publicise the survey capitalised on already planned in-person trainings for farmers and farm workers. CABI field staff also promoted the survey through farmer WhatsApp groups, posting flyers, and pre-registering interested respondents. A small raffle prize of a phone credit was also advertised and distributed randomly to a sample of participants.
Nearly 500 survey responses were received from 332 farmers and 136 farm workers with women composing 22% of all respondents. The survey followed a skip logic, ensuring that respondents only received questions relevant to them based on past answers – if all questions were answered, the survey would take less than 10 minutes to complete. All survey responses were fully anonymised with identifiable personal data, like phone numbers, removed from the data.
As a next step, BCI will explore how Worker Voice Technology can be used in targeted areas to better understand farmer practices and labour risks, and to inform assessments and capacity building.
While the pilot relied mostly on a one-way response channel from participants to BCI, in the future, additional features could be employed to enable ongoing two-way communication between BCI, its Implementing Partners, and farmer and farm workers. In the long term, with established trust and engagement, this approach can be further explored to serve as a channel for farmers and workers to raise concerns or grievances and access remedies. This project was possible thanks to a grant from the ISEAL Innovations Fund, which is supported by the Swiss State Secretariat for Economic Affairs – SECO.
Additional information
This blog has been kindly shared from the original posted on the BCI website here.
Find out more about how CABI has been helping Pakistan's cotton industry produce better cotton from the project page 'Producing better cotton in Pakistan.'
Related News & Blogs
CABI's digital data expertise has been showcased through a project in Punjab, Pakistan, and will help smallholders in the fight against crop pests. The project is called: 'Strengthening food security post COVID-19 and locust attacks,' and will he…
30 August 2023