On Earth Day, we take a look at landscape composition and pesticide use. Landscape composition is an important area of research in agricultural science. Understanding the relationship between cropland and its surrounding natural habitats, for example, can help to shed light on issues such as fostering natural, non-chemical pest control and reducing the use of harmful chemical pesticides.
Many smallholder farmers rely on pesticides to protect their crops, but the chemicals in them can adversely affect non-target organisms. Pesticides often damage the delicate balance of ecosystems, harming pollinators such as bees and butterflies as well as beneficial insects – the insects that help to keep pests under control naturally.
In a warming climate, where farmers face the threat of pest migrations, the research of landscape composition and pesticide use is a critical field of research. In 2020, the most read preprint on CABI's agriRxiv platform was Combined effects of landscape composition and pesticide use on herbivore and pollinator functions in smallholder farms authored by Q. Struelens, D. Mina and O. Dangles. In February 2021, it was published as a full paper in CABI's open access journal, CABI Agriculture and Bioscience.
"Landscape composition has the potential to foster regulating ecosystem services such as pollination and biocontrol in temperate regions." However, they explain that pesticide use is often not taken into account in landscape studies, even though it is "the main control strategy worldwide and has negative impacts on beneficial insects." state the authors.
The authors demonstrate that "with a higher diversity of natural and cropped areas in the landscape, natural enemies are more likely to find suitable resources (host plant, nectar…)."
This is compared to monocultures – areas of land dominated by a single plant species. Also, "Natural habitats provide resources for pollinators, thereby enhancing in-field pollination and potentially crop production."
However, the researchers conclude that the abundance of pollinators was significantly reduced through pesticide use and pesticides had no significant effect on the abundance of pests.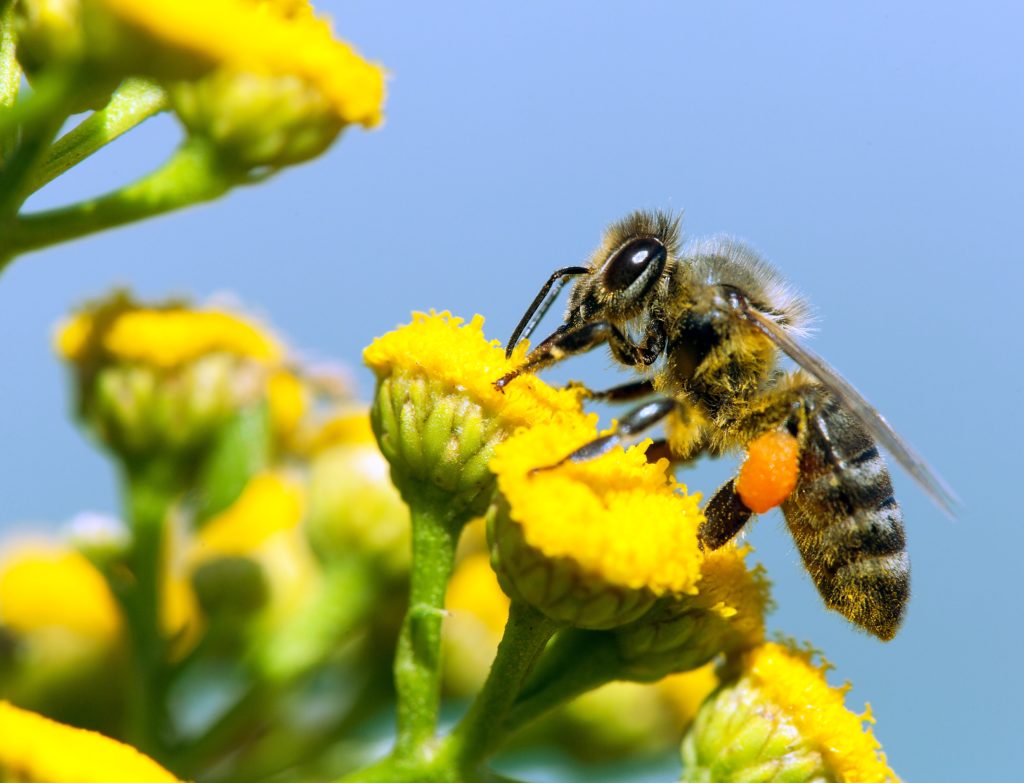 The preprint provides new information on the Andean lupine's pests and pollinators, which have not been greatly studied, helping to raise the visibility of research into this region and showing how preprints can support new inquiry within the agricultural science community.
The use of preprints (pre-peer reviewed versions of scholarly papers) has accelerated in the last few years with many researchers now sharing their latest work with the scientific community before or in parallel to publication with a journal. After a slower start compared to other research fields, adoption of preprints in the plant sciences and agriculture is growing well.
As part of this growing trend, CABI relaunched agriRxiv (pronounced agri-archive and previously known as AgriXiv) in 2020 as a platform for posting preprints. agriRxiv makes preprints across agriculture and allied sciences available to researchers and gives those who wish to share their papers online an opportunity to gain valuable feedback before submitting a final version to a journal and formal peer-review.
If you are interested in learning more about the benefits of preprints, we recently posted on 3 ways that preprints help researchers in agricultural and plant sciences. To see all of the top 10 most read preprints of 2020 on agriRxiv, take a look at our blog.
If you would like more information on preprints, check out our upcoming event Preprints – Accelerating plant sciences and agriculture: Driving innovation in research with rapid, free and open communication. In this webinar, expert speakers will discuss the outlook of preprints in plant sciences and agriculture, explore what can be learned from fields with a longer tradition of preprint use and hear from researchers who have successfully used preprints for the communication of their research.
Remember to sign up to save yourself a place.
Click on the link to read the preprint in full: Combined effects of landscape composition and pesticide use on herbivore and pollinator functions in smallholder farms
Interested in posting a preprint on agriRxiv? Click here and scroll down to Submission Guidelines to learn how.
Need help with editing, translating or disseminating and sharing your paper? Click here to learn about CABI's Author Services.
Interested in submitting your paper to CABI's journal, CABI Agriculture and Bioscience. Click here to learn more.
Click on the link to learn more about biopesticides and the CABI BioProtection Portal.
Click on the link to see CABI's books on biopesticides.