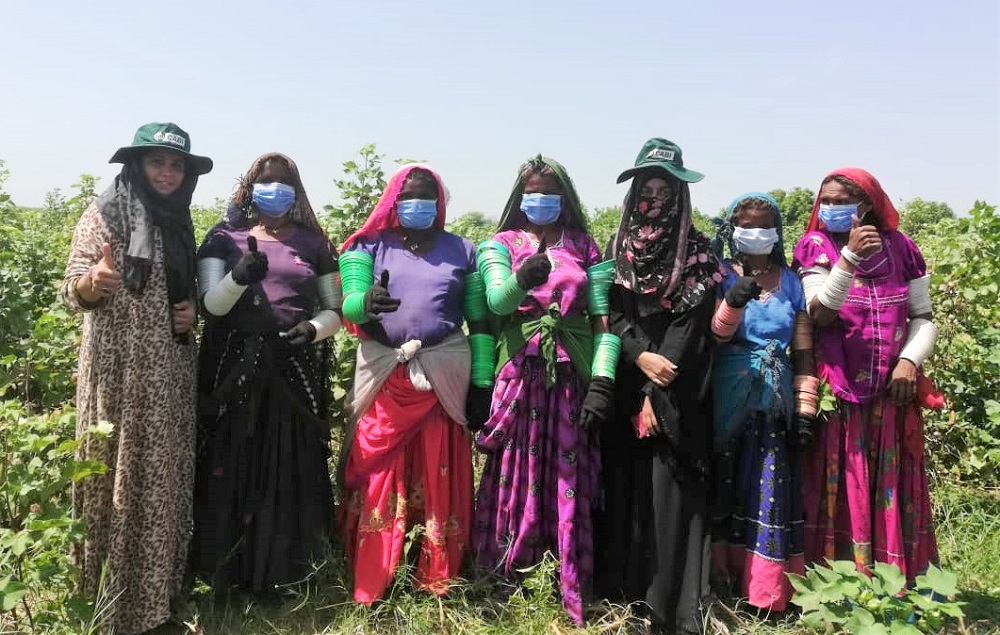 As we all know, 2020 has been the worst year in the lifetimes of many people around the world due to COVID-19 – the severe acute respiratory disease – also known as SARS-CoV-2 because the virus is genetically related to the coronavirus responsible for the SARS outbreak of 2003.
COVID-19, in the second quarter of the year, spread throughout Pakistan with the identified route of the diease believed to be from various countries such as Iran, China, Afghanistan and India.
Lockdown was enforced across the country to prevent the transmission of the coronavirus which not only affected cities but also agriculture and the supply chain of rural areas. It is also very sad to realize that the second wave of COVID-19 is now underway.
The situation is very bad, especially in rural areas, regardless of the standing of agriculture to the rural economy. COVID-19 affects different people in different ways. Most infected people will develop mild to moderate illness and recover without hospitalization.
However, despite the COVID-19 situation, our female field team continued to move into the field to train women on Better Cotton Initiative (BCI) practices as well as 'Decent Work' and Women Empowerment.
CABI's women trainers also spread awareness among women workers about precautionary measures on COVID-19 in order to keep them safe from the disease. It was also an opportunity to promote greater hygiene in the field to prevent the spread of the coronavirus.
These sessions helped them strengthen their critical analysis, decision-making and communication skills while building on their own local knowledge. Ensuring physical distancing was mandatory throughout the sessions. Our 27 women village trainers conducted 2,074 sessions and trained 34,245 women workers up until November.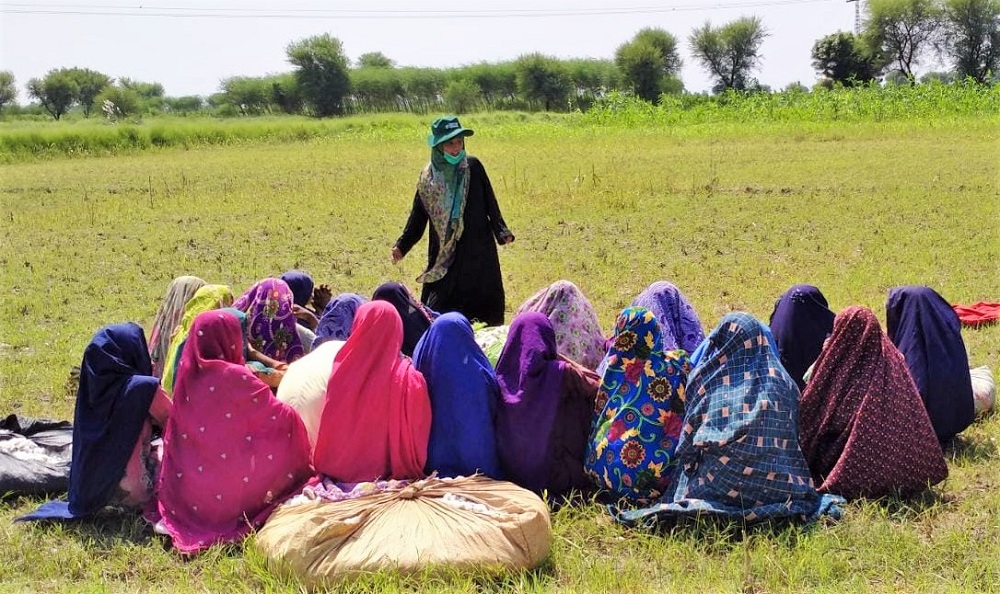 Before these sessions, women workers were using empty bottles – which previously contained pesticides – in their kitchen to store spices and were unaware about the harmful impact of using such bottles with the risks of pesticide traces causing nausea, dizziness, diarrhea and even death in the community.
CABI's women trainers made the women aware them that these empty bottles could be harmful as poison particles remain active even after washing the bottle. In addition, the washing of these empty bottles also causes the pesticide to run-off or seep into water supplies. This contaminates the water source and makes it difficult or impossible to maintain clean and safe water.
Also, poison particles in the water source may leave harmful residues on homegrown fruit and vegetables. This could also affect other plants, wildlife, and fish.
After CABI's women trainer sessions, the workers removed pesticides bottles from their kitchens and disposed of them safely. In total, 567 bottles were dumped after mobilization of CABI's women village trainers.
One of the workers, Mrs. Seeta said, "I often faced some skin irritation and headache in the field and my children many times suffered coughing, vomiting, weakness, fever and stomach pain. I did not know the reason behind it."
She added, "Before these training sessions I was unaware about the precautionary measures. Now, I am practicing to wear gloves when going in the field for cotton picking and it saves me from irritation. I also wear a mask as before, without, I often felt difficulty in breathing during the cotton picking. Now I don't feel difficulty in breathing and it's also saves me from a multitude of diseases."
Project Manager, Mr. Noor Nabi Bhutto, said, "COVID-19 is hitting the agricultural sector hard and is making the farming community more vulnerable, especially the rural women.
"Despite this, CABI's women trainers bravely visit the farmers' fields and sensitize rural women on better cotton practices and 'decent work' for their economic uplift. I appreciate CABI's women field team for their hard work and achievements."
Gender Specialist, BCI, Ms. Noreen Mangrio, said, "It is a pleasure to have such a brave team of women taking all the challenges and giving a good outcome of it. Credit goes to CABI's women trainers for their effort. Without their cooperation and dedication, we couldn't have pulled this valuable work together."
Additional information
Main image: The women learn valuable lessons on Better Cotton and staying safe during the global COVID-19 pandemic (Credit: CABI).
Blog authors:
Ms. Noreen Mangrio
Mr. Noor Nabi Bhutto
See also 'CABI in Pakistan showcases its work on cotton as part of World Cotton Day'.
Related News & Blogs
The majority of Zambia's 19.5 million citizens rely upon agriculture for all or part of their livelihoods with the country's 1.5 million smallholder farmers – of which 20% are headed by women – dominating the sector with maize being the main staple cro…
25 October 2023