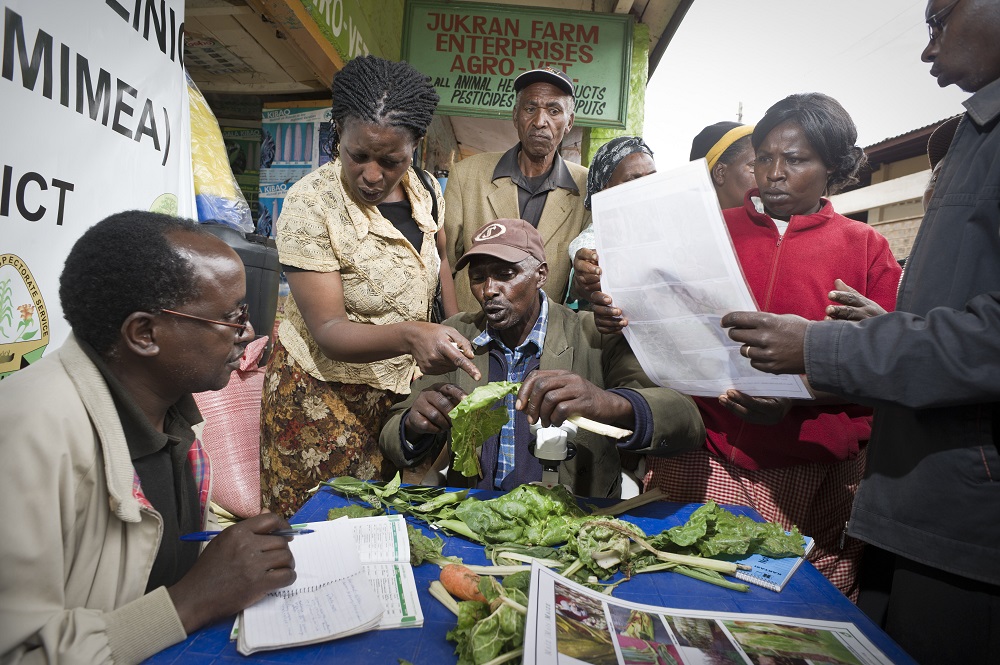 In a warming climate, we must rely on a wider range of crops to feed the world. While agricultural diversification has been put forward as a solution, can smallholder farmers afford to diversify? And, if not, how can we work together so that they do not face the challenges alone?
By: Dr Morris Akiri, Regional Director, CABI Africa
16 October is World Food Day. This year's theme is Grow, nourish, sustain. Together. Our actions are our future. The words that really jump out at me are 'together' and 'our actions' as while we live in challenging times, we do not have to face these challenges alone.
By 2050, we must feed a world of nine billion people. Climate change will threaten our access to land and water and, therefore, food. According to the Global Action Plan for Agricultural Diversification (GAPAD), the world relies on four staple crops (maize, rice, soybean and wheat) for more than three-quarters of our food supply, but global food shortages may arise if they fail in a warmer climate.
Agricultural or crop diversification is one proposed solution, but it cannot be sustainably implemented if the world's 500 million small-scale farmers, who grow most of the planet's food, cannot adapt. We are all stakeholders, intent on solving this problem.
Coming together to share agricultural knowledge
Speaking as an academic and someone who works in international development, one of the things that often surprises me is just how much information exists for farmers but how little access they have to it. This is one of the main challenges facing small-scale farmers who want to diversify.
Without access to quality information, smallholders find it difficult to meet the standards required by the lucrative formal markets – to improve the quality of diverse, new produce or gather the right data about their business in order to apply for loans to diversify. We must come up with knowledge-sharing systems that can be widely applied to them.
At CABI, for example, we look at the different ways in which agricultural and plant health knowledge can be shared as widely as possible with the smallholders who need it. We are helping farmers to cope with invasive species and diverse plant health challenges through our Action on Invasives and Plantwise programmes. We seek to achieve this through knowledge sharing and, in the case of Plantwise, a network of plant clinics in over 30 countries.
We must also look at the different ways in which we deliver information, empowering women and young people in particular with information tailored exactly to them, so that they are included in agricultural business decisions. The information exists, but we need better ways to bring together those who have the knowledge with those whose lives would be empowered by accessing it.
Once we have robust knowledge-sharing systems in place at the ground level, we must influence how governmental and non-governmental organizations come together to work on diversification. Efforts must be clearly coordinated through Private Public Partnerships (PPPs), bringing all the relevant stakeholders together. Organizations cannot work in isolation of each other.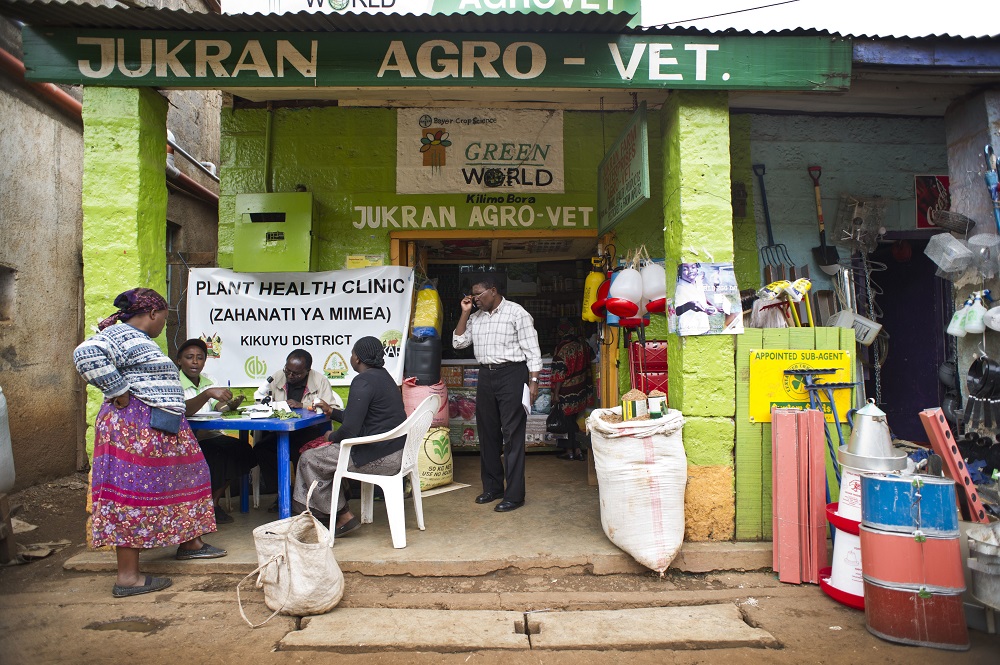 Coming together to access resources
There are two big challenges that smallholders face when they want to diversify, namely access to credit and access to land. When it comes to financing and loans, it can be difficult for one smallholder acting alone to secure the kind of credit needed to successfully diversify. It is also difficult to diversify on small pieces of land, and a single smallholder might have too little land to grow different types of crops.
Faced with these obstacles, it is easy to see why diversification is not always economically viable for smallholders, but they should not face these challenges alone. Smallholders can partly overcome these hurdles by joining together and forming collectives.
If smallholders can allocate areas of land to combine and work in communities, agricultural diversification becomes more economically viable. Farmers can empower themselves by becoming a unified voice to financial institutions, which then makes it easier for banks to partner with them and give them loans.
By working together, smallholders can open up routes into larger, more established markets and even start to shape market prices for themselves. As a community, everybody knows they have a share in the profits made by growing and selling produce. Solutions might mean teaming up with a neighbour and agreeing to bulk buy fertilizer or other agricultural inputs such as seeds.
Working in cooperatives can also help smallholders control pests and grow healthier produce. Farmers might find they have good integrated pest management in place on their own land, but their neighbour does not, making their crops susceptible to pest attacks. By working in a cooperative, small-scale farmers can more easily coordinate integrated pest management strategies.
Overcoming the hurdles to agricultural diversification is a matter of empowering smallholders – giving them the agricultural, business and financial knowledge and skills they need. In line with the Sustainable Development Goals (SDGs), especially SDG 17, Partnership for the Goals, we must work harder to share knowledge and bring people together to solve problems. After all, as the UN says, our actions are our future.
Additional information
Photos are ©Sven Torfinn / Panos Pictures for CABI.
Related News & Blogs
To mark Earth Day on 22nd April, we've highlighted three of our stories on agriculture and climate change from the past year. The world is witnessing growing incidents of the new "normal" caused by global warming. No longer regarded as a future…
21 April 2023