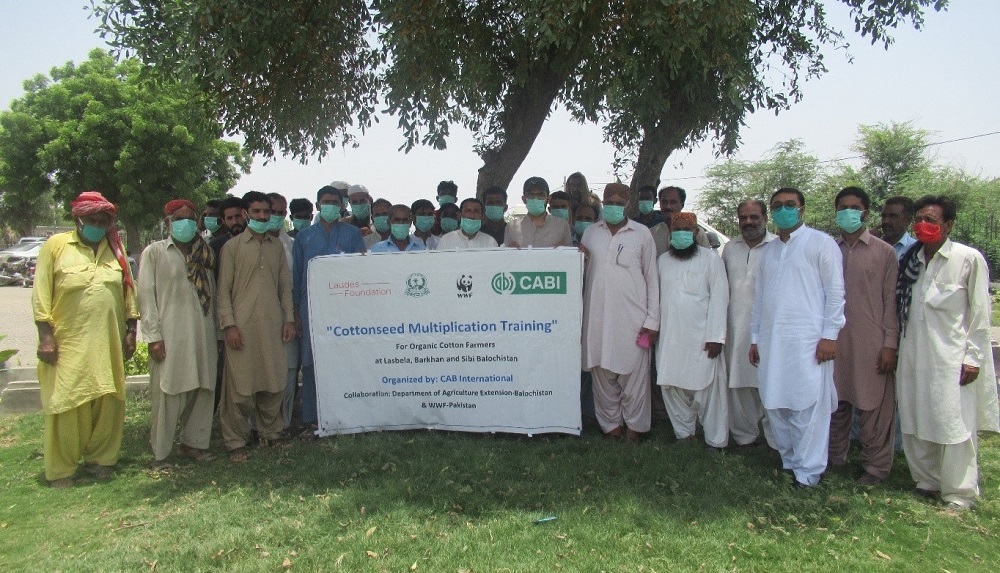 Organic cotton refers to naturally cultivated cotton without the use of any synthetic agricultural chemicals, such as fertilizer or pesticides or transgenic technology, to secure sustainable, ecological and biodynamic agriculture. Organic cotton also promotes and enhances biodiversity and biological cycles and is beneficial to human health and the environment.
There are numerous advantages of including organic products in our daily lives – from organic food to organic clothes. Organic products are part of a worldwide organic agriculture movement which stresses, in respect of farming and processing, that neither involves the use of synthetic or chemical pesticides nor genetically modified or radiated plants. This in turn ensures minimum damage to the environment. To be termed as an 'authentic organic product', the goods must pass a series of tests for certification.
Buying organic clothing is good for the planet's health and personal health. While the organic fiber is free of pesticides and chemical fertilizers, the non-organic fiber is full of such potentially life-threatening chemicals. As per the warnings of the Environmental Protection Agency, such chemicals are one of the likely causes of increasing the chances of cancer in an individual. There are other benefits of using organic apparels. One of them is showing kindness to the animal and plant kingdoms.

The cultivation of GMO cotton seeds is widespread in Pakistan due to a number of reasons. This includes the unavailability of non-GMO cotton seed and a lack of farmer interest in organic cotton. Furthermore, the availability of the non-GM seed on time and in required quantity for growing organic cotton has remained a key factor in discouraging farmers from its use.
Balochistan is one of the natural areas which is free from synthetic chemicals. Virgin lands soils are more fertilie and free from GMO cotton varities. CABI has targeted to give training to 181 farmers on organic cotton seed multiplication and to promote the area of organic cotton cultivation and long term availability of organic seed throughout the Pakistan. This is in line with its mission to promote sustailnabe agriculture.
Recently conducted training on organic cotton seed multiplication for organic farmers in Balochistan saw 147 trained. This included 91 farmers from Barkhan and 56 from Lasbella.
Additional information
Authors:
Mr Ashfaque Ahamed-Project Manager
Mr Babar Latif Baloch-Policy Officer
Donor
Partners
Central Cotton Research Institute (CCRI) Sakrand
Pakistan Central Cotton Committee (PCCC)
Balochistan Agriculture Extension Wing
Balochistan Agriculture Research Institute – BARI
Federal Seed Certification and Registration Department (FSC&RD)
Pakistan Agricultural Research Council (PARC)
Ministry of National Food Security & Research (MNFS&R)
Find out more how CABI is helping to promote sustainable organic cotton production and supply in Pakistan from the project page.
Related News & Blogs
CABI's digital data expertise has been showcased through a project in Punjab, Pakistan, and will help smallholders in the fight against crop pests. The project is called: 'Strengthening food security post COVID-19 and locust attacks,' and will he…
30 August 2023