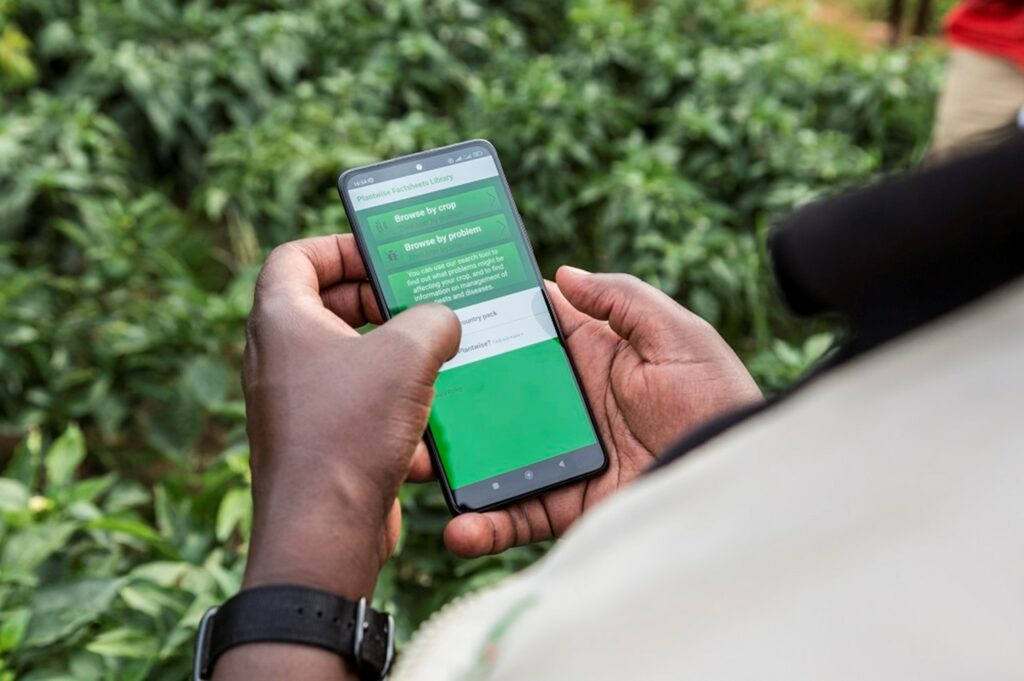 CABI has shared its expertise in data policy and practise at the International Conference on Open and FAIR Data Ecosystem Principles, Policies, and Platforms held in New Delhi, India from 11th – 13th September 2023.
Arun Jadhav, Manager – Digital Development, and Akanksha Nagpal, Project Coordinator South Asia, presented at the event – hosted by India International Centre (IIC) – to show how CABI is using data to help increase global food security.
Mr Jadhav gave a presentation entitled 'Enabling Data Access, Sharing, and Reuse' which highlighted the significance of a well-structured framework in ensuring the successful implementation of FAIR principles.
Principles of FAIR data
The FAIR principles mean that data should be Findable, Accessible, Interoperable and Reusable and can help to unlock greater food security in South Asia through better access to information on soil health, agronomy, and fertilizers.
One area where CABI has been working to apply the FAIR principles are in the Data Sharing Toolkit funded  by  Bill & Melinda Gates Foundation. The resource aims to equip development practitioners (Foundation programme officers, their grantees, partners, and other donors) with the necessary skills to develop better grants that will foster more access to agricultural data.
Mr Jadhav said that by not practicing FAIR principles, organizations are spending more than required every year on data-rich investments.
He added that "wrangling poor-quality data" can take up to 80% of the total effort in investments – leaving only 20% for analysis.
"The EU estimates the true opportunity cost of not having FAIR data in research to be at EUROS €10.2 Bn each year.
"The benefits of FAIR data include reduced duplication, compliance assurance, improved findings, greater focus on value, and enhanced infrastructure.
"FAIR principles also foster greater collaboration, boost citations, maximise publications, enhance reputation and show leadership by example," he said.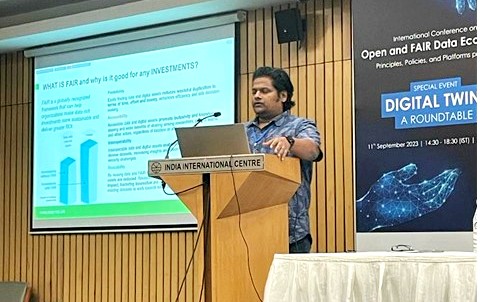 People at the forefront of FAIR implementation
Meanwhile, in her presentation entitled 'Enhancing Data Governance and Decision-making in Agriculture through a People-First Approach and FAIR Principles,' Ms Nagpal emphasized the importance of placing people at the forefront of the journey towards FAIR implementation.
She said agriculture is a "high potential" sector for open data and the application of FAIR principles is now a "moral imperative."
Ms Nagpal added that since 2018 CABI has built relationships, tools, methodologies, and skills, aligned with the Foundation's existing open policies, to help improve data sharing and governance.
For instance, CABI was awarded a $1.07 million contract from the Foundation to conduct a comprehensive study of national Soil Information Systems (SIS) in several countries including India, Rwanda, Ethiopia, and Tanzania.
This also captured learning from the USA, UK, countries within the European Union, Australia, New Zealand, Brazil, and Bangladesh.
This was to support the Foundation's three to five-year goal on soil health and agronomy that will see integrated SISs established in several countries in Africa and Indian States.
FAIR data strategy developed
Ms Nagpal also highlighted how CABI – using frameworks, tools, and use cases – helped the Australian Centre for International Agricultural Research (ACIAR) to think towards the change in data practices working across different levels of stakeholders.
ACIAR funded a Small Research Activity (SRA) to assess data management and FAIR data implementation across its research portfolio.
The SRA evaluated data management practices in ACIAR-funded research projects and identified challenges and opportunities for improving these practices.
The SRA found that while some projects were already implementing good data management practices, there was a need for a strategy to implement FAIR practices across the portfolio.
As a follow-up to the SRA, ACIAR awarded CABI a follow up contract to develop a FAIR data strategy for the Soil and Land Management (SLAM) program, a key research program under ACIAR.
The goal of the contract was to ensure that the data produced by the program is effectively managed, shared, and reused, following the FAIR data principles.
Ms Nagpal said, "The conference served as a commendable platform for knowledge exchange and collaboration amongst leading experts and emerging talents in the field.
"It fostered invaluable discussions encompassing open science, FAIR principles, research data management, and various other facets of data science that stand as keystones in shaping the future of numerous socio-economically relevant disciplines."
The conference was supported by organizations such as the Pune Knowledge Cluster (PKC), Shree Guru Gobind Singh Tricentenary University (SGT University), CODATA – Committee on Data of the International Science Council (ISC), and Open Health Systems Laboratory (OHSL).
Additional information
Main image: Data should be Findable, Accessible, Interoperable and Reusable to help to unlock greater food security in South Asia (Credit: CABI).
Other relevant stories
'CABI partners with ACIAR to develop FAIR data strategy for its soil and land management program.'
'Data Sharing Toolkit could contribute to unlocking greater food security in Sub-Saharan Africa and South Asia.'
'New project aims to review and help strengthen national Soil Information Systems.'
Project page
The Data Sharing Toolkit has been provided as part of the Bill & Melinda Gates-funded project 'Enabling data access to support innovation in decision agriculture: soil health, agronomy and fertilizer.' Find out more here.
Related News & Blogs
When COVID struck, the response amongst the scientific community was to share DNA sequencing and to rethink traditional ways of working to solve the urgent challenge of creating a vaccine, writes Chipo Msengezi, Project Manager, Digital Development, CA…
3 May 2023