As CABI's first Youth Engagement Manager, Deogratious Magero is leading the conceptualization and implementation of CABI's youth engagement strategy across Africa.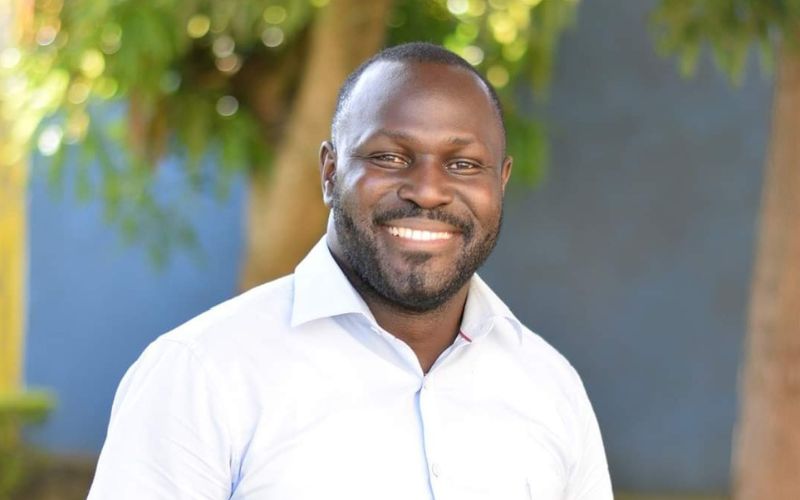 Collaborating with the projects and programmes teams, Deo designs and manages CABI's youth programmes in agriculture, environment and climate. This includes providing youth with skills in technical and non-technical areas such as leadership, entrepreneurship, and workforce readiness and mentorship to increase their employability and economic well-being.
What's more, he provides technical support and advice on youth inclusion in project development, implementation and reporting across CABI's diverse programmes, such as PlantwisePlus, while strengthening the capacity of staff to implement youth engagement and economic empowerment actions.
Deo's work also includes establishing strategic partnerships with governments, the private sector and development stakeholders within the national, regional and international development community to address youth unemployment and economic empowerment within the agriculture, climate and environment sectors.
Here we get to know a little more about Deo.
What motivated you to work in development?
I am passionate about creating opportunities that enable young women and men to thrive.
The kind of impact I have contributed to within the development interventions keeps me motivated. I find great fulfilment in seeing people's lives change for the better; young women and men gain skills, acquire jobs and improve their livelihoods, consequently transforming their life trajectories forever.
Have you faced any barriers in your career? How have you overcome them?
Everyone has faced at least one obstacle in their careers. What stands out is how we learn to address this and see the opportunity behind it.
Working in youth development, I have faced challenges bringing everyone to the table to listen to, believe in and invest in young people. As a youth myself, I learnt over time to demonstrate the potential of young people as a resource to be tapped rather than a problem to be solved.
What has been your most significant achievement so far?
As a youth and workforce development practitioner, I have designed and implemented innovative programs that enable young people to access work opportunities across Africa. This is probably not the most significant achievement so far, but one I am proud of.
Notably, I led an Inclusive Youth Employment Project in Kenya and Nigeria, which ran in partnership with hotels and businesses. We helped train and employ young women and men, including those with a disability, in the service sector. It was great to see global businesses in the hospitality and service sector create inclusive and gender-responsive employment after receiving DIET (Disability Inclusion and Equity Training) training and hiring youth with disabilities such as hearing impairment.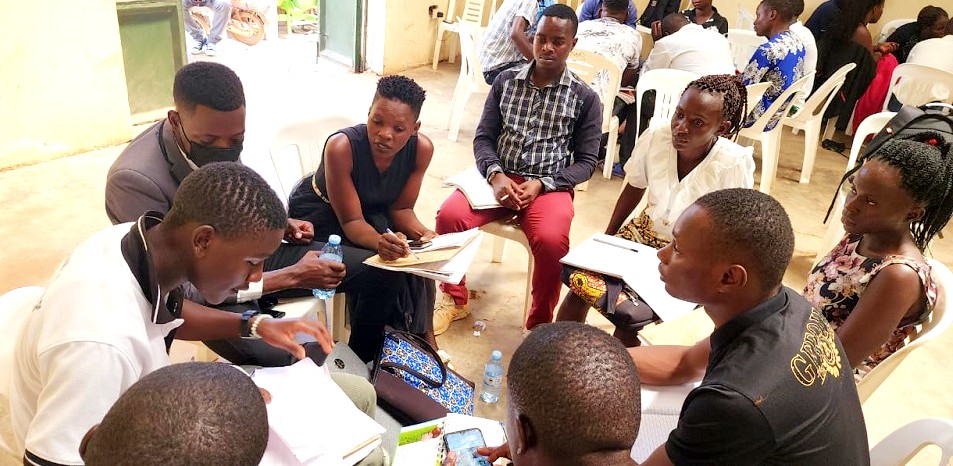 What are you looking forward to most about working at CABI?
As a sector, agriculture has a high potential for employment creation, especially with the growing demand for safe quality food across the globe. With the global population rising, the need for proper nutrition will increase equally.
Fewer young people are building careers in agriculture. I am excited to lead the work of bringing young women and men to the front, enabling them to tap the income-generating opportunities in agriculture while supporting farmers to produce safer, high-quality yields.
Why is youth such an essential area of focus for CABI?
By providing youth with knowledge and skills and facilitating linkages to their agribusinesses, we enable them to generate income from the sector while providing farmers with critical extension services and agri inputs to produce more food sustainably.
Why is it important to engage young people in agriculture?
The global population is rising, and experts predict it will hit 9 billion by 2050. Consequently, the demand for safe, high-quality food is growing. In the face of a growing global population and changing climate, empowering and supporting young people in agriculture while making it an attractive income-generating venture career will ensure we develop the next generation of farmers that will guarantee food security.
Why are positive youth development programmes so important?
As I mentioned, youth are a vital resource whose potential we should tap for sustainable development. Positive youth development programmes empower young people to reach their full potential by building skills and competencies, facilitating access to assets and fostering healthy youth-adult relationships.
What are the most significant changes for young people over the last ten years?
Young people have, over the previous decade, demonstrated their dynamism. They have embraced technology and risen to create innovative solutions to problems across diverse socio-economic spheres, including agriculture. More and more young people are realizing the potential of digital spaces and leveraging the platforms to earn a living, disrupting the traditional definition of the workplace.
What are the biggest challenges facing rural young people right now?
Employment opportunities, especially for youth, depend on the economy's development. In rural areas, employment transformation productive wage or self-employment takes longer than in urban areas. The rural-urban gap in education, skills development and learning disadvantages rural youth. Furthermore, the limited penetration of technological infrastructure such as the Internet denies rural youth access to information, education and opportunities for economic development.
What is the future for young people in agriculture?
Agriculture offers excellent potential for diversified employment opportunities. As more effects of climate change impact agriculture, we see young people's energy, passion and creativity introducing innovations for safe, resilient, climate-smart agriculture through production and service provision. Young people are poised to transform agriculture into a sustainable income-generating venture for future generations if well-skilled, supported and facilitated.
Further reading
Find out more about CABI's work in youth engagement: Gender and Youth
Importance of women and youth in African agriculture highlighted at 6th Africa Agri Expo 2023