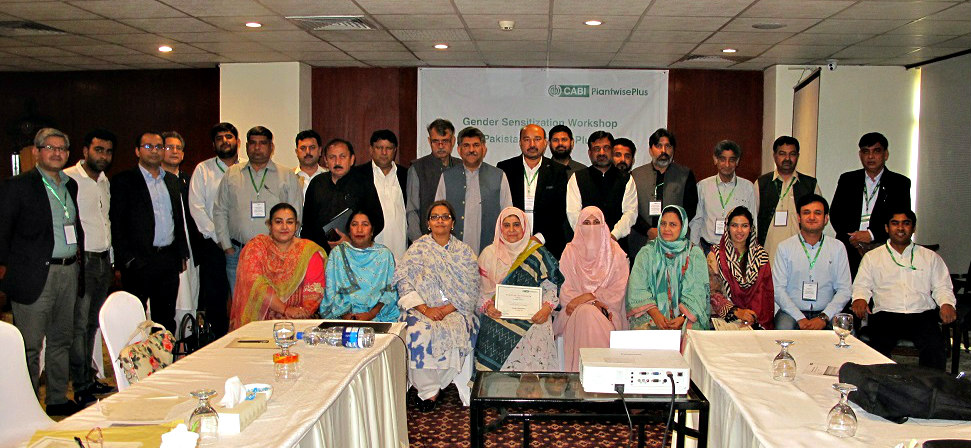 Women's contribution to agriculture, rural development and food security is undoubtedly significant – performing a variety of tasks including weeding and tilling land, planting seeds, collecting farmyard manure and harvesting. They are also responsible for cleaning, drying and storing grains.
Women comprise approximately half of the total population of Pakistan and nearly 7.2 million work in agriculture. The majority of them live in rural areas, work on smaller farms and often earn lower wages as seasonal hands than their male counterparts.
They also experience greater workloads that include reproductive work, fetching water, fuel and care work. Studies show, for example, that women in rural Pakistan work an average of 15.5 hours a day, including 5.5 hours spent in caring for livestock, and have less than an hour a day to spend caring for their own children.
The returns to labour are also low: only 19% are in paid employment and 60% work as unpaid workers on family farms and enterprises, according to the Rural women in Pakistan Status Report 2018.
Hence, the constraints faced by women are almost similar from limited access to land, education, knowledge, capital, human resources, and other resources.
A study was conducted in August, 2022, under the PlantwisePlus programme, to understand what works in designing and delivering gender sensitive extension advisory services in Pakistan especially in rural areas. The study also sought to shed light on areas where improvement is required in existing services in order to increase their gender sensitivity.
The assessment used the Gender and Rural Advisory Services Assessment Tool (GRAST) which was developed by the Food and Agriculture Organization of the United Nations (FAO) for assessing the gender sensitivity of rural advisory systems.
The main purpose was to improve the gender responsiveness of rural advisory services. By taking advantage, CABI utilized this tool to assess the gender sensitivity of rural and extension services providing organizations with already established policies and programmes. It also helped in determining the challenging areas of designing and delivery to serve the needs of farmers in general.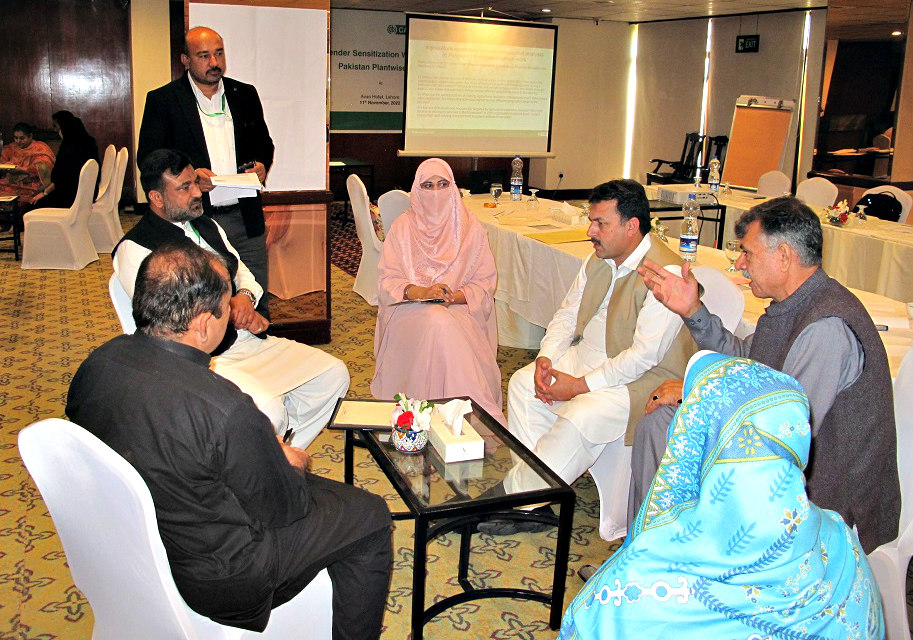 An initial GRAST validation workshop was organized by CABI to present the findings and recommendations of the study. The GRAST assessment conducted and findings were presented by Ms. Bethel Terefe, Gender Coordinator Africa, with support of CABI team in Pakistan. The study was categorized into three stages that included the national enabling environment assessment as expressed in agriculture and extension sector policy documents.
The work also considered an organizational level assessment that looked into extension service providing organizations service delivery models and organizational cultures. Finally, the assessment included an individual level assessment that involved assessing the knowledge, skills, attitudes and behaviours of extension service providers and the clients' view of extension advisory services.
In his opening remarks Dr Ghulam Muhammad Ali, Chairman of the Pakistan Agricultural Research Council (PARC), highlighted the significance of women's inclusion in agricultural research and outreach.
He also argued for the allocation of necessary resources for women extension agents to carry out field activities in productive way. The event was attended by relevant stakeholders including representatives from the federal and provincial departments of agriculture research, extension and academia.
An orientation session on 'Gender Sensitization' was organized on the second day of the workshop to discuss the basic concepts of gender. The session was conducted by Gender Coordinator-CABI Ms Sajila Sohail Khan. This included how to address the gaps and inequality regarding access to agricultural extension services by rural women.
The session was a mix of presentations, group exercises, and individual presentations. It was led by Ms Sajila Sohail Khan, Gender Coordinator-CABI. The participants were motivated and eager to learn about the gender inclusion in agriculture.
She also addressed questions and comments from the participants on gender inclusiveness at the national policy, community and academia level.
Participants promised to join hands with CABI to address gender mainstreaming in agriculture and ensure future collaboration with PlantwisePlus and other projects carried out by CABI in different parts of the country.
Additional information
Main image: The Gender and Rural Advisory Services Assessment Tool workshop sought to help address the gender imbalance in Pakistan's agricultural industry (Credit: CABI).
Authors:
Ms Maila al Saba Shah
Ms Mahwish Sarwar
Contributors:
Ms Sajila Sohail Khan
Mr Yasar Saleem Khan