How can you grow your career as a woman in science? In line with CABI's strategic goals to empower women, we've interviewed a series of professionals who've worked or collaborated with CABI to share how they got to their current position, giving tangible advice to others looking to grow their careers.
In today's blog, we talk to Kate Constantine – a Project Scientist at CABI focusing on the biological control of weeds and the socio-economic work relating to invasive species. Recently she's been involved in CABI's global Action on Invasives programme, and has published multiple papers on the use of biopesticides and cost of invasive species.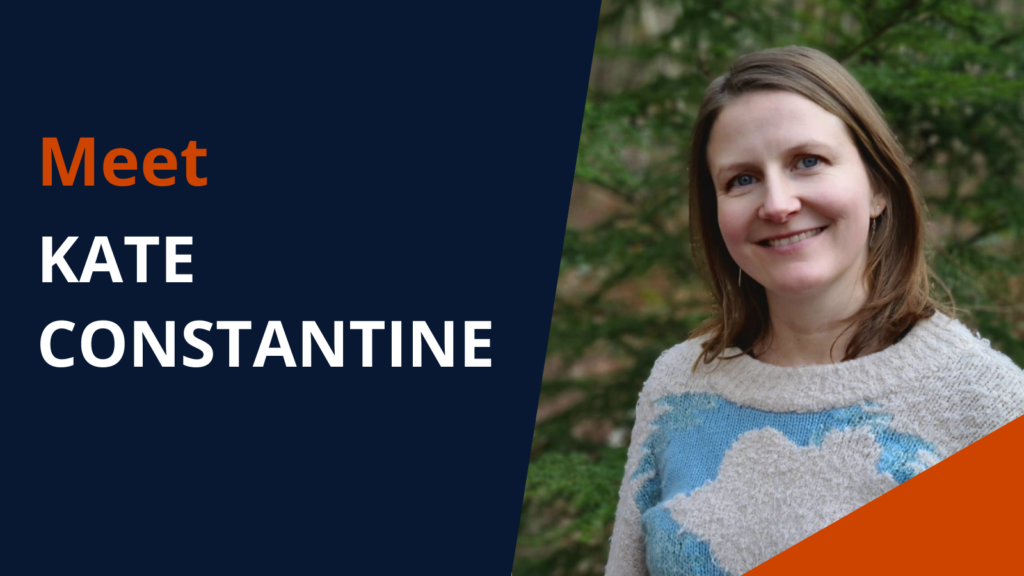 What's your definition of a Project Scientist?
My role as a Project Scientist at CABI contributes to protecting and improving the livelihoods of rural communities through environmentally sustainable, regional, and cross-sectoral approaches to managing invasive species.
I'm particularly interested in cross-disciplinary work and the linkages between the natural and social sciences which has resulted in me developing an involvement in a wide range of projects from classical biological control in the UK through to work with smallholders whose livelihoods are being impacted by invasive alien species.
What does an average day look like in your role?
My work can vary greatly. I have periods when I'm at my desk designing surveys to assess the impact of invasive species on livelihoods which is subsequently followed by long periods of time analyzing incoming data. For some projects I get to take part in the surveys which often involves long days in the field talking to farmers and really getting to understand the issues they are facing on a daily basis. I also work on biological control projects which includes sourcing and growing test plants and conducting host range testing in our quarantine laboratory.
What do you most enjoy and find most challenging about your job?
I really enjoy the variety of work and having the opportunity to follow my research interests. I feel really lucky to work with experts in the invasive alien species and social science fields and enjoy learning and developing my knowledge. I also really like the fact that I have been able to branch out and work on projects focused on understanding more of the social aspects of invasive species.
It can be challenging to be involved in many projects where there is often a lot of work and time is always limited!
Are there any parts of your job that you didn't expect to be part of the role when you first started?
When I started I was part of a team conducting field surveys of natural enemies for aquatic weeds and never imagined I'd be searching for weevils from a rubber dingy or in waders at dusk in a South American pond! The learning opportunities are immense and I feel lucky to have been able to attend and even present at some international conferences.
How did you get where you are now? Looking back, is there anything you'd do differently?
I first heard of and worked with CABI as part of my undergraduate research project investigating the use of a mite-pathogenic fungus as a biological control agent for the economically important coconut mite. After graduating I worked in the environmental protection of watercourses which gave me valuable work experience. However, I knew that I wanted to go into research so I enrolled on a part-time MSc in Sustainable Development. I then applied to CABI and started in a Scientific Support role working on biological control projects for Japanese knotweed and floating pennywort, alongside completing my MSc studying invasive plants and resilience in social-ecological systems.
Looking back, I'd say that getting to know other aspects of CABI's work and networking with other teams/departments is really important. Since I've been with CABI a Social Science group has been established which has really helped to highlight the importance of, and promote, social science work within the organization.
What advice would you give to someone looking to do this role in the future?
Get experience in what you're interested in and take any opportunities. You can gain experience by working in different areas where you can develop understanding from various perspectives. Ultimately however it is essential to develop your own skill-set and ensure others know what you do through networking.
Where do you want to go next?
Much of my time now is focused on projects under CABI's Plantwise Plus programme. I'm currently involved in a study is investigating smallholder farmers' knowledge and attitudes towards biological control, and another study where we are completing a socio-economic survey to understand the impact an invasive alien species on smallholder rice farmer livelihoods. I'm also working on a biological control project for parrot's feather, where we are conducting host-range testing of a potential biological control agent.
Follow CABI on Twitter to find the latest blog in this series.