How can you grow your career as a woman in science? In line with CABI's strategic goals to empower women, we've interviewed a series of professionals who've worked or collaborated with CABI to share how they got to their current position, giving tangible advice to others looking to grow their careers.
In today's blog, we talk to Ann Viney – the Receptionist & Facilities Administrator for CABI's scientific research centre, based in Egham. Here scientists carry out research, run international development projects and deliver microbial services; over the years the centre's work has supported hundreds of projects and reached thousands of farmers in countries across the world. It's a busy site with many project timelines are interacting at any one time, which is why Ann's work acting as a point of contact and support for all staff is so pivotal to keeping the centre flowing.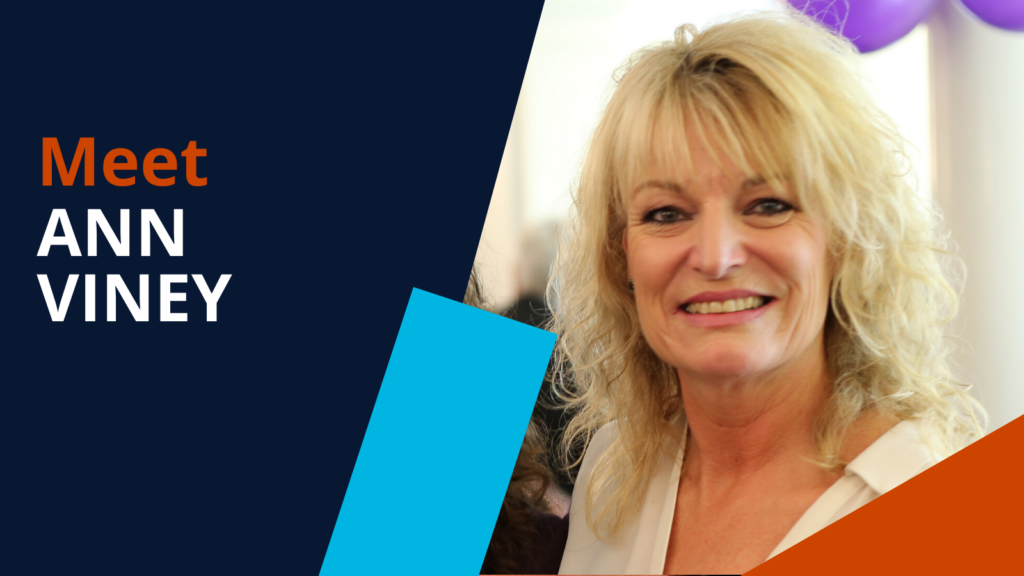 What's your definition of a Receptionist & Facilities Administrator?
In one sentence I would describe my job as: A focal point for staff, visitors and contractors acting as an all-round support role to the site and staff in general in any form.
What does an average day look like in your role?
An average day in my role is very varied, it differs throughout the year depending on what's happening. I work 8am – 4pm so that there's always someone around the catch the phone and answer the door. Basic everyday tasks include sorting the post, answering phone calls and emails, ordering stationery, and general admin, as well as helping out when things go wrong by connecting staff with outside contractors and the facilities team. I also help organising the shipment of samples, catering for meetings, taxis and accommodation when required. Generally being a helping hand!
Alongside this work, I've been asked to be the Secretary of the Institutional Review Board – I'm really looking forward to being involved in that. I'm also on the Social Committee so very hands on organising fundraisers, and am the site Mental Health First Aider which I take very seriously. I try to go with the flow and do whatever is required.
What do you most enjoy and find most challenging about your job?
Pre pandemic I loved arranging all the travel and visas for the scientists, organising big meetings with international visitors, and arranging the work experience programme for students from the local colleges and schools. I guess I just love organizing and looking after things and people!
Now it is somewhat quieter, but I had the opportunity to get more involved in our invasive species Azolla/Weevil project this year which was very rewarding. Contacting customers about weevil orders, taking new orders, even going out to help catch and count them… It's given me a secret admiration for weevils!
Are there any parts of your job that you didn't expect to be part of the role when you first started?
Yes – being involved in work like the Weevil project wasn't what I expected, but it was a lovely surprise. I offered to help out on that as I knew the team were really busy with all their work, and getting involved in corresponding with the canal and river trusts, waterways, private lakes and clients was fascinating. Hopefully I can do that this year too! I never think about my role as a rigid set of tasks, I really feel a receptionist role can be all encompassing which is why I love it.
How did you get where you are now? Looking back, is there anything you'd do differently?
I originally worked for CABI from 2012 as a one year maternity cover (I was very unhappy in my previous job and just wanted to get out), and I fell in love with the organisation. Luckily they liked me too so I ended up being kept on permanently. In 2017, there was talk of relocation which wouldn't have worked for me, and another opportunity came up at a local company so I left. Unfortunately after 3 years there Covid struck, and due to the pandemic I was made redundant in October 2020. Thankfully when I reached out to CABI again they had a role available, and I can honestly say from day 1 of being back it was like being back home. The same amazing lovely people and the same inspiring work.
What would I have differently? I would have waited longer to see what was happening about the proposed relocation back in 2017.
What advice would you give to someone looking to do this role in the future?
To do a role like mine you must have a friendly and approachable personality, and enjoy helping people. Sometimes callers can be stressed and somewhat challenging on the phone, so a useful skill is being able to communicate calmly. Multi-tasking and organisational skills are vital, plus knowing how to prioritise. A good knowledge of Microsoft Office and strong spelling is always handy.
Once you're in, enjoy every minute of it! Take on board everything you can and learn about the scientific work going on, as it's SO interesting.
Follow CABI on Twitter to find the latest blog in this series.